Gag Factory / Toontown Five and Dime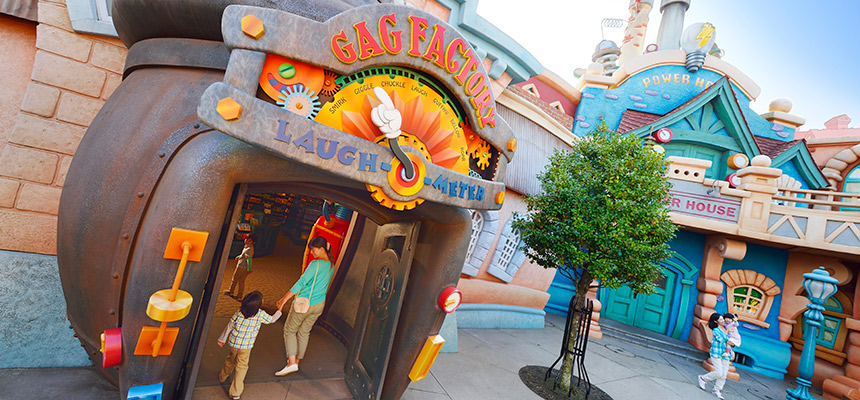 Standby Pass required
Various items themed to Mickey & Friends, sweets, capsule toys, and more.
Toon gags for sale!?

A huge gag machine takes up the whole of the Gag Factory shop. And you'll have no problems finding the Toontown Five & Dime; it's got a nickel and dime above its entrance. This is where the Toontown residents get all the equipment to produce their crazy gags and jokes, so you'll be sure to find something wacky!
Don't miss the "Wacky Gag-O-Matic" machine that drops toy-filled capsules. What will come out next!?
About Standby Pass
To enter this shop, you may be required to obtain a Standby Pass through the Tokyo Disney Resort App. A Standby Pass can be obtained through the app after entering the Park.
Map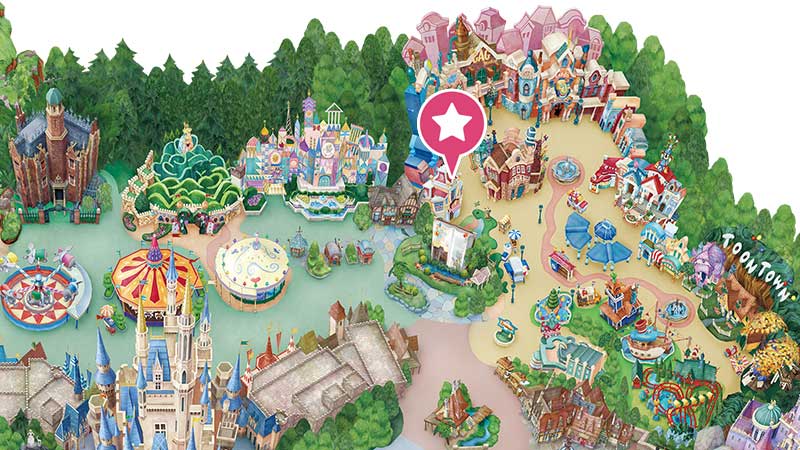 - Photos are concept images. The shop's merchandise, decorations and fixtures are subject to change.
Merchandise may be sold out or discontinued.