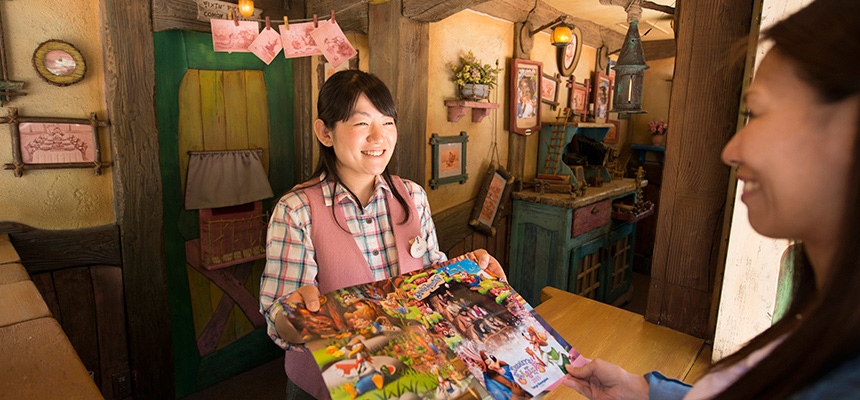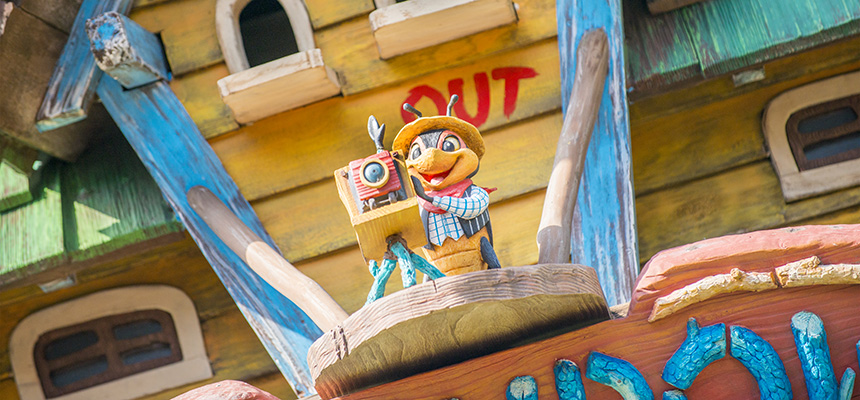 Commemorative photo-taking
Keepsake photos of your plunge down Splash Mountain.
The shutterbug firefly captures your splashdown moment!

Phineas Firefly is a famous photographer in Critter Country. One day, when this shutterbug firefly was flying around looking for the perfect photo spot, he found it: the Splash Mountain waterfall where all those humans on log boats splash down!

How about taking home a picture of your splashdown moment?
Enjoy your Disney memories even more with photos!
Map
- Photos are concept images. The shop's merchandise, decorations and fixtures are subject to change.
Merchandise may be sold out or discontinued.
- May close depending on the weather, season or time period.