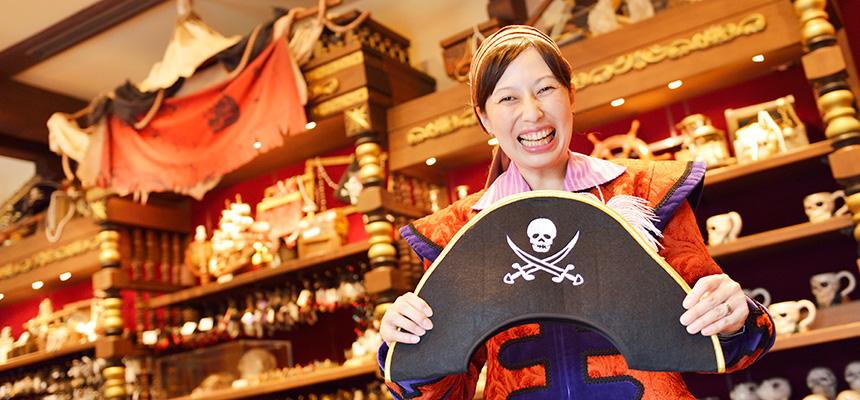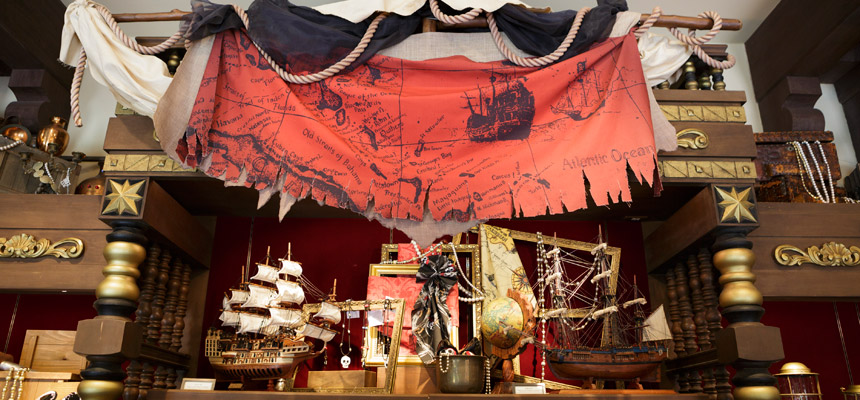 Novelties themed to pirates.
A pirate's booty could be yours

The bold pirates of the Caribbean are busy pillaging the seven seas. Their wandering and plundering has brought a pirate's booty of treasure and trophies to this town. That's right, me hearties, here, even you can find the everyday necessities for every pillaging pirate, such as telescopes, daggers, and more! You're sure to find something for the buccaneer in you!
Map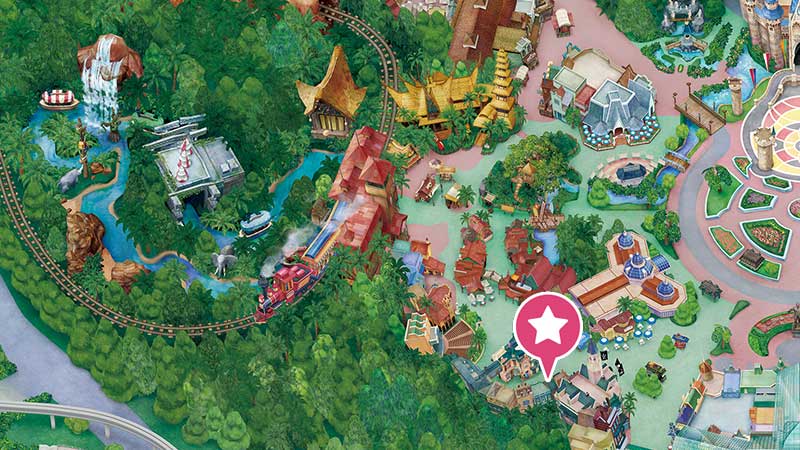 - Photos are concept images. The shop's merchandise, decorations and fixtures are subject to change.
Merchandise may be sold out or discontinued.