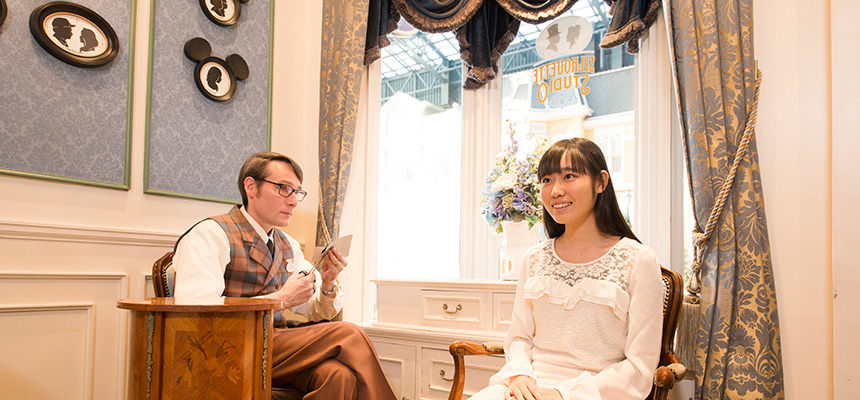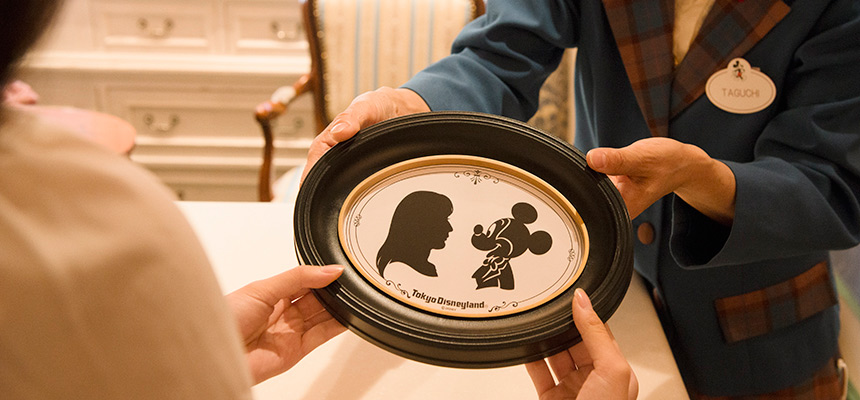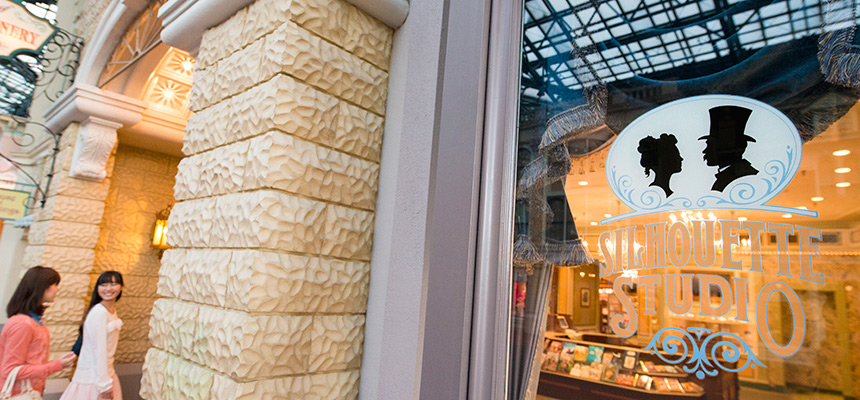 Personalized Items
Demonstration and sales of silhouette portraits.
A magical item cut from paper, just for you

A resident artist will expertly cut your silhouette from paper for a special one-of-a-kind portrait. Up to four faces can be included in one portrait, so it's a perfect souvenir piece! You can even get Mickey or Minnie in the portrait with you.
Map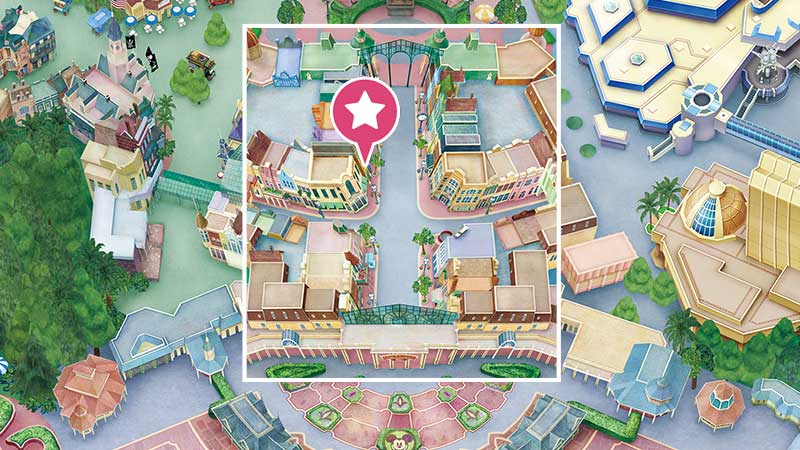 - Photos are concept images. The shop's merchandise, decorations and fixtures are subject to change.
Merchandise may be sold out or discontinued.