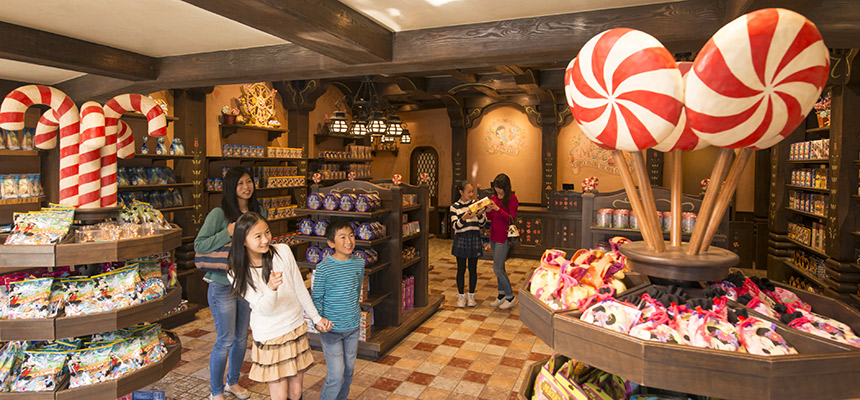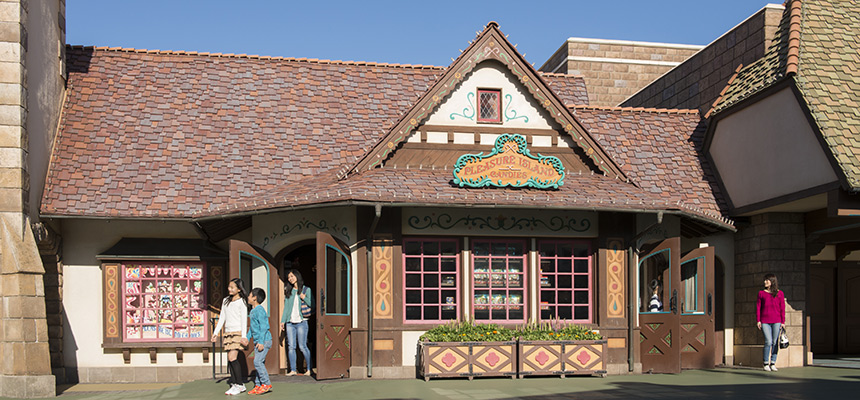 Candies and other sweets.
You don't have to be Pinocchio to love this candy store!

Giant striped lollipops greet you when you enter this amazing candy shop full of candies, cookies, chocolates, and much, much more! Just looking around will fill you with joy. Just like "Pleasure Island" drew Pinocchio to its shores, this candy shop will draw you in!
Map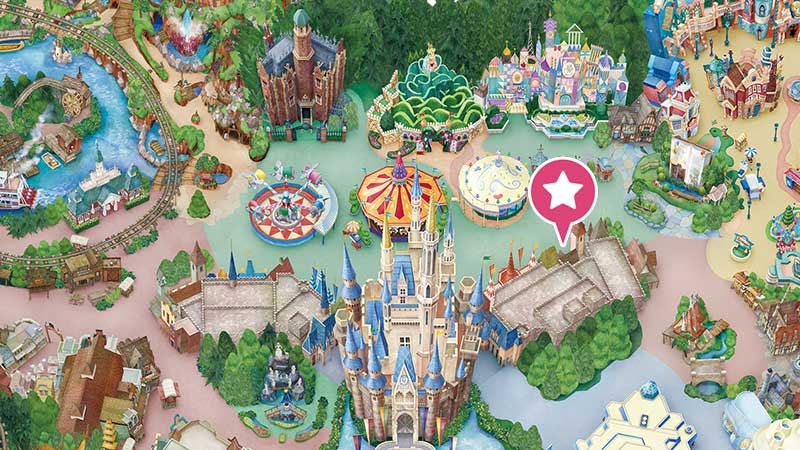 - Photos are concept images. The shop's merchandise, decorations and fixtures are subject to change.
Merchandise may be sold out or discontinued.