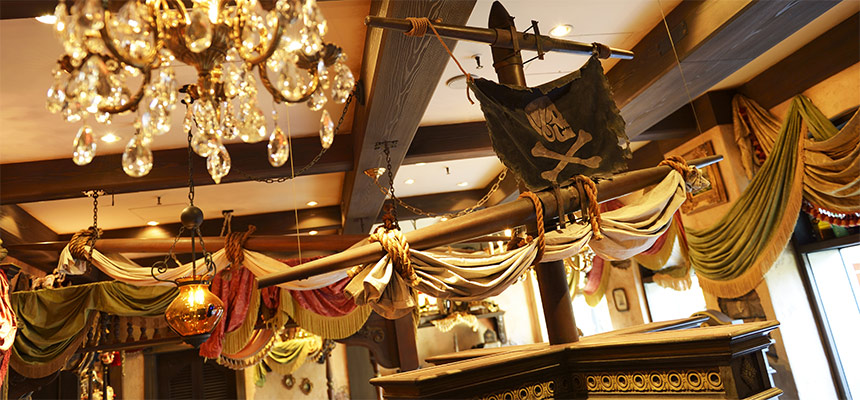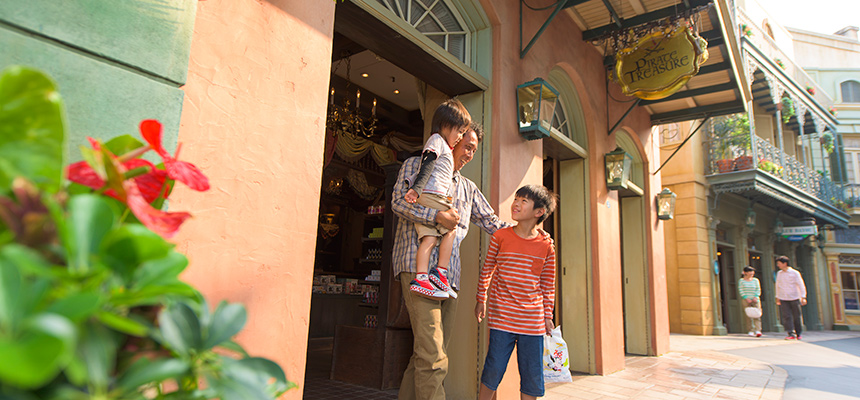 Items in the image of buccaneer riches.
Find a treasure that's just your own!

Pirate's treasure here too!? Find a treasure of your very own as proof of your adventures.
Map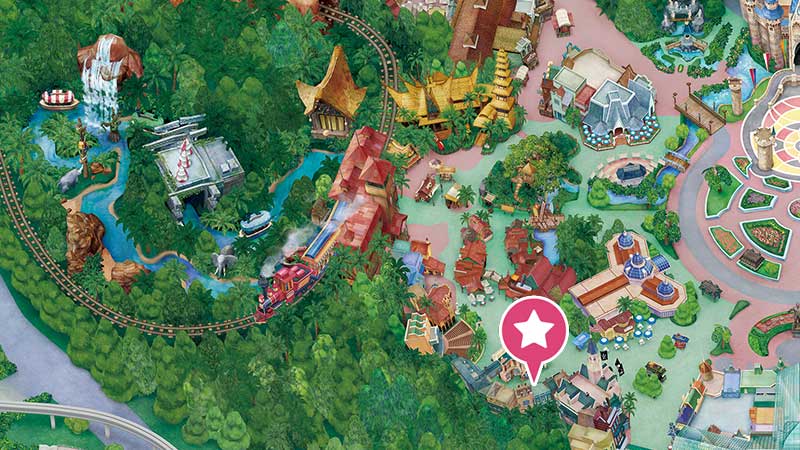 - Photos are concept images. The shop's merchandise, decorations and fixtures are subject to change.
Merchandise may be sold out or discontinued.
'- Pin Trading is not available at Tokyo Disney Resort.