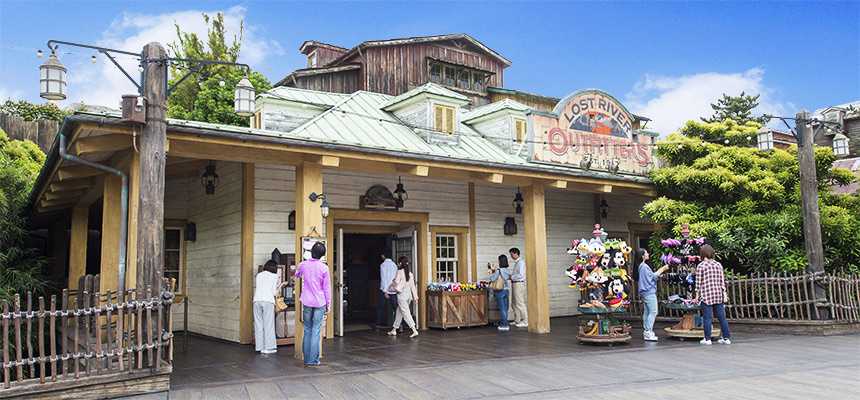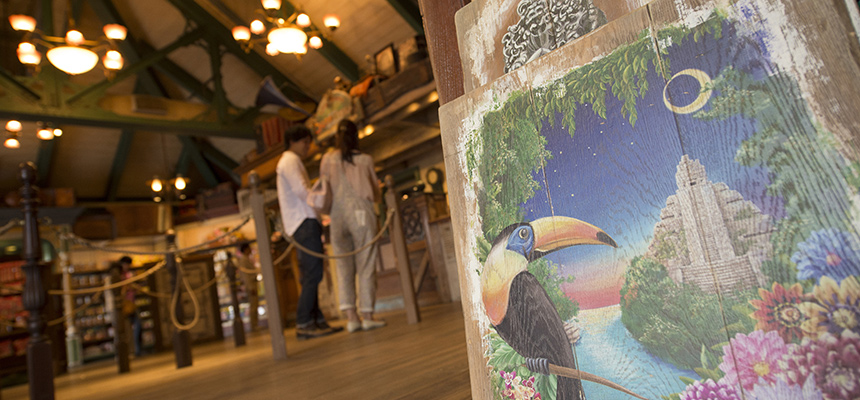 Original items made here.
An adventurer's passion fills this popular shop

This shop was set up by an adventurer for his sweetheart. The shop is a long-time favorite of explorers and archeologists visiting Lost River Delta.
Central American-style apparel and sundries are a great buy. You can even have original leather items made here.
Map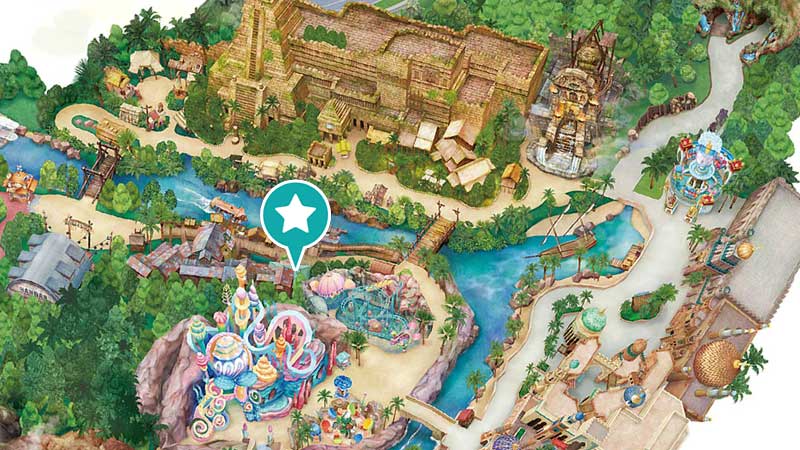 - Photos are concept images. The shop's merchandise, decorations and fixtures are subject to change.
Merchandise may be sold out or discontinued.