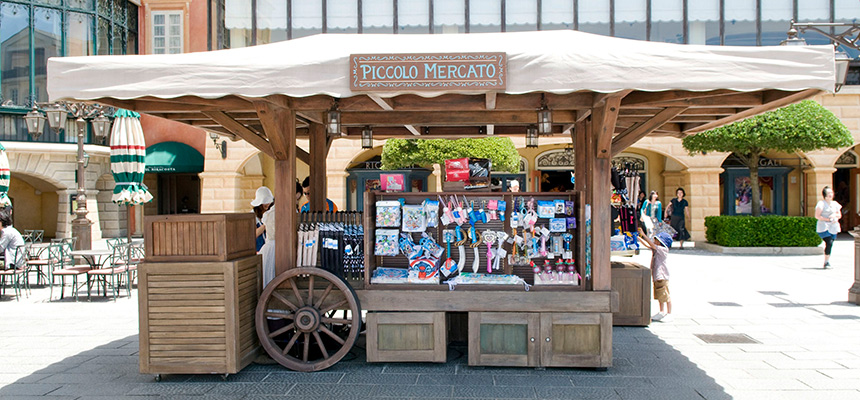 Wagon with hairbands, pass cases, and more.
Have even more fun at the shows!

For items you can use or play with in the Park, come to this "little market," which is what the name of this merchandise wagon means in Italian. You'll find pass cases and other handy items to use in the Park.
Enjoy the entertainment even more!
Map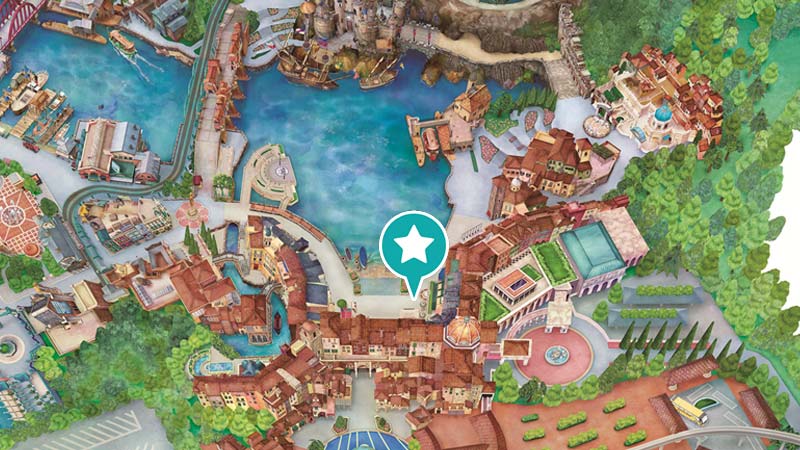 - Photos are concept images. The shop's merchandise, decorations and fixtures are subject to change.
Merchandise may be sold out or discontinued.
- May close depending on the weather, season or time period.