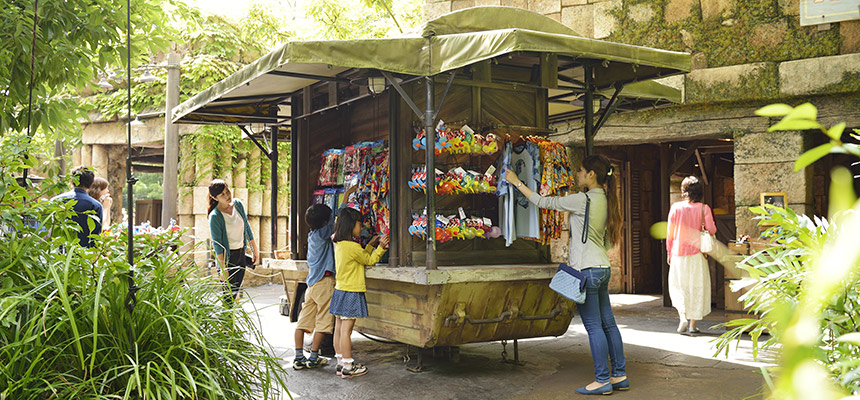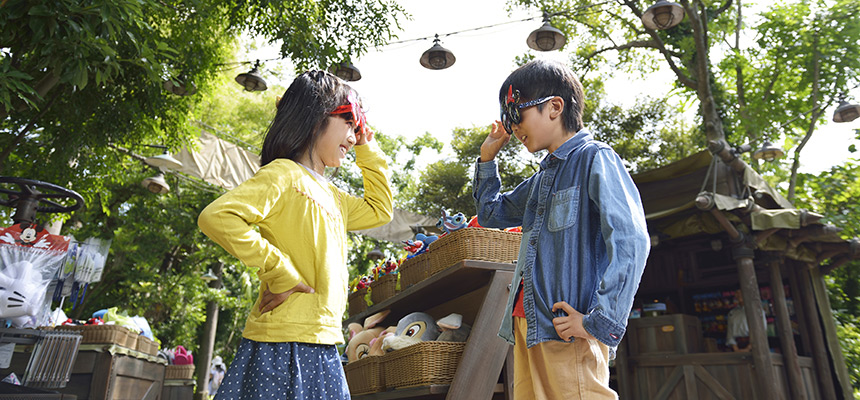 Wagon offering hairbands and light-up items.
Catering to every adventurer's needs

In the jungle, even the most adventurous of adventurers can't get very far without his or her tools. That's where this little shop comes in. Peddlers traveling the surrounding areas have put together a bunch of handy items and merchandise themed to the Indiana Jones attraction.
Map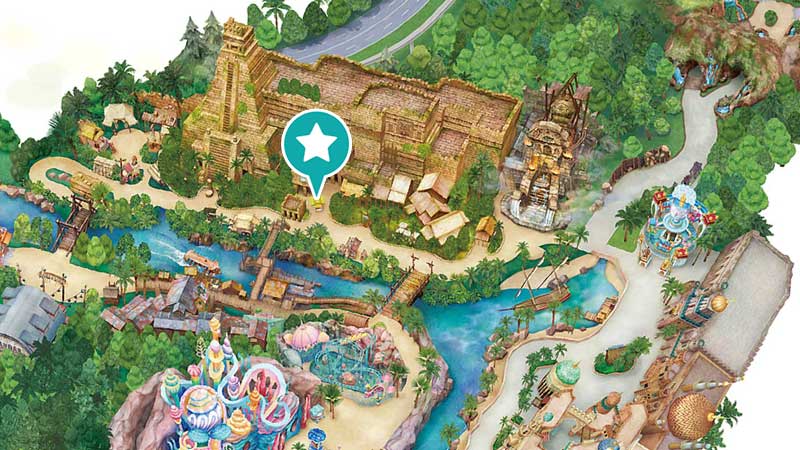 - Photos are concept images. The shop's merchandise, decorations and fixtures are subject to change.
Merchandise may be sold out or discontinued.
- May close depending on the weather, season or time period.