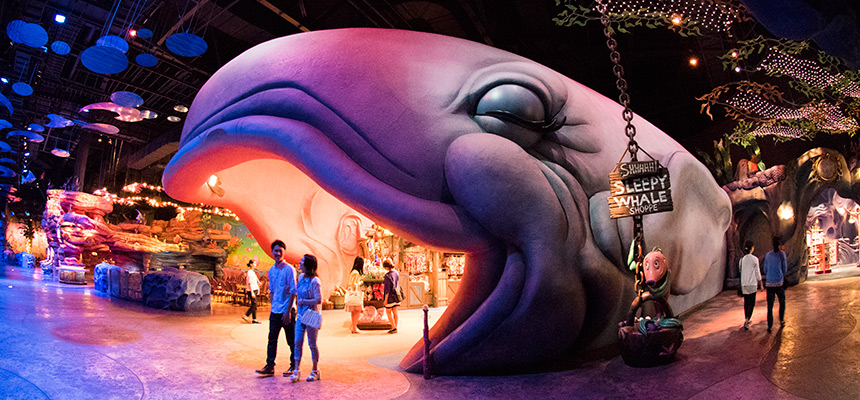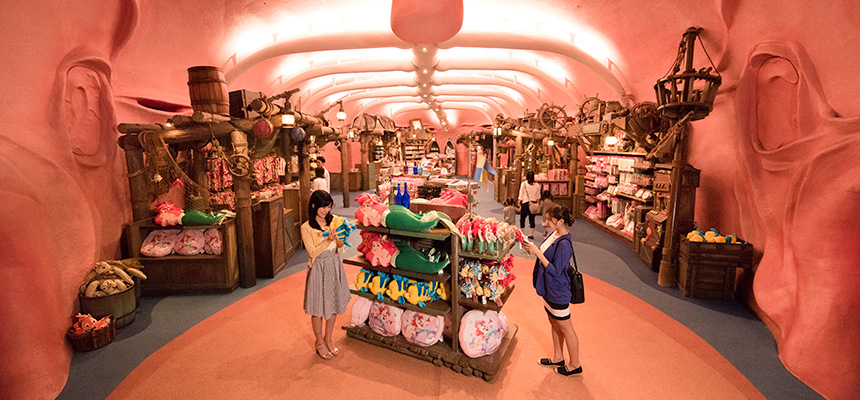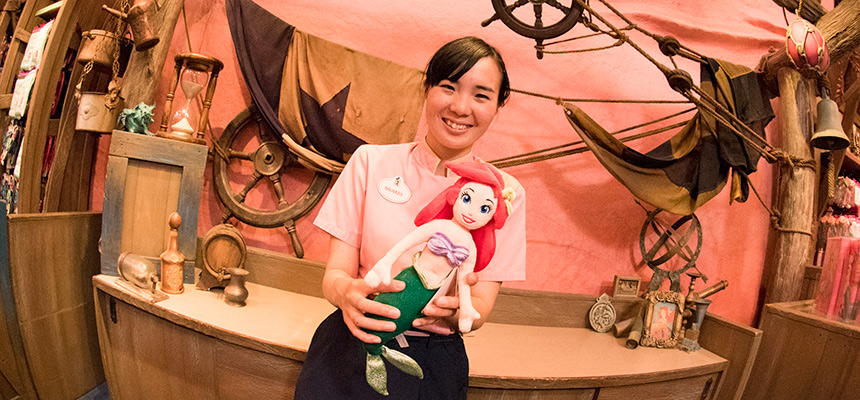 Personalized Items
Standby Pass required
Ariel items, confectionery, and more. Portraits and silhouettes created.
What's inside the whale's belly?

This lazy, kind-hearted whale loves napping on the edge of Triton's kingdom. She sleeps with her mouth wide open and swallows everything, so they decided to open up a shop using the boats, rafts, and cargo boxes in her belly.
You'll find lots of character merchandise and sweets related to the Disney film The Little Mermaid! But be careful when you enter, you don't want to wake up this sleepy whale.

Next to the shop, you can have your caricature drawn as if you were a resident of Ariel's world, or have your silhouette crafted as a beautiful paper cutout.
About Standby Pass
To enter this shop, you may be required to obtain a Standby Pass through the Tokyo Disney Resort App. A Standby Pass can be obtained through the app after entering the Park.
Map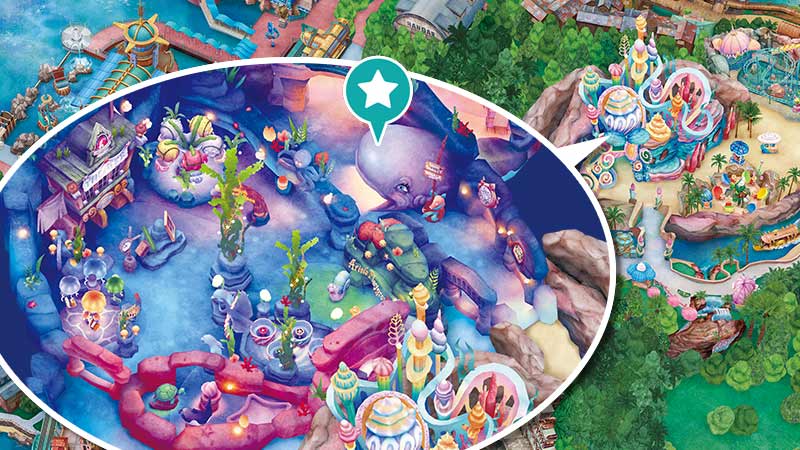 - Photos are concept images. The shop's merchandise, decorations and fixtures are subject to change.
Merchandise may be sold out or discontinued.