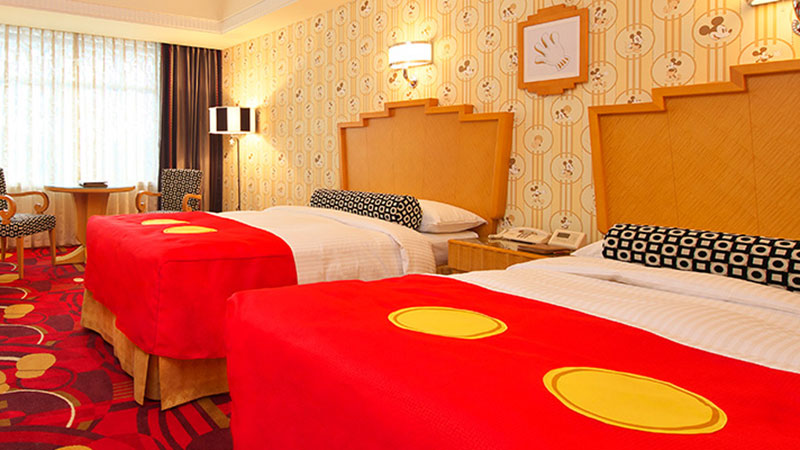 Discover a diverse selection of guest rooms featuring your favorite Disney Characters. For a memorable stay surrounded by motifs of the Disney friends.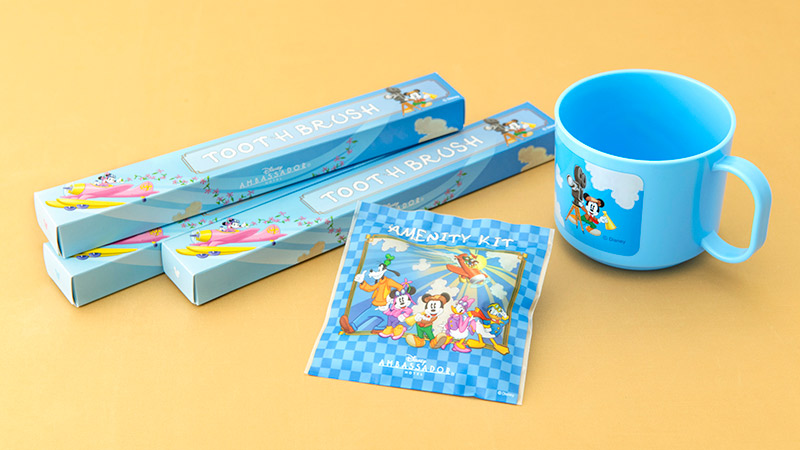 Room amenities featuring Disney Character designs are provided in the room.

Please note that individual shampoo and conditioner bottles will be replaced with bulk dispensers. You may not take the dispensers with you when you leave.
List of Guest Rooms
Check-in: 3:00 p.m. Checkout: 12:00 noon
The hotel offers a total of 504 guest rooms in the Standard Floor and Ambassador Floor categories.
Ambassador Floor rooms and suites come with breakfast, and also include access to an exclusive lounge offering check-in/checkout and beverage services.
Bed Types and Sizes
Bed
Size (cm)
Maximum capacity per bed
- Bedshare is only for children ages 11 and under.
Regular
120×210×55
Maximum of 2 Guests (including 1 bedshare)
Double
180×210×55
Maximum of 4 Guests (including 2 bedshares)
Trundle Bed
100×190×27
Maximum of 1 person
Cruise Bed
Approx. 80 × 180 × 50
Maximum of 1 person
Crib for infants
Approx. 64 × 115 × 108
This bed can only be used by children under 18 months of age.
- Advance reservation required