Disney Ambassador Hotel
Take-out meals
We offer take-out meals. Please order using the dedicated mobile order.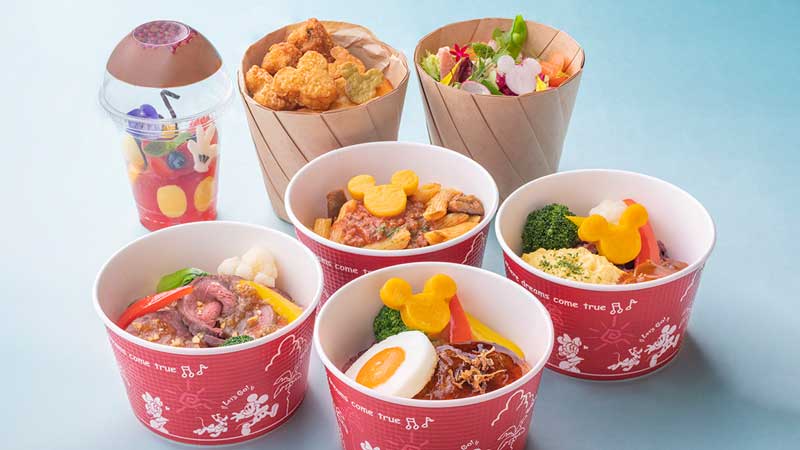 Menu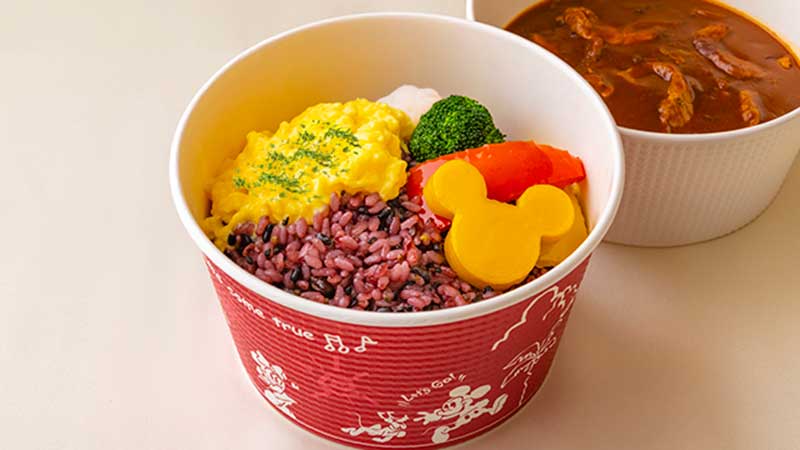 Hashed Beef with Scrambled Eggs
¥1,600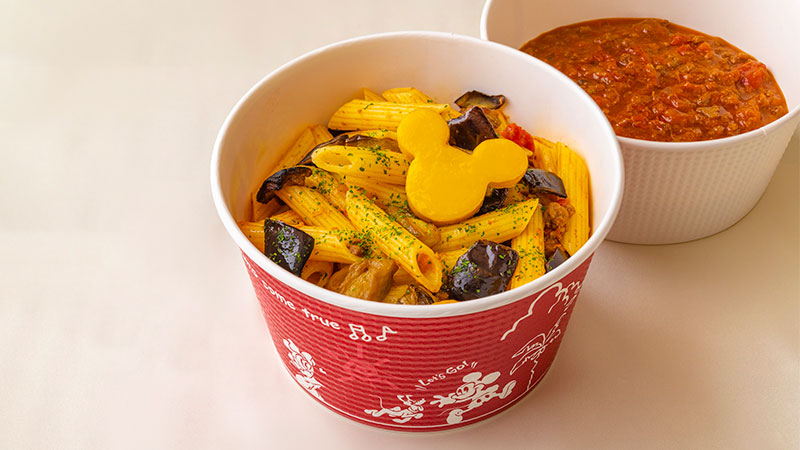 Penne with Meat Sauce
¥1,600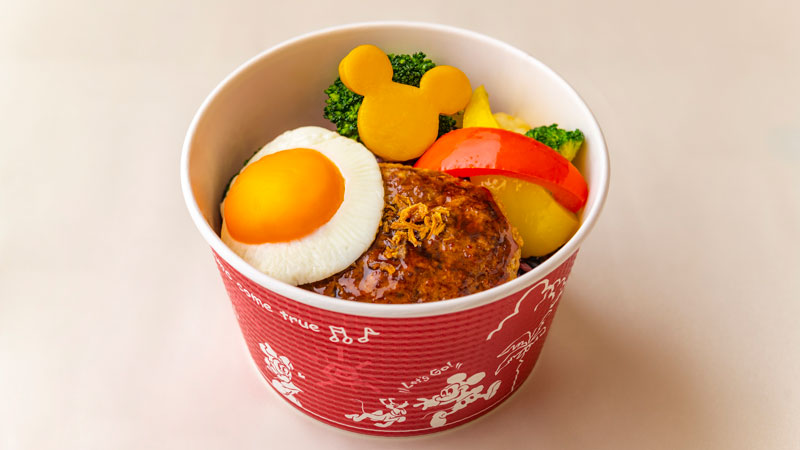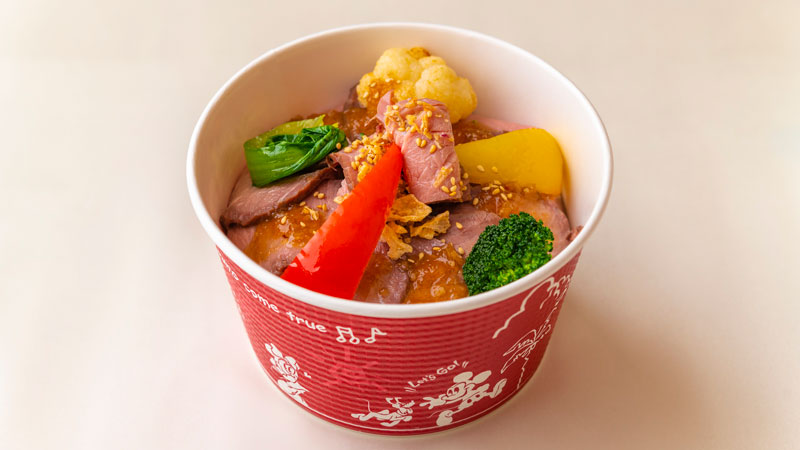 Side dish
One side dish can be ordered with each main dish or set menu.
*Side dishes cannot be ordered separately.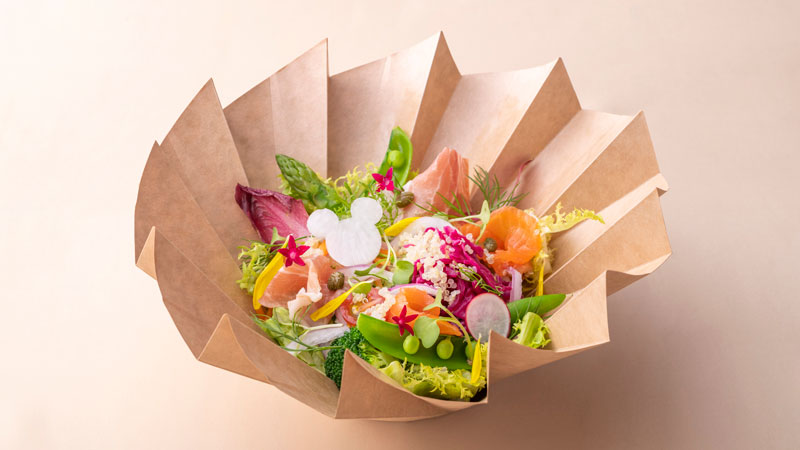 Garden Salad with Smoked Salmon and Raw Ham
+ ¥1,400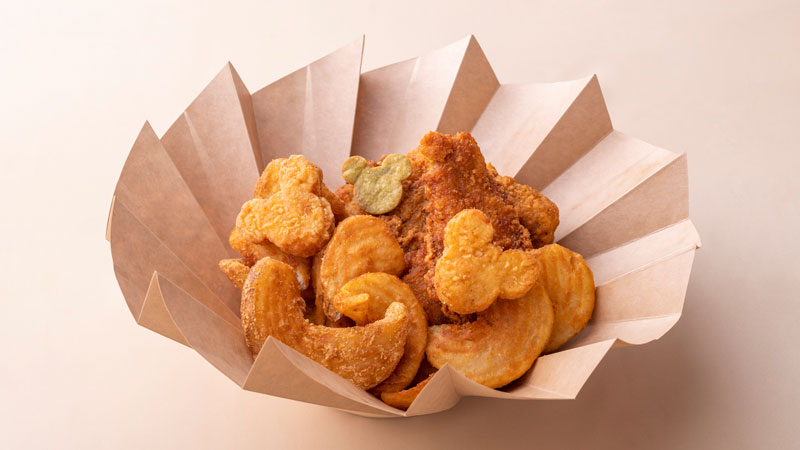 Deep-Fried Set (Fried Chicken, Fried Potatoes, Nuggets)
+ ¥1,500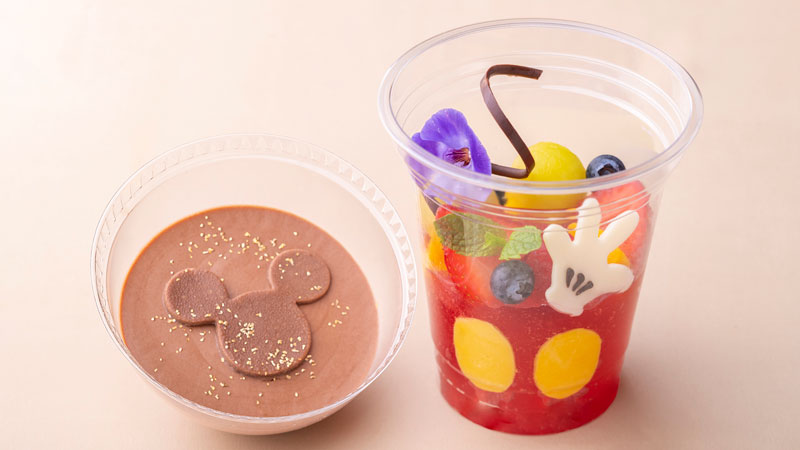 Chocolate Mousse and Red Fruit Jelly
+ ¥1,500
How to Order and Where to Collect
How to Order
Please order using the dedicated mobile website.
Orders can be made from 3:00 p.m. on day of check in to 75 minutes before collection.
You will receive the URL for the mobile order at check-in. If you used Online Check-In, you can also check the mobile ordering website URL on the TV in your room.
Pick up time
6:00 p.m. – 9:30 p.m.
Where to Collect
Empire Grill in Disney Ambassador Hotel restaurant.
Important Points
Exclusive to Guests staying at Disney Ambassador Hotel. You may be asked to show confirmation of your hotel reservation when collecting your item.
Please enjoy this meals in your guest rooms.
Cancellations cannot be made after an order has been confirmed.
We can not accommodate food allergies with this food menu.
The number of orders accepted is limited. Availability depends on supplies and may be sold out.
The following products are Minor grains rice is used.
(Hashed Beef with Scrambled Eggs, Loco Moco Bowl and Roast Beef Bowl)
Note: All photos are concept images.
Unless otherwise stated, all rice used in our menus is produced in Japan.