Standby Pass is a way to reserve times to enter the standby queue for select facilities. It frees guests up to enjoy shopping, dining and other parts of the park experience, while virtually waiting for their time window to enter the queue.
Attractions requiring Standby Pass
· Toy Story Mania! (from September 23, 2020)
· Soaring: Fantastic Flight (from September 23, 2020)
How to use Standby Pass
Standby Pass can be obtained after entering the Park.

Downloading the Tokyo Disney Resort App on your smartphone in advance is recommended.
Registration and log-in to a Disney account is required.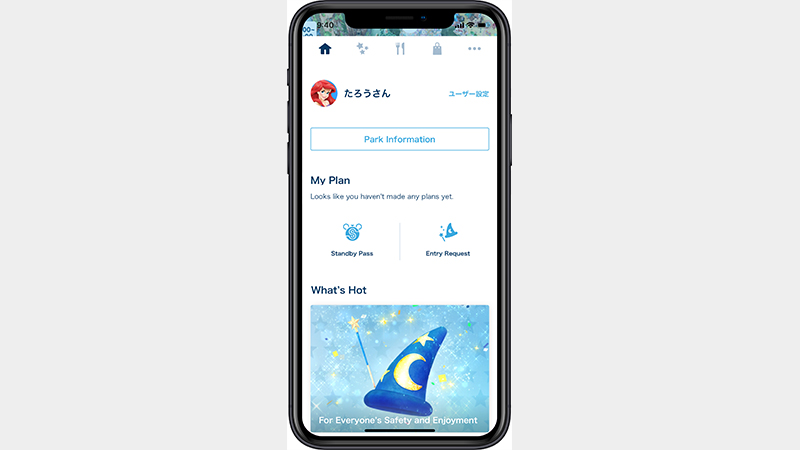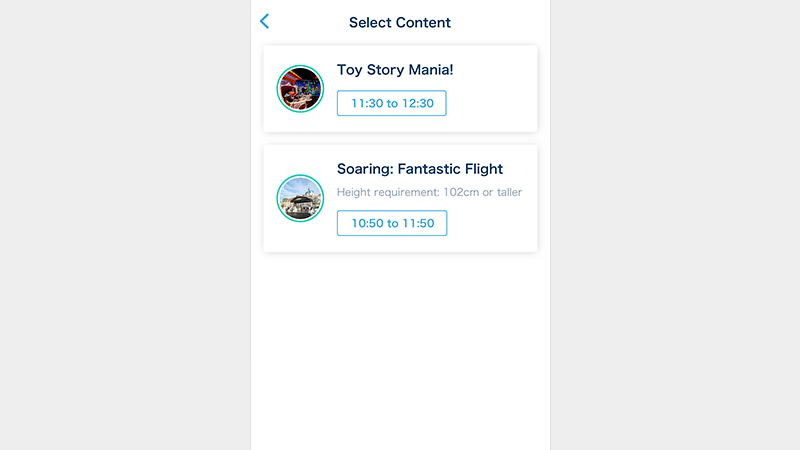 Step1
Select "Standby Pass" on your Tokyo Disney Resort App, and choose the desired attraction.

A Standby Pass can be obtained once per day per attraction.
Only one Standby Pass can be obtained at a time.
If you have a printed Park ticket, scan the code on it using your smartphone.
Guests ages 3 and under without a Park ticket do not need a Standby Pass.
Only Park tickets used for Park admission on the day of visit can be used.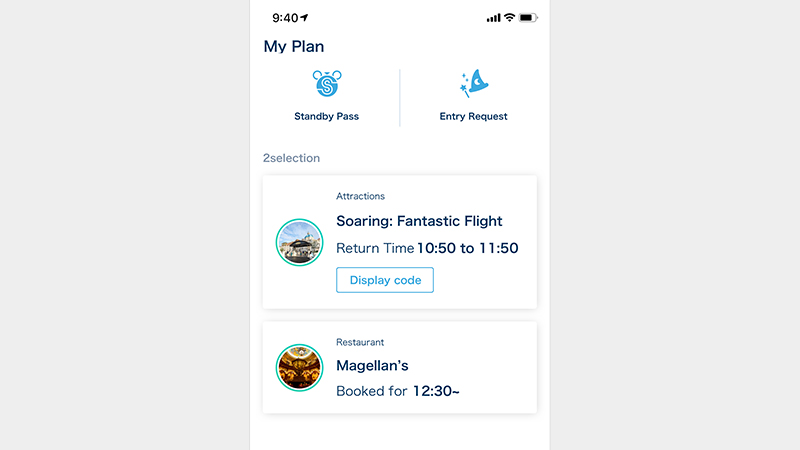 Step2
The return time of your Standby Pass can be viewed under "Plan" on your Tokyo Disney Resort App.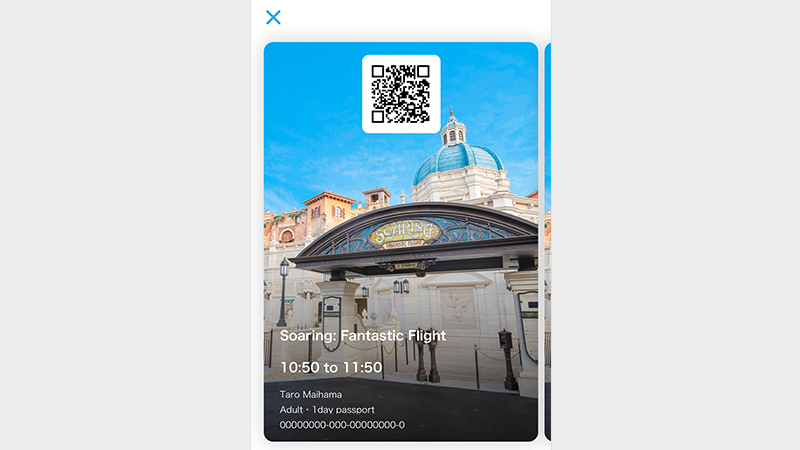 Step3
You will be able to enter the attraction queue at the return time of your Standby Pass.

At the attraction entrance, scan the Park ticket(s) of all members of your party or the code displayed on your smartphone onto the reader.
Regarding Standby Pass
Admission to the attraction is possible only during the return time period.
Standby Pass does not guarantee admission to an attraction.
Standby Pass may be unavailable on certain days or times depending on operating conditions.
Attractions may close without notice due to technical difficulties, weather conditions, or other reasons.
If the operation is suspended, your Standby Pass will become invalid and you will not be able to experience the attraction. In such cases, the attraction and time on your Standby Pass cannot be changed.
You will not be admitted to the attraction if you do not meet its requirements, even if you have obtained a Standby Pass.
Your Standby Pass or the eligibility to obtain a Standby Pass may not be transferred to a third party whether as a gift or for profit. Violations will result in invalidating your eligibility.
For attractions requiring Standby Pass and information about the time you can obtain a Standby Pass, please check the Tokyo Disney Resort App.