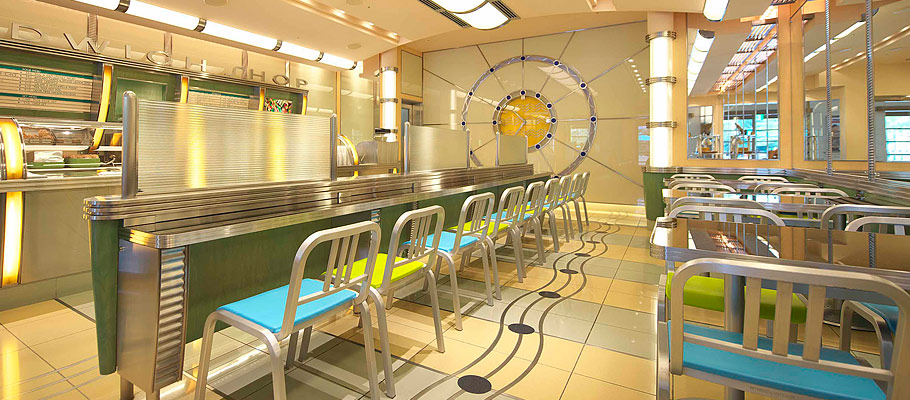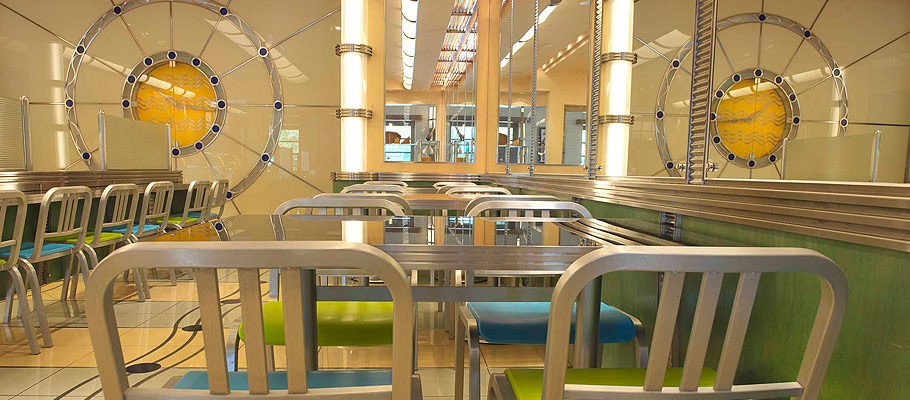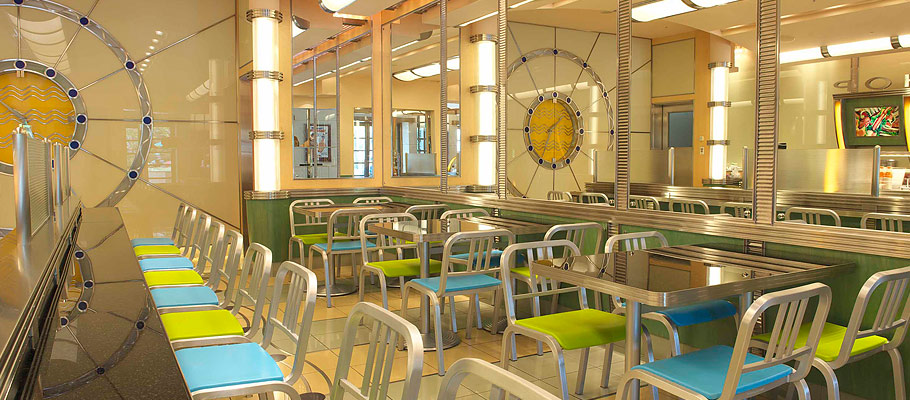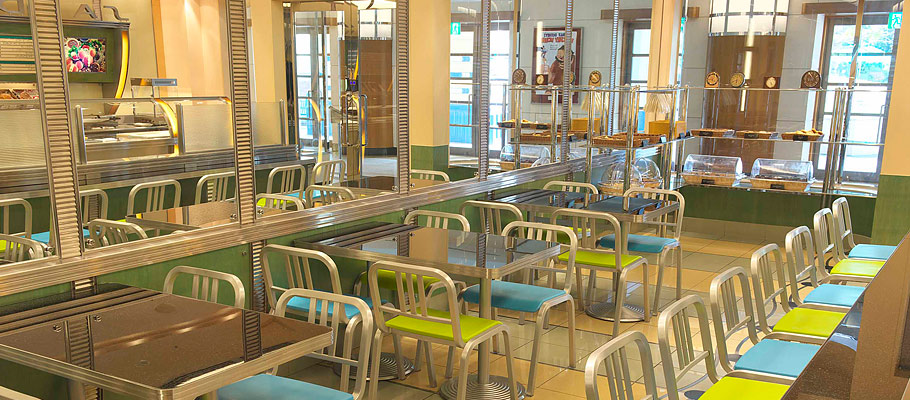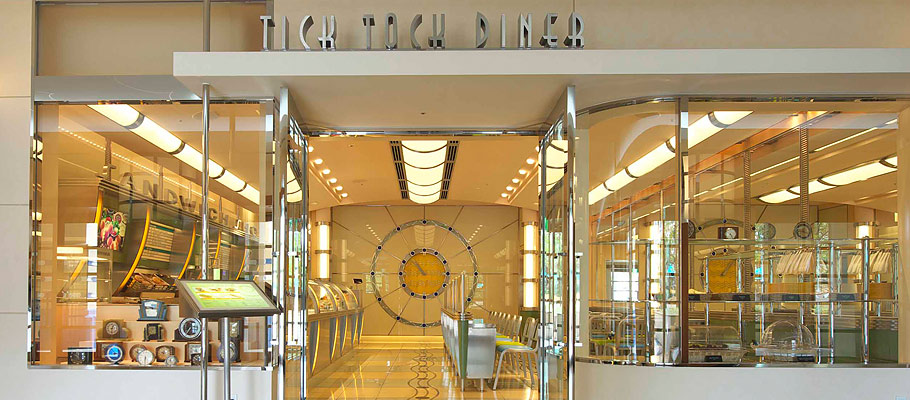 1950年代をイメージしたダイナーでお気軽にサンドウィッチをどうぞ。
Enjoy sandwiches and other casual fare at this deli styled after a 1950s American diner.
於洋溢 1950 年代氛圍的快餐廳,來一份三明治小憩片刻。
在20世纪50年代风格的美式快餐厅,轻松享用美味三明治。
1950년대를 이미지로 한 식당에서 간편하게 샌드위치를 즐겨 보세요.
This deli-cafe with an over-sized clock is styled after a 1950s American diner. Besides tasty breads designed with the Disney Characters, Guests can enjoy freshly-made sandwiches prepared right in front of them, along with drinks. Take-out is also available.
Menu content and prices are subject to change.
Other Information
Dining Capacity
21 seats
Priority Seating
Some menu items must be booked in advance. Click here for details (in Japanese only).
For other orders, please go directly to the restaurant.
Accessibility
Guests may remain in their wheelchair while dining.
Hours
ランチ/ディナー
12:00~19:00
2024年3月25日(月)以降、12:00~18:00となる期間があります。
Lunch / Dinner
12:00 p.m. – 7:00 p.m.
There will be a period when opening hours will be 12:00 p.m. to 6:00 p.m. on the following dates. (From March 25, 2024)
March 25 to April 3, April 27 to May 6, June 21 to June 30, 2024
午餐/晚餐
12:00~19:00
自 2024 年 3 月 25 日起、於下列日期的營業時間將有所變更12:00~18:00。
2024 年 3 月 25 日~4 月 3 日、 4 月 27 日~5 月 6 日、 6 月 21 日~6 月 30 日
午餐/晚餐
12:00~19:00
2024年3月25日起、将于以下日程营业时间更改12:00~18:00。
2024年3月25日~4月3日,4月27日~5月6日,6月21日~6月30日
중식/석식
12:00~19:00
2024년 3월 25일부터 아래 일정으로 영업시간은 시간을 12:00~18:00 변경하겠습니다.
2024년 3월 25일~4월 3일, 4월 27일~5월 6일, 6월 21일~6월 30일
Map