First Visit to Tokyo Disneyland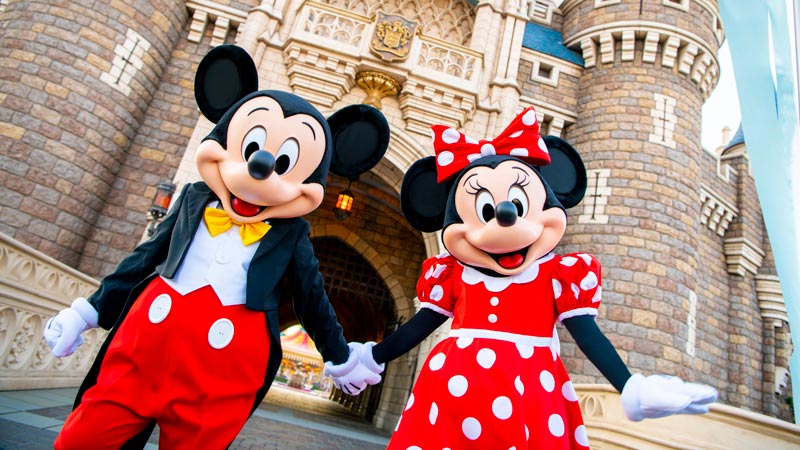 For Guests visiting Tokyo Disneyland for the first time, here are some itineraries and information to help you enjoy your day at the Park.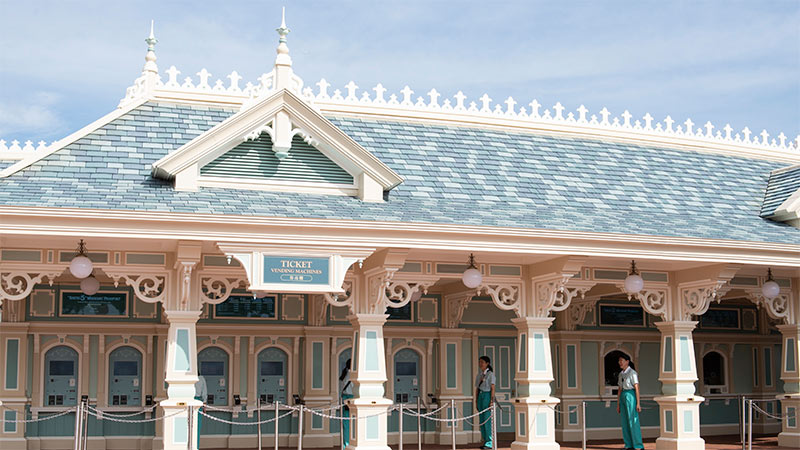 1. Enter Tokyo Disneyland from the Main Entrance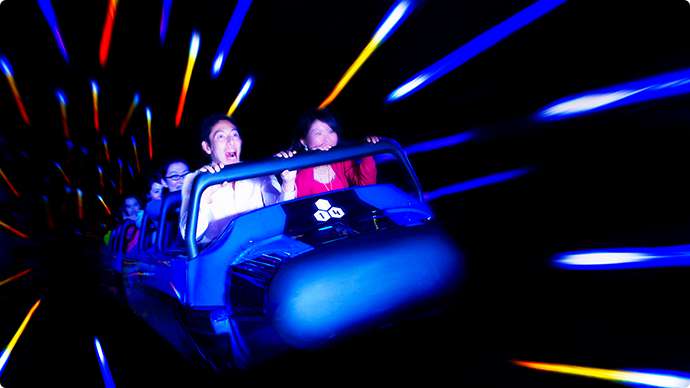 2. Space Mountain
Get ready for a thrilling rocket ride through the galaxy!
- Expectant mothers should not ride.
- Guests who do not meet the height requirement (102 cm) may not ride.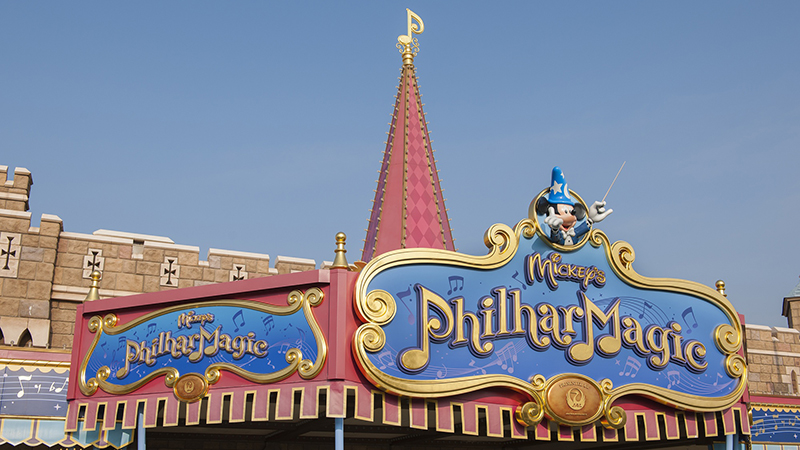 3. Mickey's PhilharMagic
Mickey Mouse, Donald Duck, and many more of your Disney Friends appear in this magical concert that's as fun to watch as to listen to!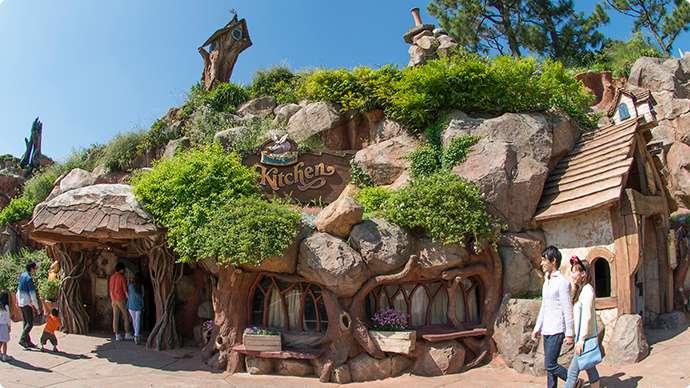 4. Grandma Sara's Kitchen
You'll feel right at home in this cozy but spacious counter-service restaurant.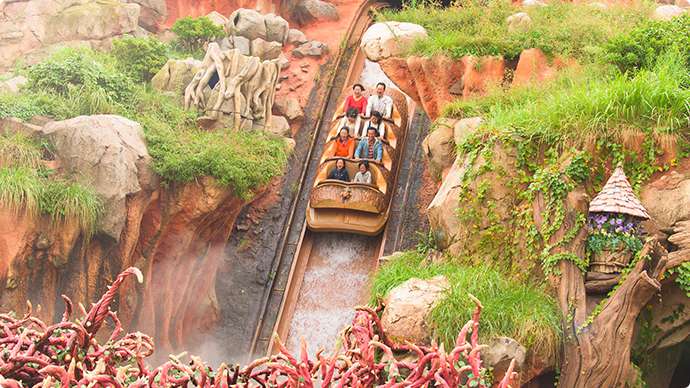 5. Splash Mountain
Board a log boat and go off on a fun adventure! Be prepared for the 45-degree drop down a 16-meter-high waterfall!
- Expectant mothers should not ride.
- Guests who do not meet the height requirement (90 cm) may not ride.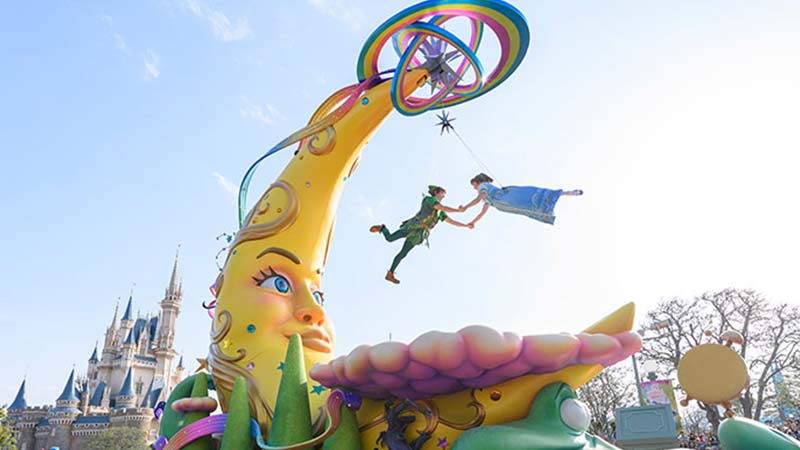 6. Daytime Parade "Dreaming Up!"
The wonderful world of Disney films that are full of dreams unfolds before you in this colorful parade.
- To find out the show time, go to the "Park Operation Calendar" and click on the date of your visit.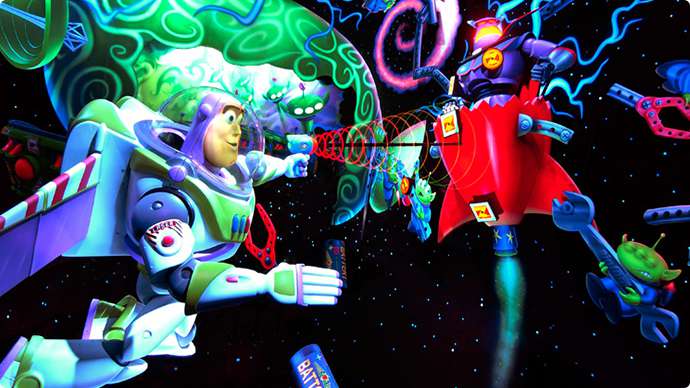 7. Buzz Lightyear's Astro Blasters
Use the astro blasters (laser shooters) equipped on your space cruiser to blast the robots and their secret weapons in this shooting-game attraction.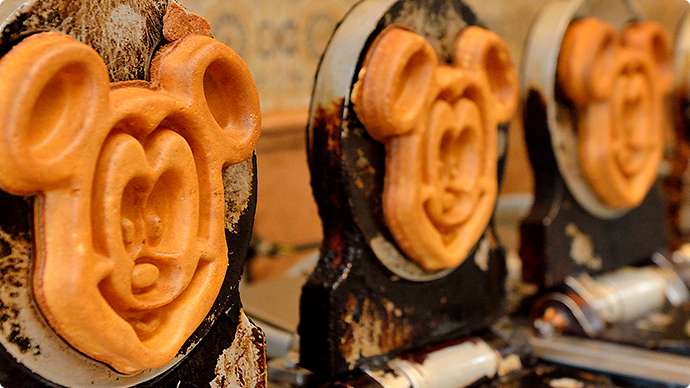 8. Great American Waffle Company
The specialty here is the Mickey-shaped waffles. Come watch the Cast Members whip them up!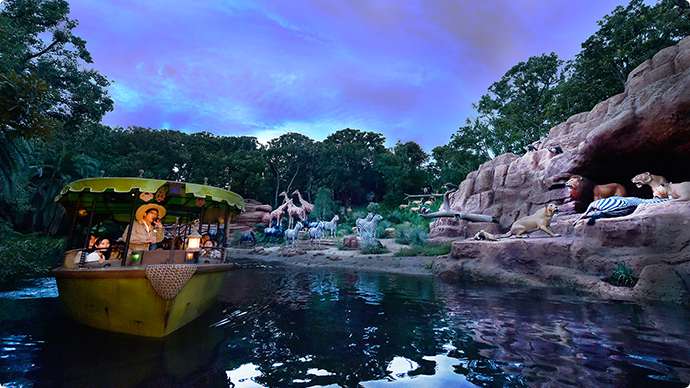 9. Jungle Cruise: Wildlife Expeditions
Board the boat with a brave, light-hearted skipper who loves the jungle. You'll see elephants, crocodiles, lions, and other wildlife on this adventure tour where surprises and mysteries await you.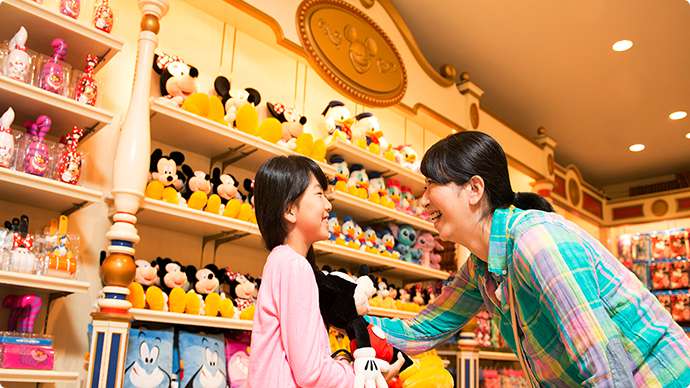 10. Shop for souvenirs at World Bazaar
For purchasing souvenirs, shops such as Grand Emporium and World Bazaar Confectionery are recommended.
- If you plan to visit attractions or other facilities that do not allow large personal items, please utilize the Storage Lockers that are available with a small fee.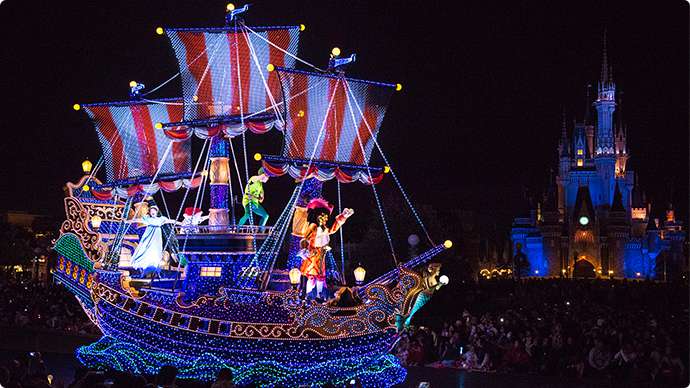 11. Nighttime Parade "Tokyo Disneyland Electrical Parade Dreamlights"
The Disney stars are literally sparkling in this nighttime parade of lights and music. Characters from Aladdin, the Toy Story series, and other Disney films will appear on colorful floats to make the nighttime in the Park even more fantasy-filled.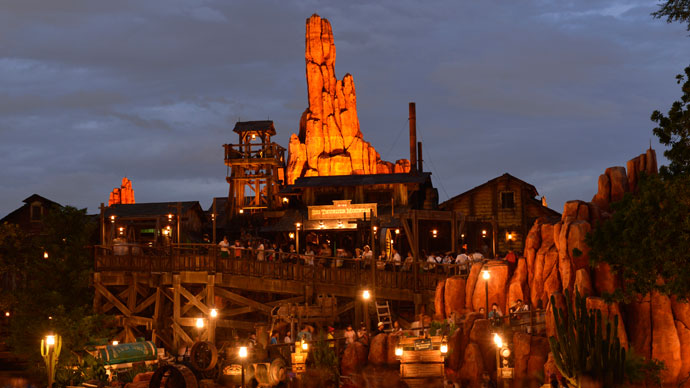 12. Big Thunder Mountain
It's a few decades after the big gold rush. Now the rush is from the mine trains that careen at high-speed through the old, abandoned gold mine.
- Expectant mothers should not ride.
- Guests who do not meet the height requirement (102 cm) may not ride.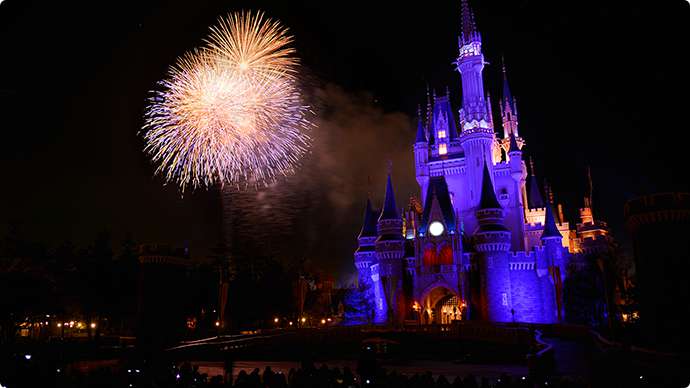 13. Fireworks
The nighttime skies above the Park will come alive with colorful fireworks.
The intineraries introduced here are recommended for Guests visiting the Park on a weekday from 8:00 a.m. to 10:00 p.m.
Guests may not be able to complete the itineraries in the order introduced here due to operating conditions at the Park.