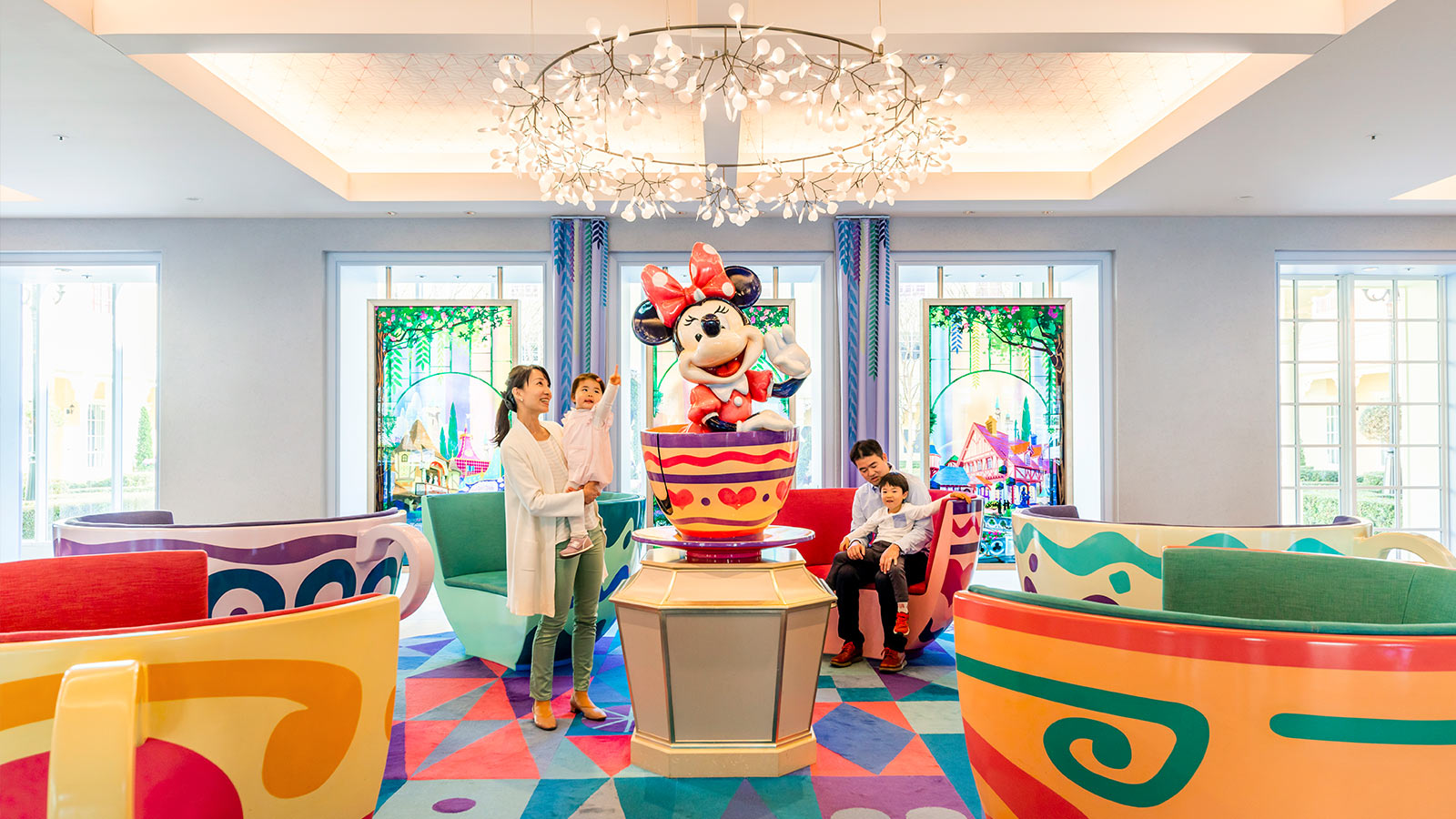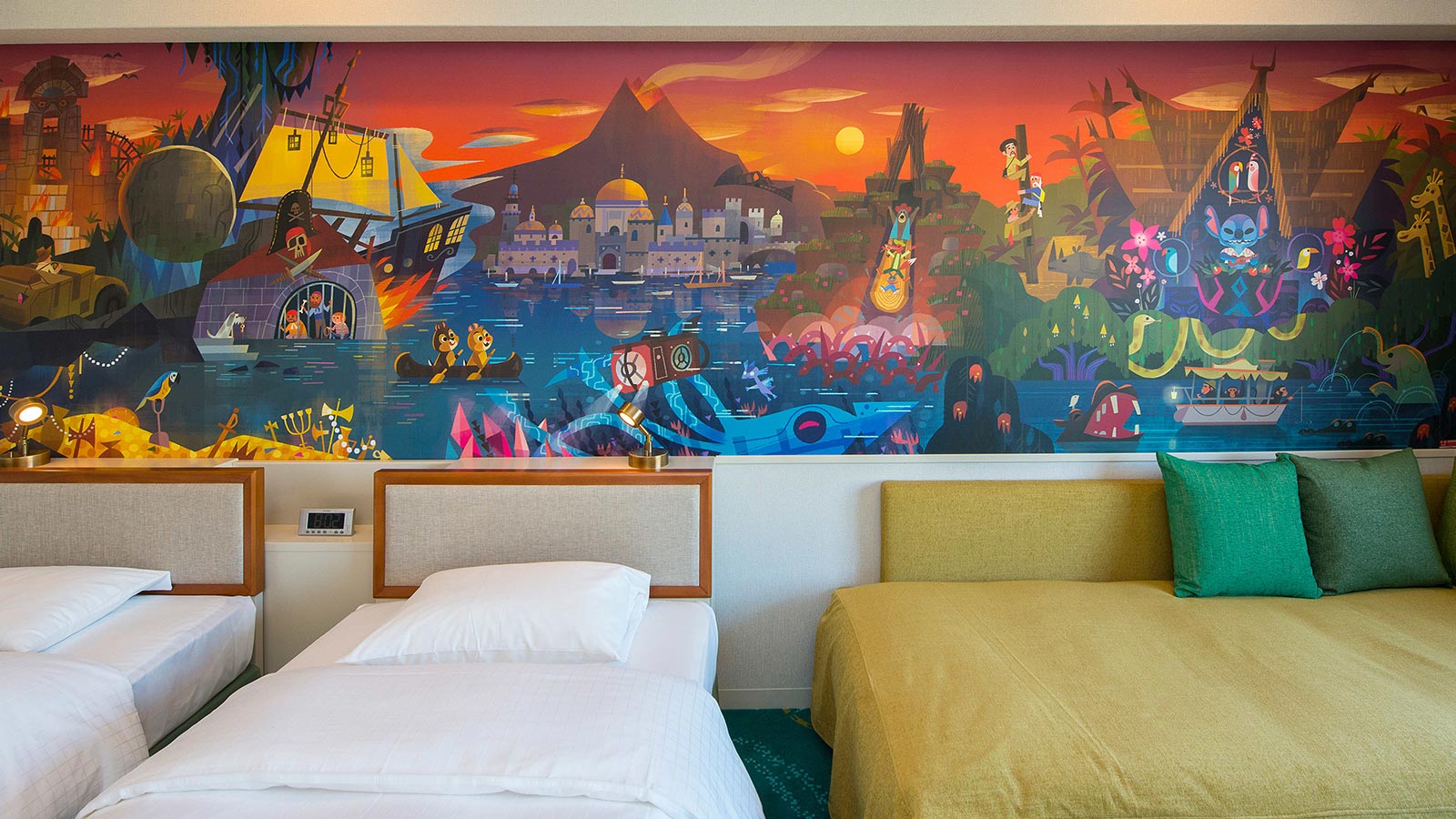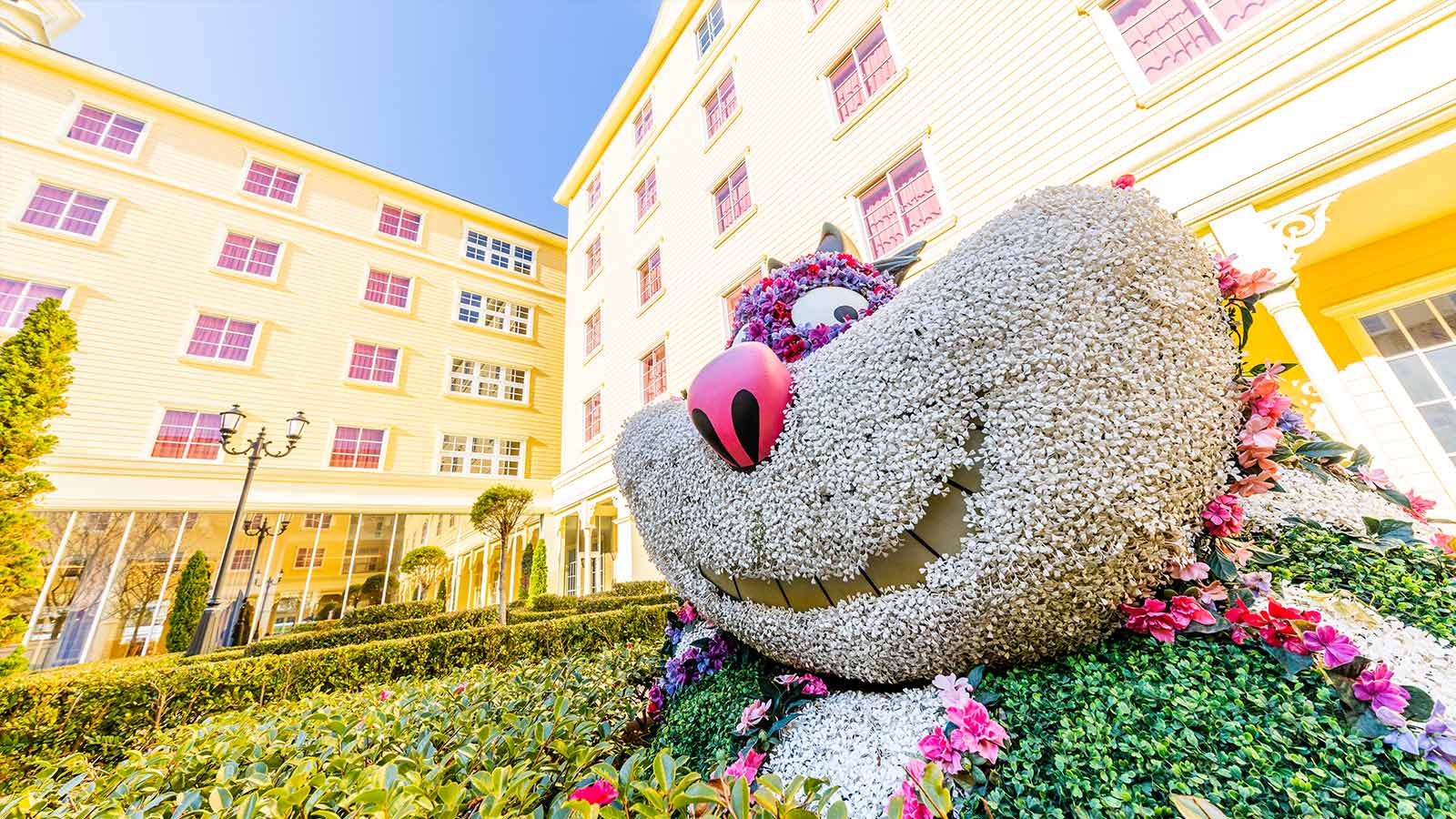 Welcome to Tokyo Disney Celebration Hotel!
A Value type Disney Hotel
with an Ambience of Dreams and Adventures
Located in the Shin-Urayasu area, this hotel offers a casual resort stay with a simple service style.
The hotel is comprised of two buildings, each featuring different themes. Tokyo Disney Celebration Hotel – Wish is themed to dreams and wishes, and Tokyo Disney Celebration Hotel – Discover captures the excitement of adventure and discovery.
Check availability at each hotel
Features and Benefits
of Tokyo Disney Celebration Hotel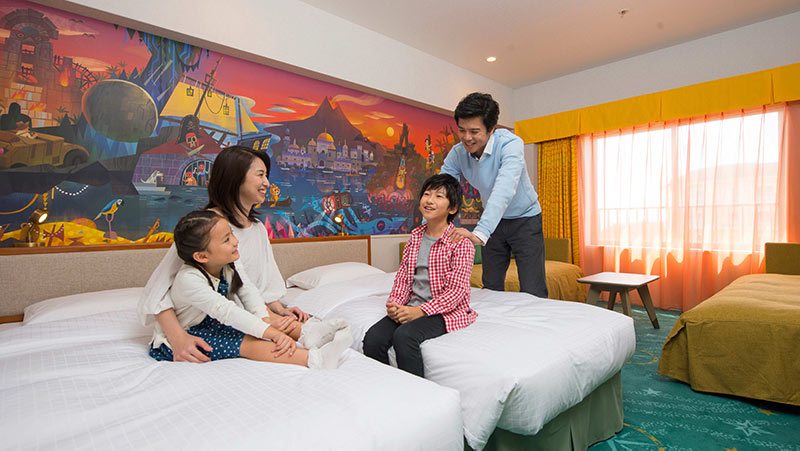 A value type Disney Hotel that can be enjoyed more casually
Tokyo Disney Celebration Hotel is a Disney Hotel offering a more simple range of services and facilities, for Guests who wish to enjoy the world of Disney more casually.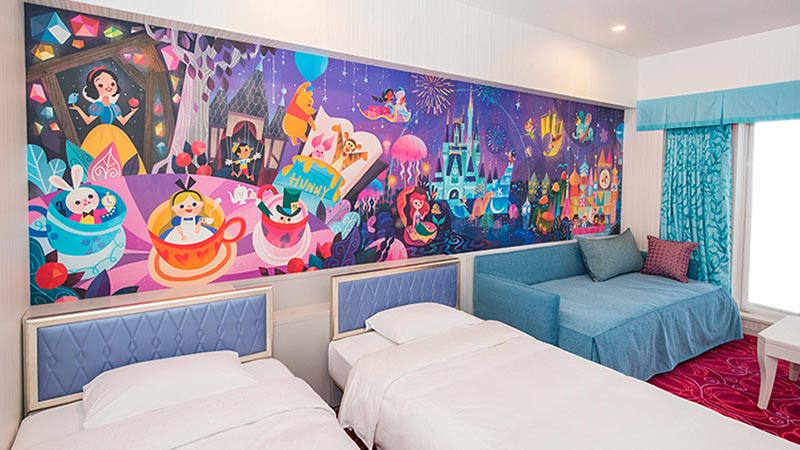 Artwork inspired by the Parks
Artwork and furniture inspired by the Park attractions adorn the lobby, and the guest rooms feature artwork depicting the Disney Characters enjoying the attractions at the Parks.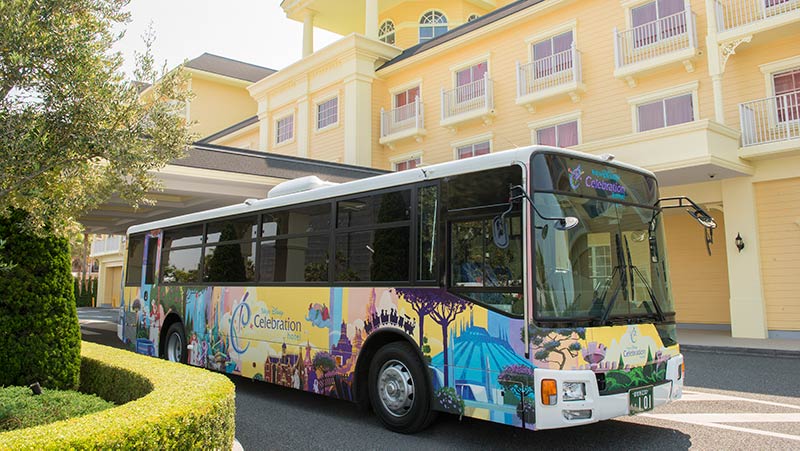 About 20 minutes to the Parks by complimentary shuttle bus (Wish & Discover Shuttle)
Guests can use the complimentary shuttle bus service that connects Tokyo Disney Celebration Hotel to the Parks.
Get in 15 Minutes Before Park Opening with Happy 15 Entry!
An exclusive privilege for Guests staying at the Disney Hotels! You can enter certain areas of the Parks 15 minutes before the regular opening time. Guests can ride designated attractions, get FASTPASS for those attractions, and shop at designated shops.
Event Information
There is no event underway.