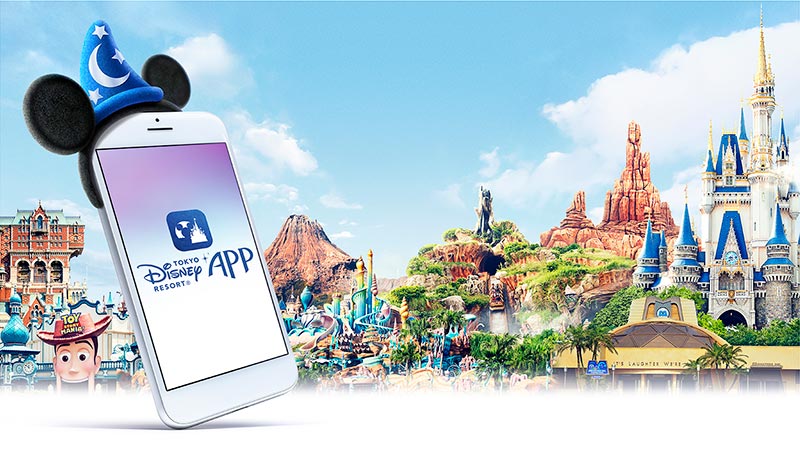 Enjoy the Parks even more!
Available for free downloading
- Offered in Japanese and English only

Find useful information all with the Tokyo Disney Resort App. Be sure to download it before you visit the Park!
At the Park:
Get FASTPASS or make use of other functions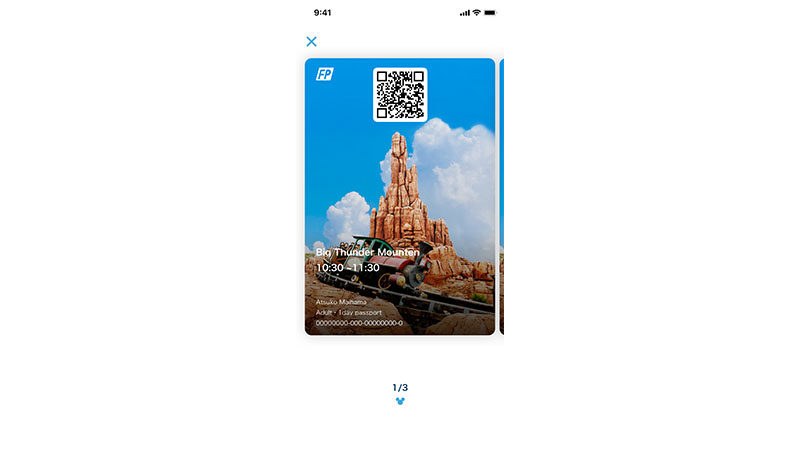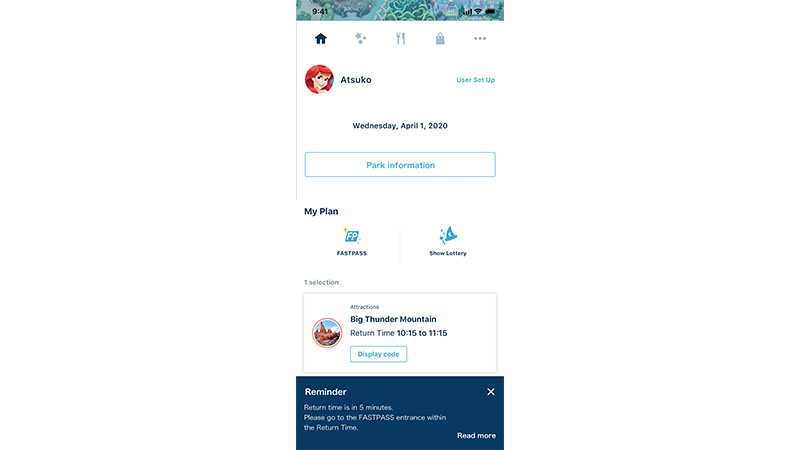 1. After entering the Park…
Use the app to get a FASTPASS! You don't need to go to the ticketing machine

Check the FASTPASS availability for popular attractions! You can check the return times and easily get FASTPASS selections for your entire party.
The app will remind you before your Return Time.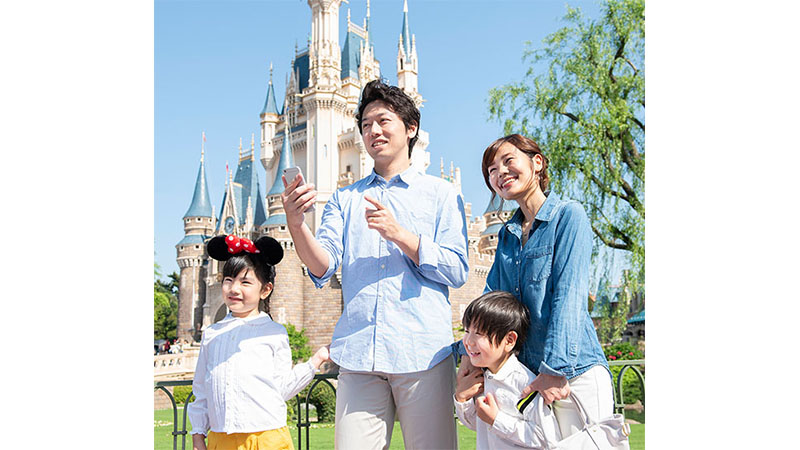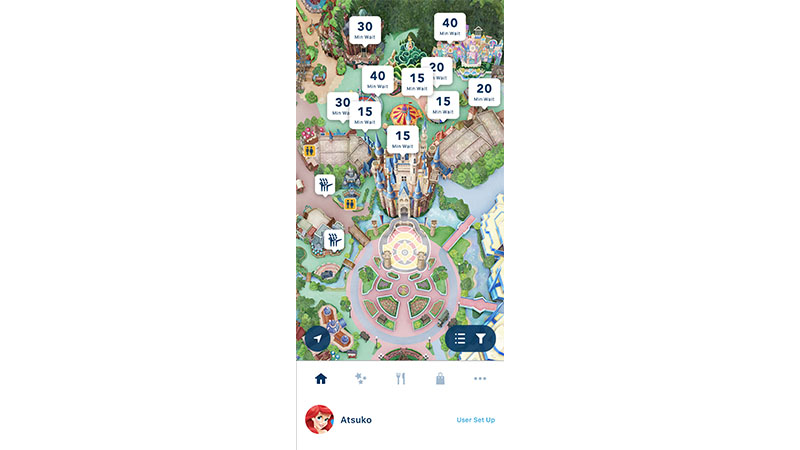 2. Check the Park map...
See the wait times at attractions and restaurants. And you can find where you are at a glance!
You can quickly check the wait times at attractions or restaurants using the app. There is also a filter function to sort by category to make searching even easier.
View your current location and decide where to go next!
3. If you have time
Try the app lottery to view entertainment
Just select a show, parade, or other entertainment and the start time to attempt the lottery. Winners can view the entertainment from reserved seats or areas.
Other useful functions are available
on this app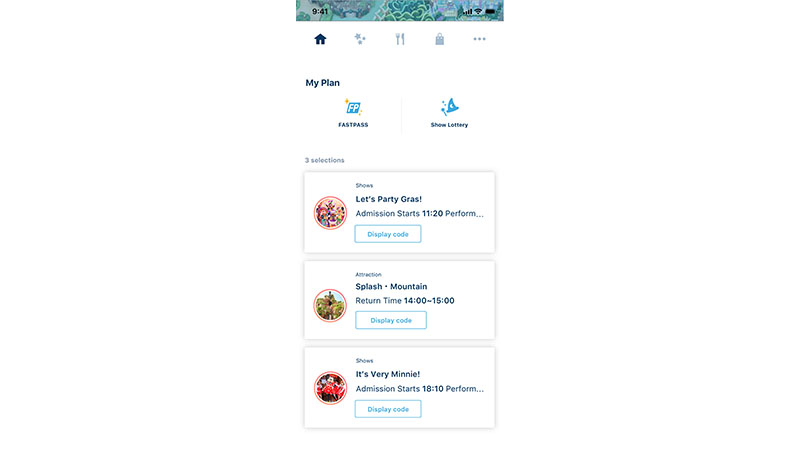 My Page function
List of your restaurant bookings and FASTPASS attractions.
Key functions of
Tokyo Disney Resort App
Get FASTPASS from anywhere in the Park

Attempt lottery to view entertainment
Find out wait times and current location
To enable certain functions of this app, your device's GPS must be turned on, and you must create and log in to a Disney account.
- A Disney account refers to a membership required to use various online services belonging to Disney, including Disney.jp which is the official Disney website of Japan.