Certain experiences at the Park require advance entry using your Park tickets. We recommend you to download the Tokyo Disney Resort App before entering the Park.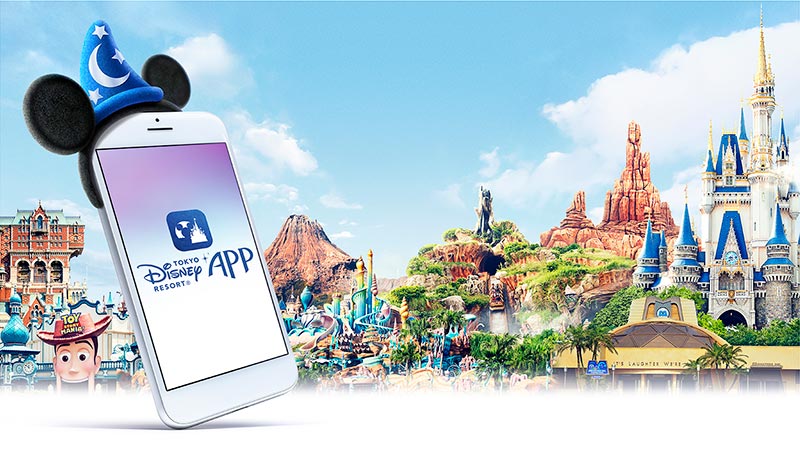 Entering the Park
Scan your Park ticket with the reader at the Park entrance. Please scan the tickets for all members of your party if you are entering the Park together at the same time.
- You will not be able to scan the ticket for a member of your party who will not be entering the Park with you. You may be requested to go to the back of the line for admission if not all members of your party is present.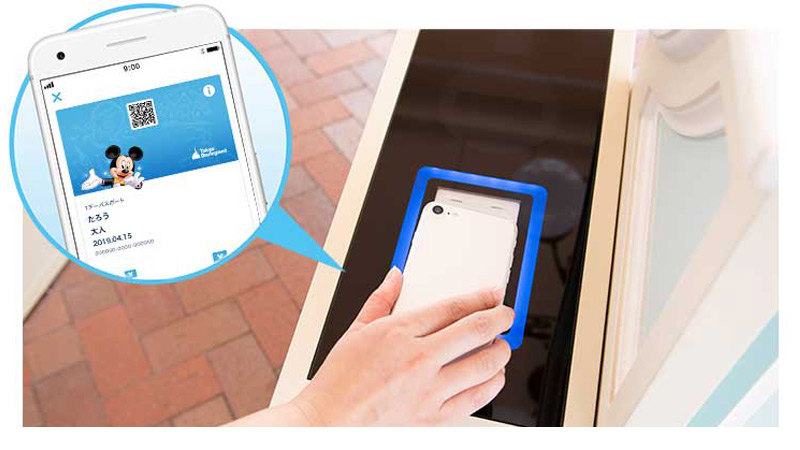 How to Display Park Tickets
With the App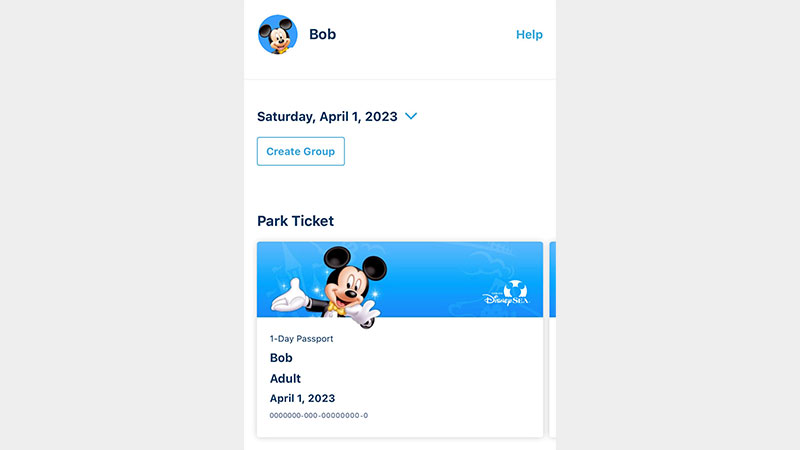 By selecting your scheduled date of Park admission on the top page of the Tokyo Disney Resort App, information about your purchased Park ticket will be displayed.
By tapping the ticket that you plan to use, the code will be displayed.
Please scan the code onto the reader at the entrance when entering the Park.
Without the App

Please use the code that will be sent to you via email upon completion of your ticket purchase.
If you have changed your Park ticket with a date of admission through March 31, 2023 to a date on or after April 1, 2023, then please print out your ticket for admission. See here for details.
How to Share Park Tickets
Scan tickets using the app (Printed tickets and others)
To use the various services available at the Park through the App, you will need to scan and register your ticket information onto the App. See here for details about how to scan.
Re-entering the Park
If you intend to leave the Park but return again later the same day, please have your hand stamped when you exit. When you return, please enter through the admission gates. Please note that a valid Park ticket and a handstamp are required for re-entry.