How to Experience a Show Restaurant
Some restaurants at Tokyo Disneyland and Tokyo DisneySea offer entertainment programs featuring the Disney friends that you can enjoy while dining.
To dine at a show restaurant, advance bookings will be required through the Tokyo Disney Resort Online Reservations & Tickets website, or on the Tokyo Disney Resort App.
Regarding sales of merchandise and food items at the Parks
See here for details
Advance bookings will be required to dine at show restaurants
Booking up to the day before you visit
Book online on the day of visit
Book at the restaurant on the day of visit
Please go directly to the restaurant.
Bookings on the day of visit are accepted at the restaurant from 10:00 a.m. as long as seats are available.
Restaurants/Entertainment shows
Please go to the restaurant at the designated time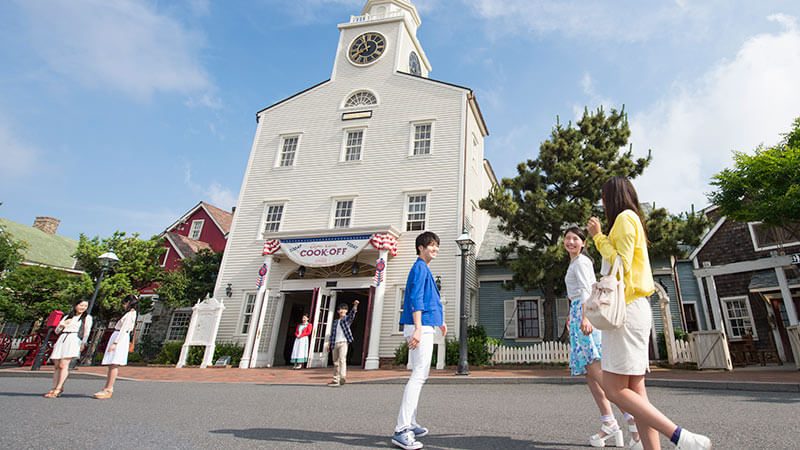 Please go to the restaurant by the designated time with all members of your party. Your booking may be canceled (with a charge) after the designated time.
Please read below before making your booking
Bookings will be accepted up to three times per day of visit. (This includes Priority Seating bookings for dining other than show restaurants, as well as bookings through Online Reservation Privileges).
Bookings will be accepted for up to 8 persons at a time. Depending on the circumstances, guests with a large party may be requested to be seated separately.