To Enjoy the Parks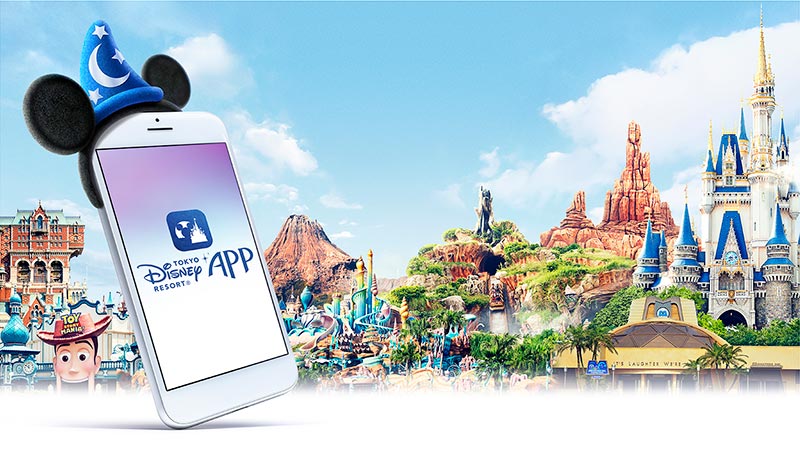 Tokyo Disney Resort® App
The Tokyo Disney Resort App will enable you to purchase tickets online (available in the Japanese version of the app only), make advanced bookings for attractions, restaurants, and other experiences, as well as check wait time and your current location to help you enjoy the Parks even more. Downloading the app in advance is recommended.
Note: This app is not compatible with some devices such as tablets and iPads.
Other useful functions available on the app
View and manage plans

You can view your plans for your obtained Standby Passes and restaurants booked in advance through Priority Seating.
・To enable certain functions of this app, your device's GPS must be turned on, and registration and log-in to a Disney account is required.
- A Disney account refers to a membership required to use various online services belonging to Disney, including Disney.jp which is the official Disney website in Japan.