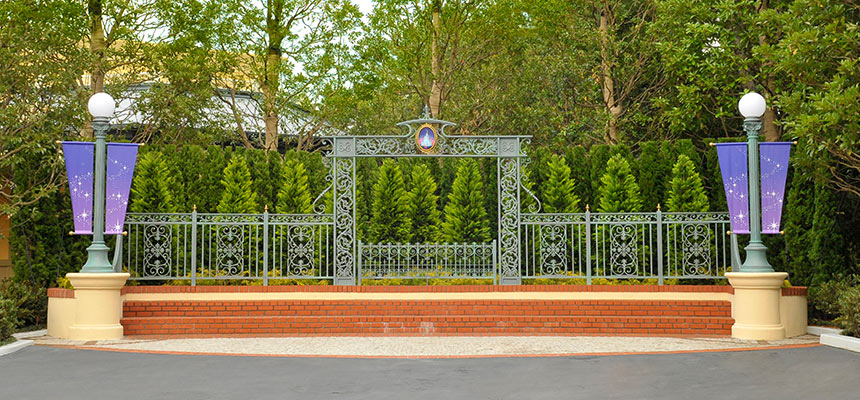 A place where groups can take commemorative photos as a memento of their visit to the Park.
This space is provided especially for groups to take commemorative photos of their visit to Tokyo Disneyland. The use of this space is complimentary.
Located at the far right of the Park Entrance, it has tiers that can accommodate approximately 50 guests.

- Please refrain from taking group photos inside the Park.
- The height difference between each tier is about 20 cm.
Map