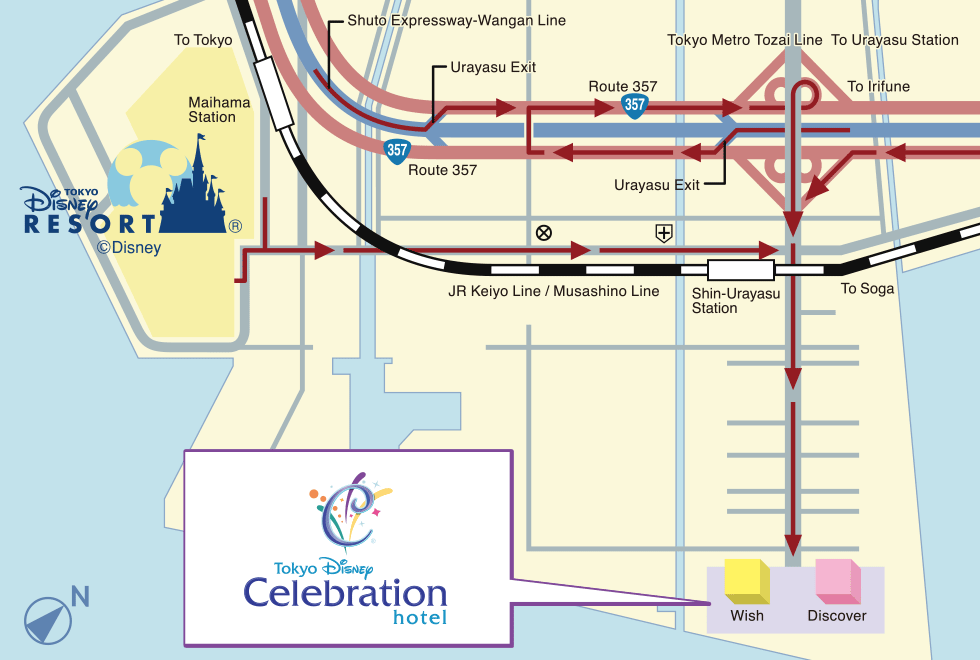 Tokyo Disney Celebration Hotel is about 20 minutes from Tokyo Disneyland and Tokyo DisneySea by complimentary shuttle bus.
由東京迪士尼樂園、東京迪士尼海洋搭乘免費接駁巴士前往東京迪士尼樂祥飯店約 20 分鐘車程。
游客可从东京迪士尼乐园或东京迪士尼海洋乘坐免费接驳巴士前往东京迪士尼乐祥饭店,车程约20分钟。
도쿄디즈니 셀러브레이션 호텔은 도쿄디즈니랜드, 도쿄디즈니씨에서 무료 셔틀버스로 약 20분 거리에 있습니다.
Parks ⇔ Hotels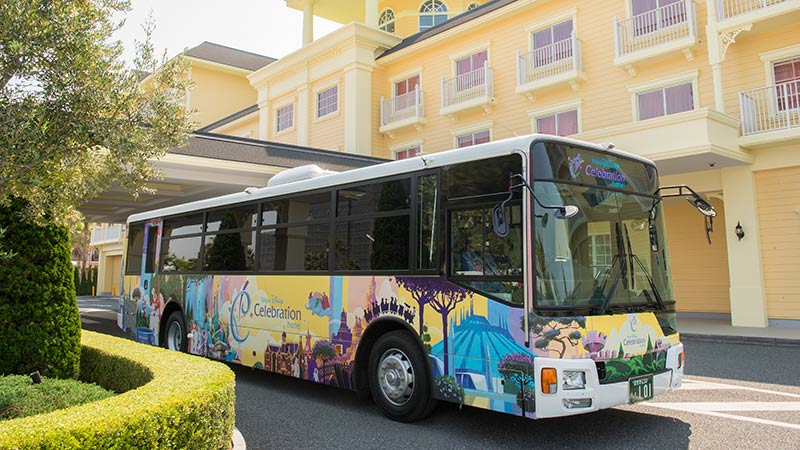 Access with the complimentary Wish & Discover Shuttle bus service
A complimentary non-stop shuttle bus service aboard the Wish & Discover Shuttle is available to get to and from Tokyo Disney Celebration Hotel and Tokyo Disneyland or Tokyo DisneySea.
This shuttle bus is only for Guests staying at Tokyo Disney Celebration Hotel. Please note we may check your reservation with the hotel before you board.
The design of the shuttle bus may differ from the image shown.
| | |
| --- | --- |
| Fare | Free |
| Travel time | Approx. 20 minutes |
Please note that bus operations may be delayed due to weather and traffic conditions. Please allow ample time for travel.
The travel time is different for some services. Please see the timetable for details.
| | |
| --- | --- |
| From Tokyo Disney Celebration Hotel to the Parks | Main entrance of the hotel |
| From Tokyo Disneyland to the hotel | Bus Stop No. 4 at Tokyo Disneyland Bus Terminal East |
| From Tokyo DisneySea to the hotel | Bus Stop No. 6 at Tokyo DisneySea Bus Terminal North |