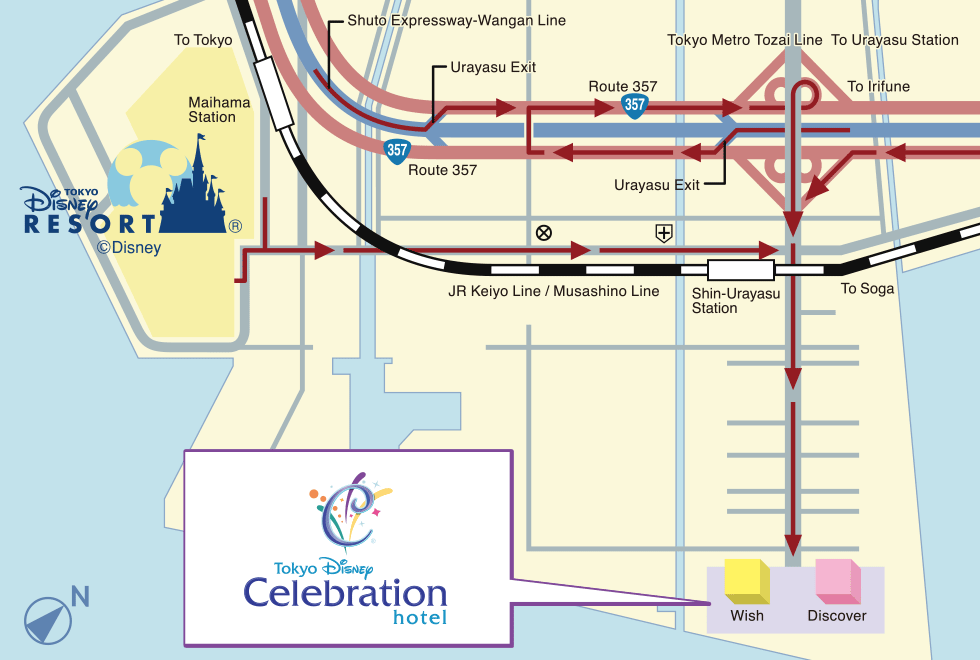 About 15 minutes from the Urayasu Exit on the Shuto Expressway Bayshore Route
Parking fee
¥1,500 per night (per passenger car)

Parking time
From midnight before you check in until 5:00 p.m. after you check out
Please note that a separate parking fee will be charged if you use the Tokyo Disneyland or Tokyo DisneySea Guest Parking areas.
Information on how to pay for parking fee will be provided to you when you check in.
(After payment, you can enter and exit Guest Parking as many times as you like during your stay at the hotel.)
The parking fee is ¥300 for each additional 30 minutes when parking before midnight before you check in or after 5:00 p.m. on the day you check out.
Close