Various Stations ⇔ Tokyo Disney Resort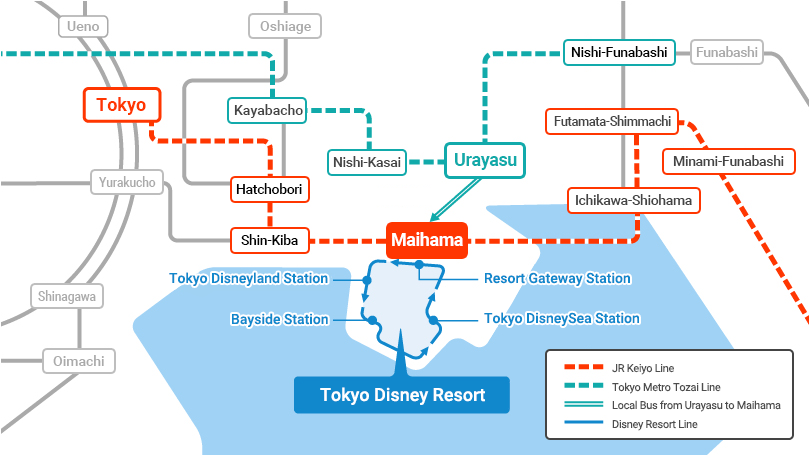 If you are coming to Tokyo Disney Resort by train, please get off at Maihama Station on the JR Keiyo & Musashino Lines.
舞浜駅前でチェックイン
Check in Near Maihama Station
於舞濱車站旁辦理住房手續
在舞滨车站前办理入住手续
마이하마역에서 체크인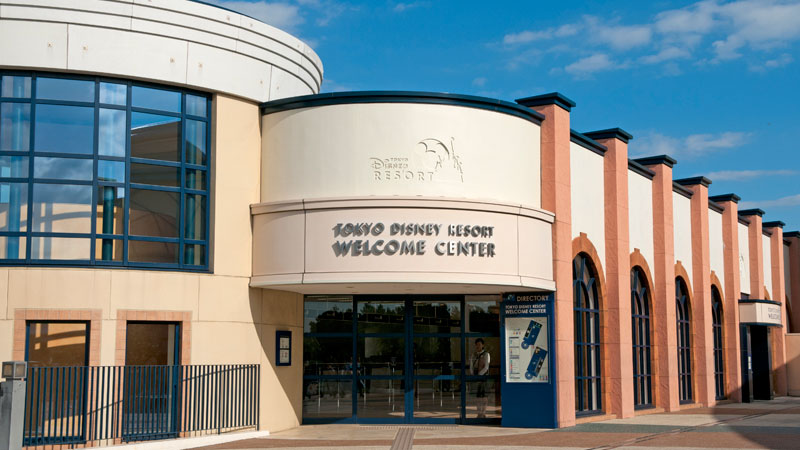 ご宿泊のゲストのみなさまは、舞浜駅前「東京ディズニーリゾート・ウェルカムセンター」で、プリチェックインや荷物のお預けが可能です。
Hotel Guests can complete pre-check-in procedures or leave their baggage at the Tokyo Disney Resort Welcome Center in front of Maihama Station.
住宿遊客可至舞濱車站旁的「東京迪士尼度假區迎賓中心」寄放行李、提前辦理住房手續。
住宿游客可在舞滨车站前的"东京迪士尼度假区迎宾中心"寄存行李并提前办理入住手续。
숙박 게스트 여러분은 마이하마역 앞 '도쿄디즈니리조트 웰컴센터'에서 프리체크인(Pre-check in) 및 짐을 맡기실 수 있습니다.
Maihama Station ⇔ Hotel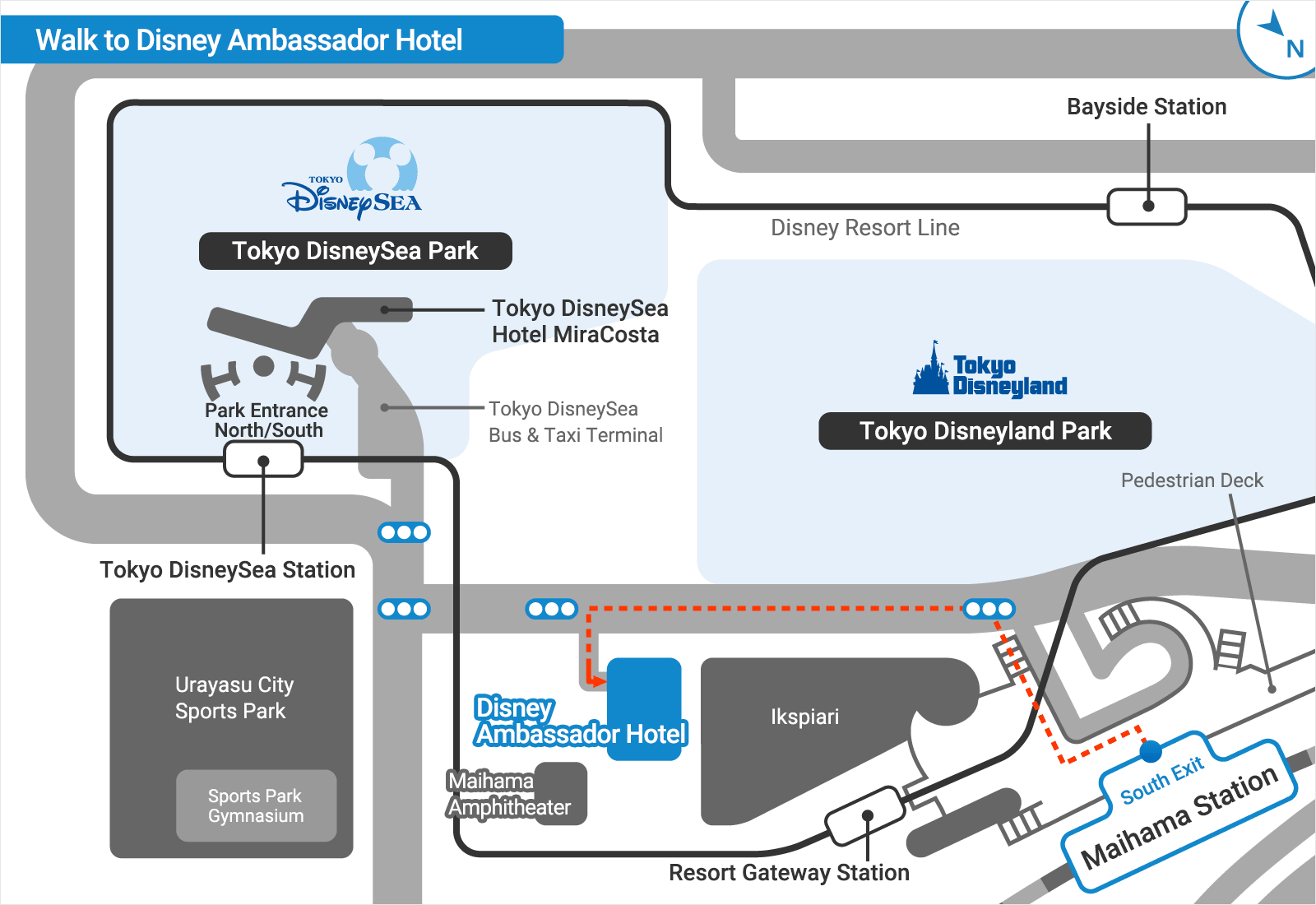 Exit JR Maihama Station South Exit, go down the stairs, and turn left at the rotary with the station to your back. Proceed straight with Ikspiari on your left. (About an 8-minute walk)
You can walk through Ikspiari during its business hours.