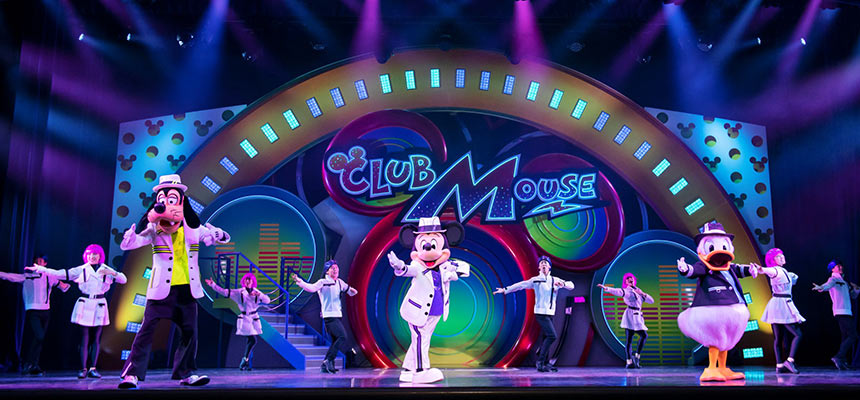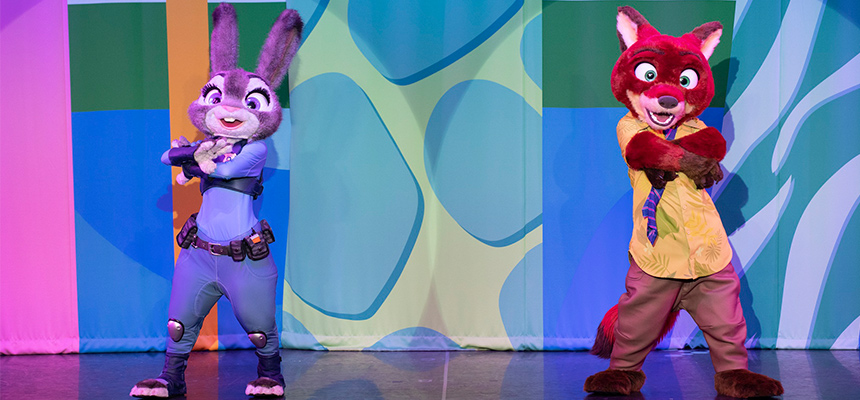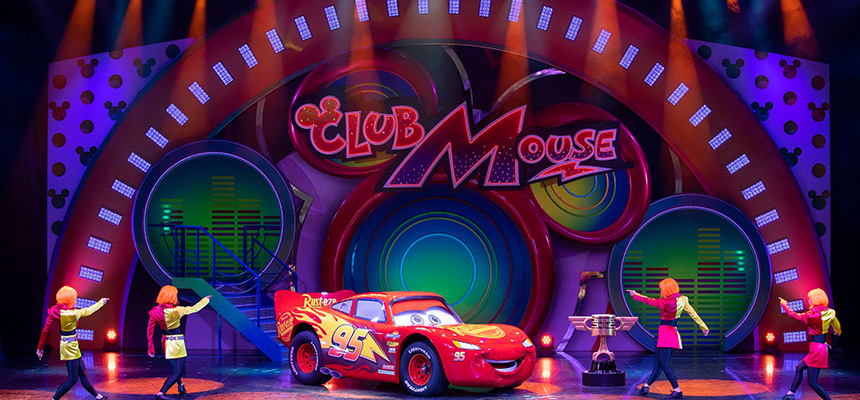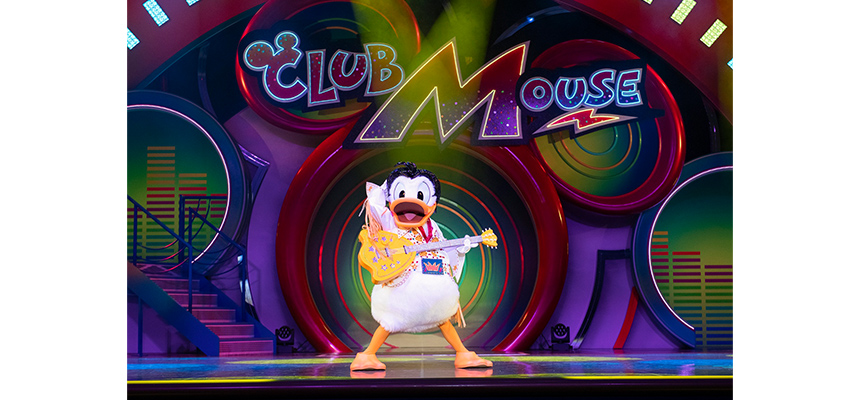 Entry Request required
Dynamic live entertainment program performed by Mickey Mouse and his Friends at a popular venue called "Club Mouse."
[Location / Time required]
Showbase / About 25 minutes
[Type]
Stage show, Outdoors
Presented by: Showbase (Presented by: Mitsui Fudosan Co., Ltd.)
An exciting show set at the popular "Club Mouse," where Mickey Mouse and his Friends give dynamic performances of hip-hop, Latin, pops, and other styles of entertainment.
About Entry Request
This entertainment program requires an Entry Request completed on the Tokyo Disney Resort App while inside the Park. You will be able to enter the venue if you have been assigned a time slot through the Entry Request.
- Depending on the result of your Entry Request, you may be assigned to view the show from the standing area.
(Seats or viewing areas cannot be specified when making an Entry Request.)
- If you do not have a smartphone, please contact a Cast Member at the venue.
Entering and Exiting the Theater
For everyone's safety and enjoyment, guests will be admitted to the theater by seating area.
Please check the admission time on the Entry Request results screen of the Tokyo Disney Resort App.

You may not be able to enter the theater once performance starts depending on circumstances.
When Viewing Shows and Parades
- When viewing performances, please remove large hats or other headwear.
- Children should not be lifted above adult head-level.

Map