Nighttime Parade "Tokyo Disneyland Electrical Parade Dreamlights"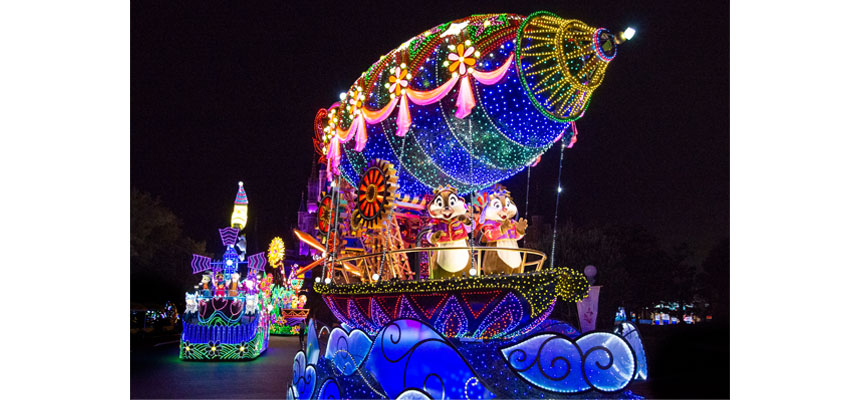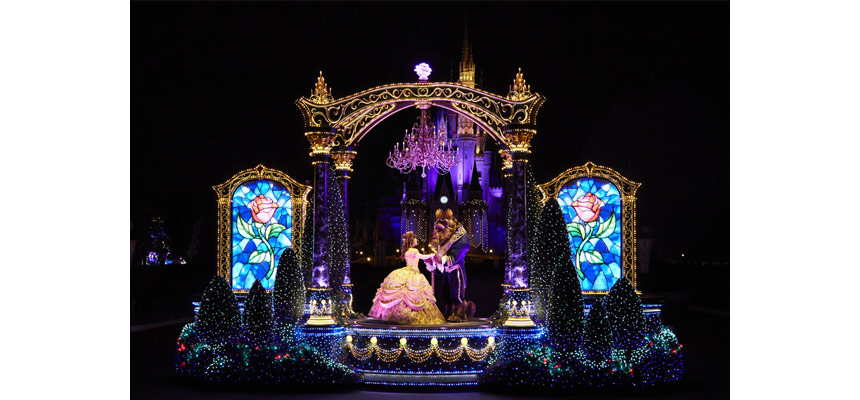 [Location]
Park-wide、Parade Route
[Type]
Parade、Outdoors
Presented by: Nihon Unisys, Ltd.
The Disney stars are literally sparkling in this nighttime parade of lights and music.
With Mickey and his pals, including characters from Aladdin, Toy Story and other Disney films, appearing on colorful floats, nighttime in the Park is even more fantasy-filled.
A mini parade presented only on rainy nights.
When "Tokyo Disneyland Electrical Parade Dreamlights" is canceled due to rain, the mini parade "Nightfall Glow" will be presented instead.

Minnie Mouse, Daisy Duck and their Disney Friends want to have a lovely time, especially when it rains! They appear in this shimmering interlude of lights aboard a float that glows in a rainbow of colors to light up the Park on a rainy night. The parade starts in Toontown, proceeds around the Plaza and through Westernland, and exits through Fantasyland.

- The performance may be canceled due to strong winds or other weather conditions. Please contact a Cast Member on your day of visit for the latest information.
When Viewing Shows and Parades
Information
Duration
About 45 minutes
Map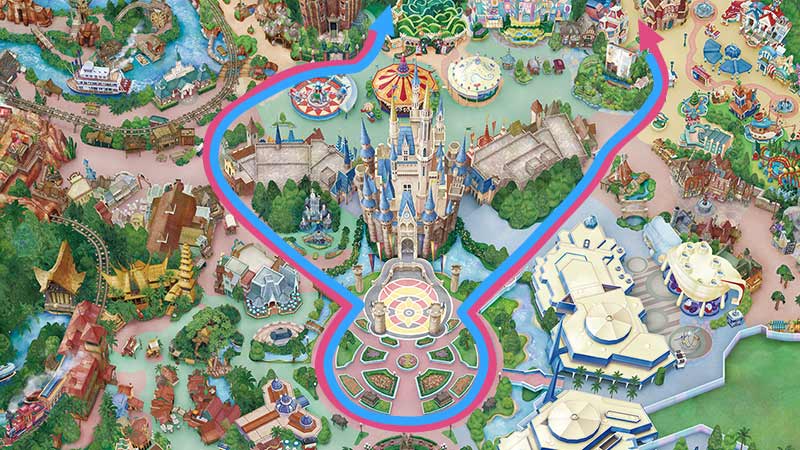 Pink Parade Route
Tokyo Disneyland Electrical Parade Dreamlights

Blue Parade Route
Nightfall Glow
- All photos are concept images.