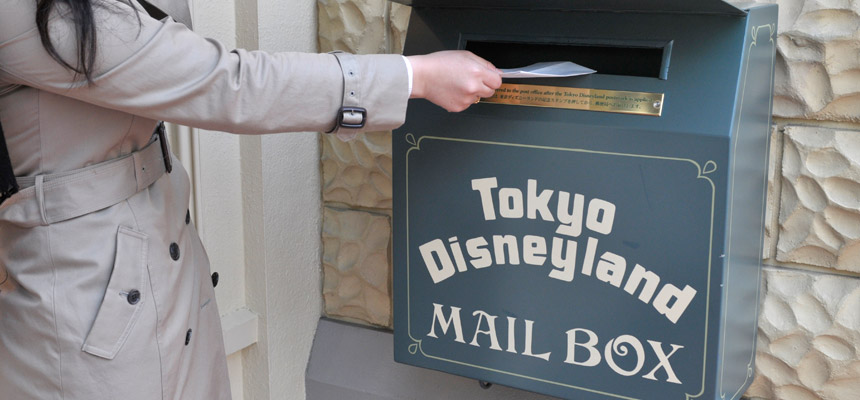 Mailboxes are located in World Bazaar and 10 different areas within Tokyo Disneyland. Letters and postcards placed in these mailboxes will be imprinted with a special Tokyo Disneyland design and delivered to the post office.
Information
Mailbox locations
World Bazaar (four locations)
Adventureland
Westernland
Fantasyland (two locations)
Tomorrowland (two locations)
Stamps are available at shops near the mailboxes. Mail imprinted with the Tokyo Disneyland design may require more time than regular mail. Thank you for your understanding.