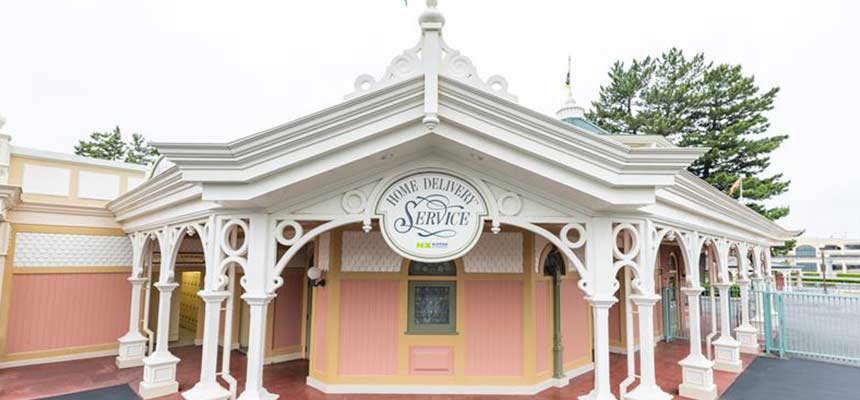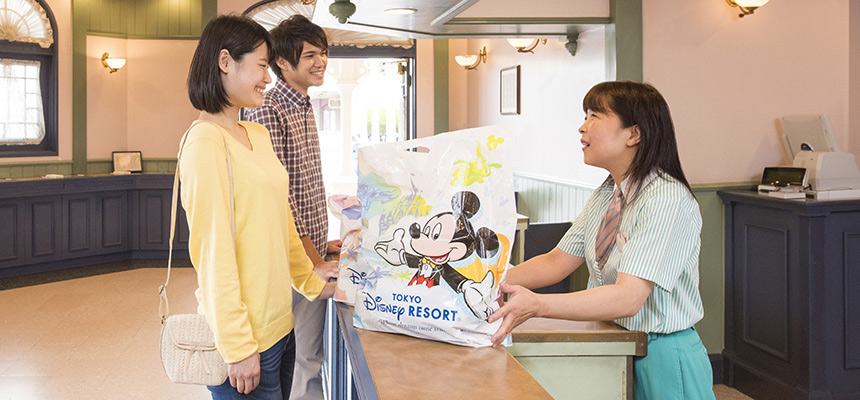 Hosted by: Nippon Express Co., Ltd.
Items purchased in the Park (with some exceptions) may be shipped for a fee. Chocolates can be delivered by refrigerated truck. Cash-on-delivery is not an accepted form of payment.

Information
Please check at the Home Delivery Service center for details on overseas shipping (not available for all destinations).

The following shops also provide delivery service upon request at the cashier.

The Home Store (World Bazaar)
Gag Factory / Toontown Five and Dime (Toontown)
Depending on the shipping method, some items may need to be shipped from the Home Delivery Service center.

Merchandise that has been opened, glass products, and certain other merchandise cannot be shipped. For details, please see a Cast Member at the Home Delivery Service counter.

It may not be possible to ship items to certain countries.

Non-deliverable Merchandise
1) Pre-paid cards (telephone cards, etc.), Passport tickets, Tokyo Disney Resort Gift Cards
2) Original merchandise
3) Original glassware
4) Limited-edition watches, limited-edition figurines and other
limited-edition or unique items
5) Some sweets and foodstuffs that have ""Home delivery not available for this item"" written on the back or side
6) Partially-eaten sweets
7) Popcorn, churrros and other drinks and foodstuffs that are sold to be consumed within the Park
8) Pressed coins
9) Empty cookie tins
10) Glow sticks
11) Balloons
For further details, please contact a Cast Member.
Map