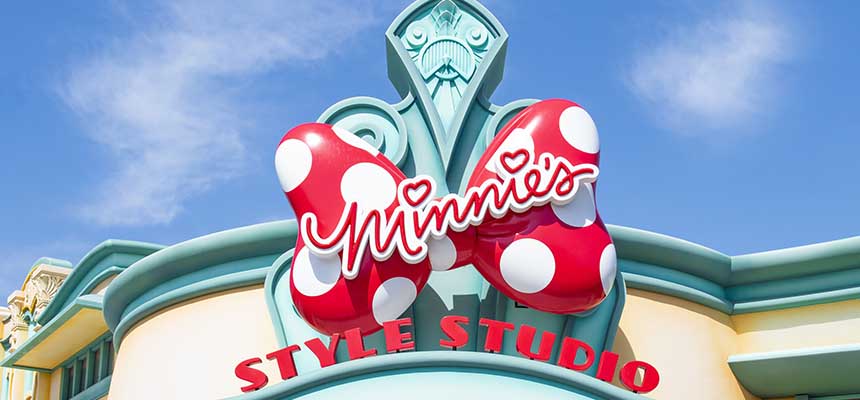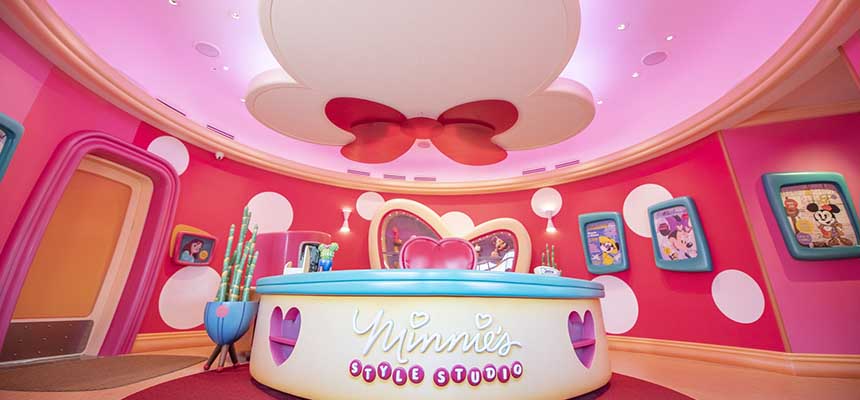 Disney Characters: Minnie Mouse
Minnie Mouse, as a fashion designer, will greet guests wearing her latest design. Visit her office and pass through the workroom, then enter the photo studio for a photo with Minnie!
Information
| | |
| --- | --- |
| Area | Fantasyland |
| Type | Presented even on rainy days |
Map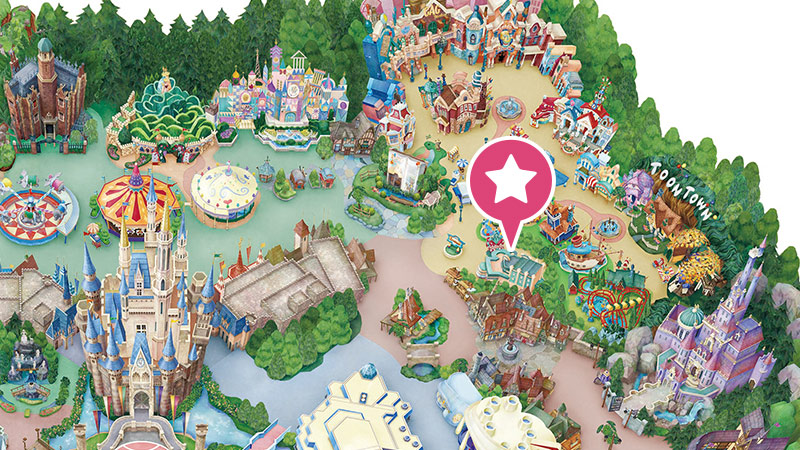 お手持ちのカメラでの撮影は、1グループにつき1枚です。
屋外・屋内問わずキャラクターグリーティングにおける写真撮影については、キャストの案内に従ってください。
撮影は、天候・その他の理由により、中止になる可能性があります。
現在、フォトグラファーによる撮影は行っておりません。
Please limit the photo-taking to one shot per party when using your own camera.
Please follow the instructions of the Cast Members during photo shoots for Disney Character Greetings, regardless of whether the venue is indoors or outdoors.
Depending on the weather and other circumstances, photo-taking may be suspended.
Currently, professional photographers are not available to take pictures.
每組遊客僅限以 1 台自備相機與迪士尼明星合照 1 次。
於迪士尼明星迎賓會拍攝照片時,不論舉辦場所是在戶外或室內,皆請遵從演藝人員的指示。
拍照體驗有可能依天候等因素而取消。
攝影師的拍照服務現無實施。
使用自己携带的相机拍照时,每组游客限拍摄一张照片。
在迪士尼明星迎宾会拍照时,无论室外还是室内,都请听从演艺人员的指挥。
可能会因天气等原因而临时取消拍照。
目前不提供专业摄影师拍照服务。
소지하신 카메라로 사진 촬영을 하실 경우, 한 그룹당 1장만 촬영하실 수 있습니다.
실외, 실내 상관없이 캐릭터 그리팅에서의 사진 촬영은 디즈니 도우미의 안내에 따라 주십시오.
촬영은 날씨, 그 밖의 이유로 인해 중지될 가능성이 있습니다.
현재 포토그래퍼는 촬영을 실시하지 않습니다.