Enjoy the Parks with an Overnight Stay: Guide for First-time Visitors (Before Reserving a Hotel)
Steps for Enjoying Your Disney Stay Even More
Step 1: Find a Guest Room That Matches Your Needs
Regarding the difference between the Standard Floor and the Ambassador Floor
Disney Ambassador Hotel offers two categories of floor: Standard Floor and Ambassador Floor.
Standard Floor
Enjoy staying in fun-filled guest rooms that can only be found at the Disney Ambassador Hotel, such as the Standard Rooms or Superior Rooms decorated with Disney Character motifs, or special rooms themed to Donald Duck, Stitch, or Chip 'n Dale.
Ambassador Floor
The Ambassador Floor room and suites include the Mickey Mouse Room and Minnie Mouse Room, and are located on the uppermost sixth floor of the hotel. These rooms are designed for a more luxurious stay and come with breakfast, check-in and checkout at the exclusive Ambassador Lounge, and beverage services.
Close
What are the attractive features of the Disney Character-themed guest rooms?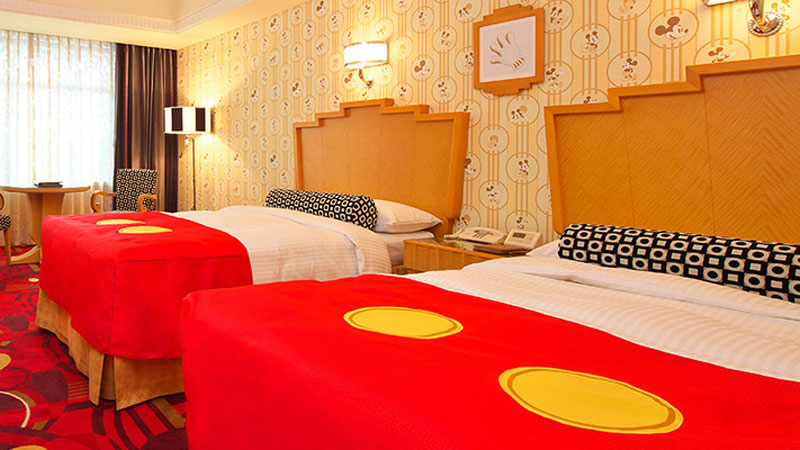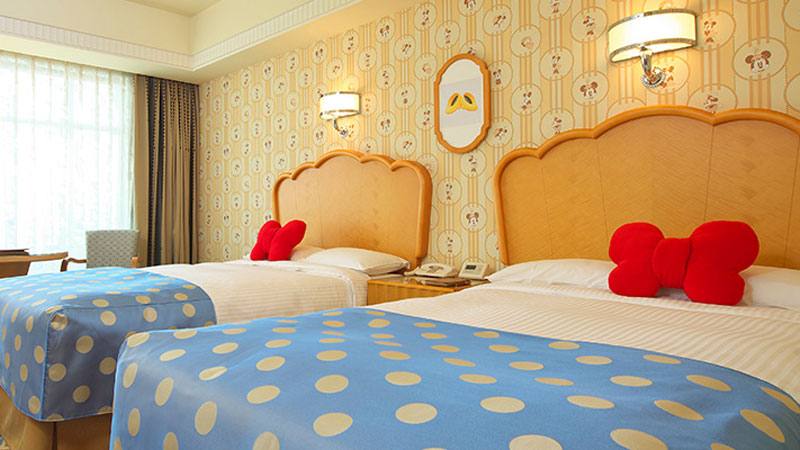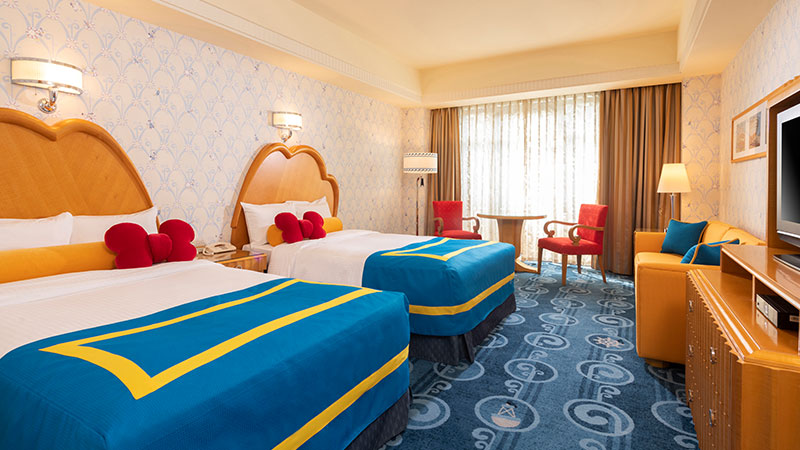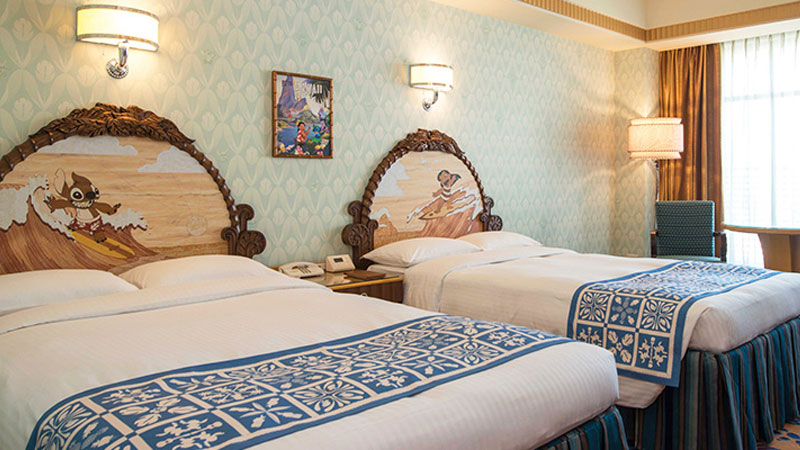 One of the features of Disney Ambassador Hotel is its wide range of rooms themed to the Disney Characters, including Mickey Mouse, Minnie Mouse, Donald Duck, Stitch, and Chip 'n Dale.

Disney Character motifs are found all throughout the rooms, from the bed throws to the carpet. The room amenities come with a pouch featuring an original design.
Close
Step 2: Find the Best Reservation Method for You
Reserve a Room Only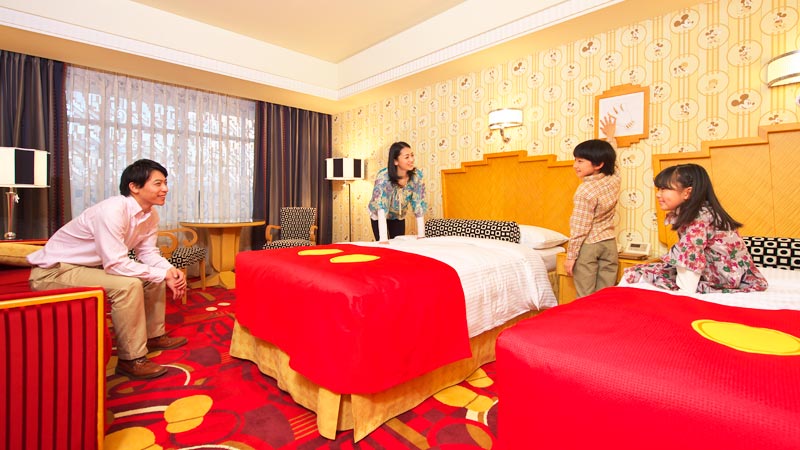 This method is for reserving only the room at the hotel where you wish to stay.
Reservation via the Online Reservations & Tickets Website
You can check the procedures for reserving a hotel online. You can also make an upgrade when booking your room, or after completing your booking.
Close
"Special Park Experience"Reserve a Vacation Package
Tokyo Disney Resort Vacation Packages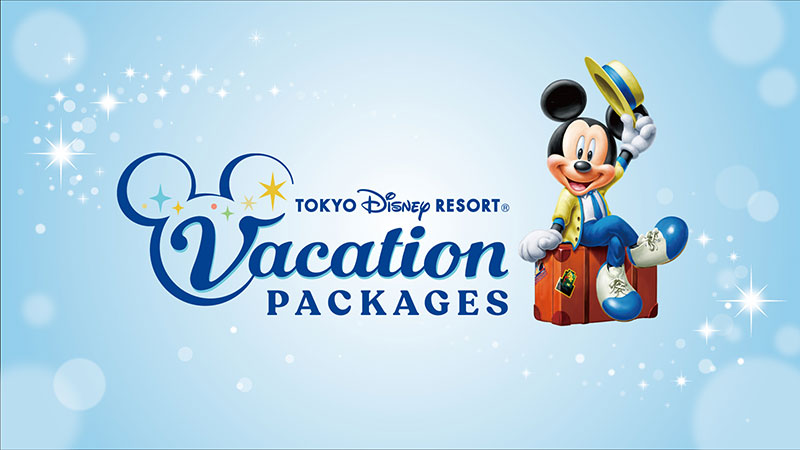 These are packaged plans that include Park tickets and a hotel reservation, as well as other benefits available only at Tokyo Disney Resort. A variety of packages are available to suit the period and purpose of your visit. These packages are recommended for Guests who wish to enjoy the world of Disney dreams to the fullest during their stay at Tokyo Disney Resort.
Step 3: Make a Reservation
To reserve a Disney Hotel or a Vacation Package through the Tokyo Disney Resort Online Reservations & Tickets website, you will need to login with a Disney account. If you do not have an account, we recommend that you register in advance.
If you purchased Park tickets through the Tokyo Disney Resort Online Reservations & Tickets website, you can use that same account to reserve a hotel.
Once you have finished reserving your hotel,
start preparing for your visit to the Parks.