Mickey & Friends' Greeting Trails (Mickey Mouse)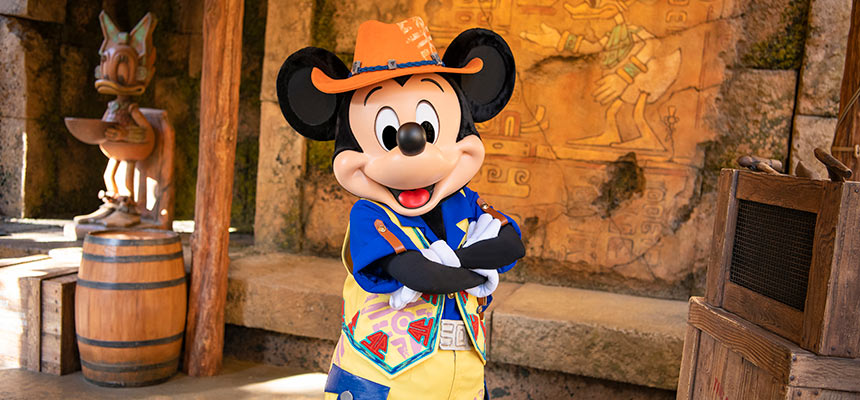 [Participating Disney Characters]
Mickey Mouse
Minnie Mouse and her pals are studying the ruins of an ancient civilization, plants, and insects of the jungle in Lost River Delta. Go through the jungle and take a keepsake photo with one of the Disney Friends!
Map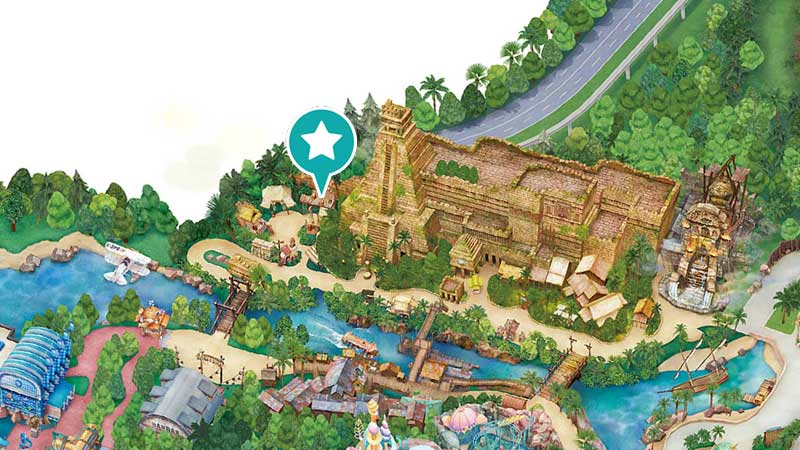 ・ Guests are required to wear masks in general (optional for children who have not yet entered elementary school).
・ Please limit the photo-taking to one shot per party when using your own camera.
- Please follow the instructions of the Cast Members during photo shoots for Disney Character Greetings, regardless of whether the venue is indoors or outdoors.
・ Depending on the weather and other circumstances, photo-taking may be suspended.
・ Currently, professional photographers are not available to take pictures.