¡Saludos Amigos! Greeting Dock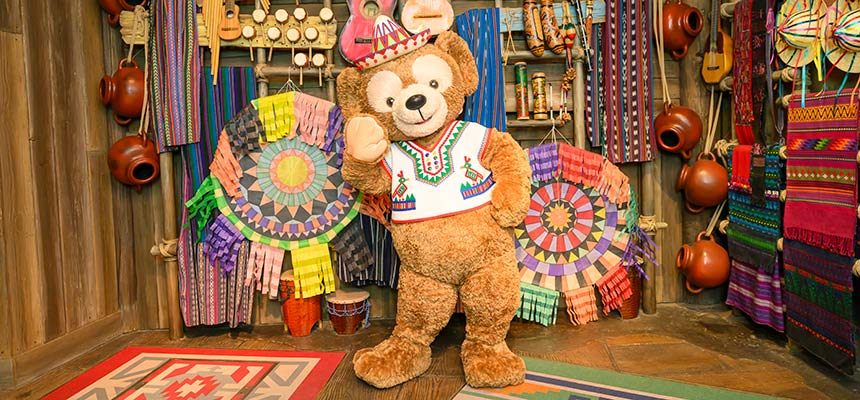 From January 10 through July 21, 2023, Duffy will be appearing at a different location.
In a lively corner of this port town full of vibrant Latin music and stalls selling fruit, instruments, and more, take a keepsake photo with Duffy dressed in colorful Latin American apparel!
Temporary Closure of Park Facilities:2023/1/10 - 2023/7/21
Information
| | |
| --- | --- |
| Area | Lost River Delta |
| Type | Presented even on rainy days |
Map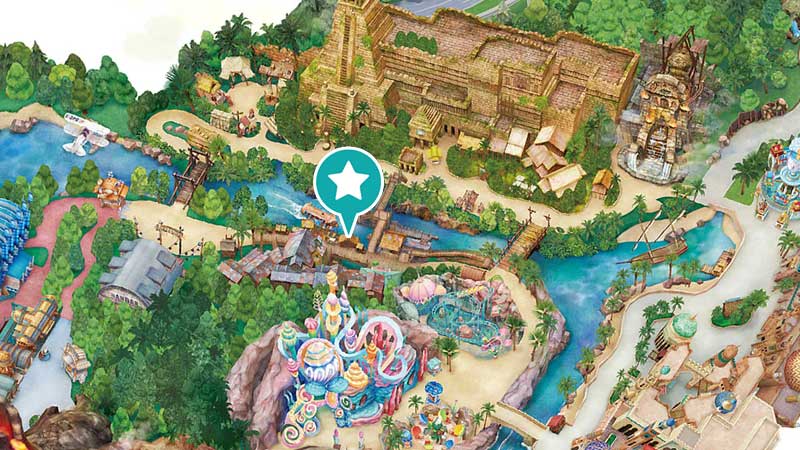 お手持ちのカメラでの撮影は、1グループにつき1枚です。
撮影は、天候・その他の理由により、中止になる可能性があります。
現在、フォトグラファーによる撮影は行っておりません。
Please limit the photo-taking to one shot per party when using your own camera.
Depending on the weather and other circumstances, photo-taking may be suspended.
Currently, professional photographers are not available to take pictures.
每組遊客僅限以 1 台自備相機與迪士尼明星合照 1 次。
拍照體驗有可能依天候等因素而取消。
攝影師的拍照服務現無實施。
使用自己携带的相机拍照时,每组游客限拍摄一张照片。
可能会因天气等原因而临时取消拍照。
目前不提供专业摄影师拍照服务。
소지하신 카메라로 사진 촬영을 하실 경우, 한 그룹당 1장만 촬영하실 수 있습니다.
촬영은 날씨, 그 밖의 이유로 인해 중지될 가능성이 있습니다.
현재 포토그래퍼는 촬영을 실시하지 않습니다.