¡Saludos Amigos! Greeting Dock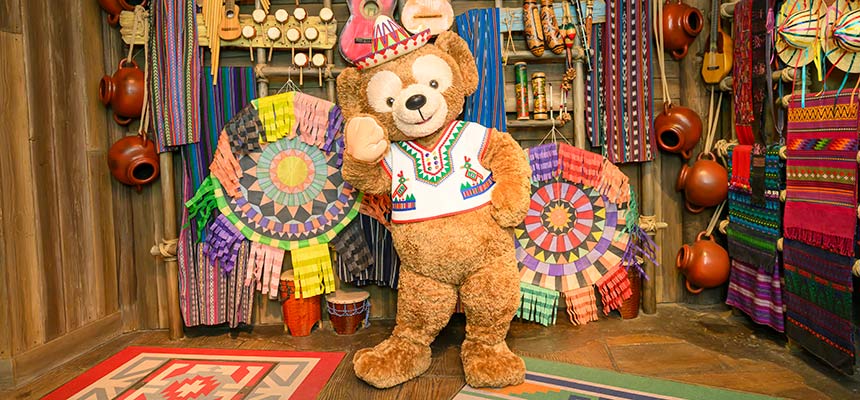 [Participating Disney Characters]
Duffy
In a lively corner of this port town full of vibrant Latin music and stalls selling fruit, instruments, and more, take a keepsake photo with Duffy dressed in colorful Latin American apparel!
Map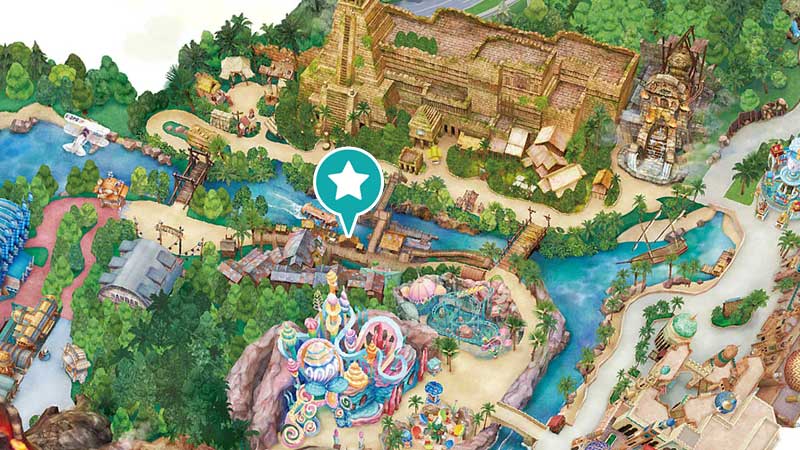 - Please always wear a mask, including when you take pictures.
- To maintain an adequate distance from other parties, please follow the instructions of the Cast Members.
- Please refrain from making physical contact (high fives, hugs, autographs, etc.) or speaking in a loud voice.
- Please limit the photo-taking to one shot per party when using your own camera.
- Depending on the weather and other circumstances, photo-taking may be suspended.
- Currently, professional photographers are not available to take pictures.