There are some changes to our operations and services.
Please
read this
before using the facilities.
Oceano
Mediterranean Cuisine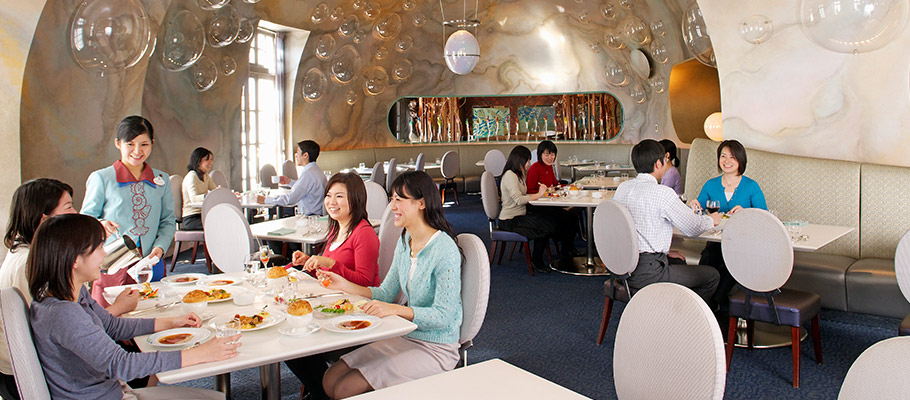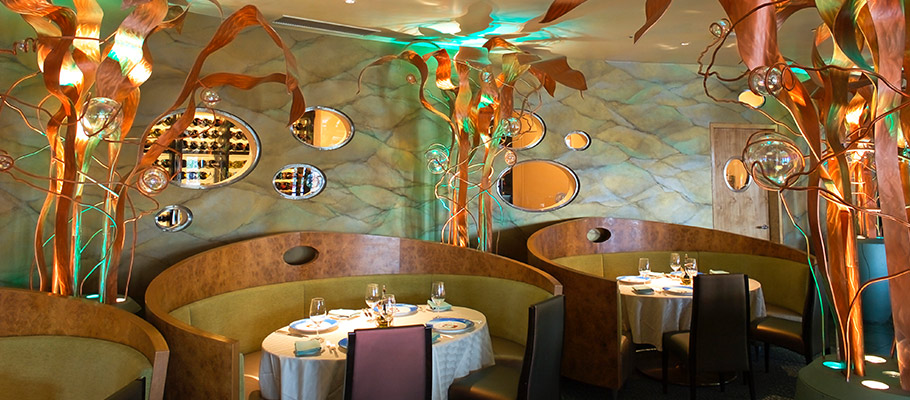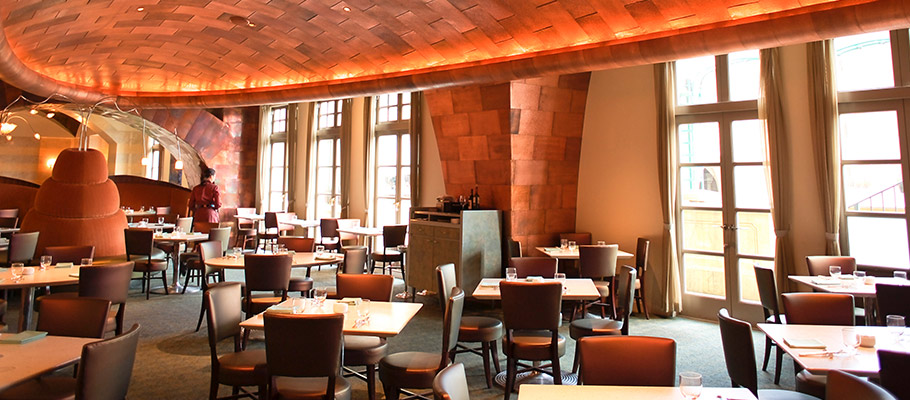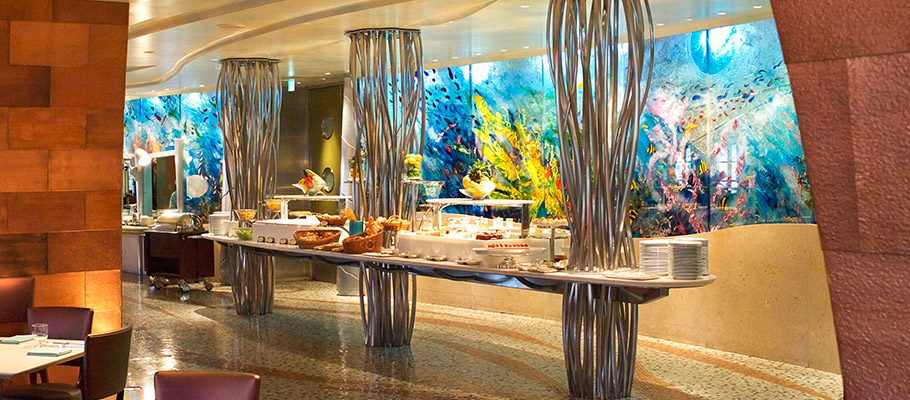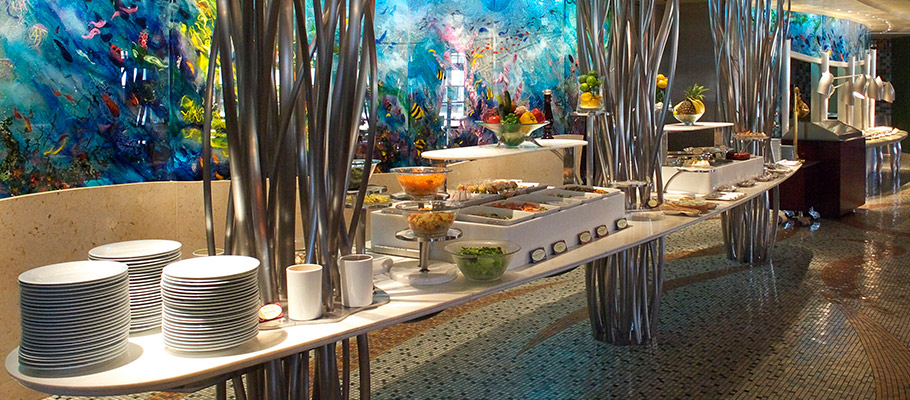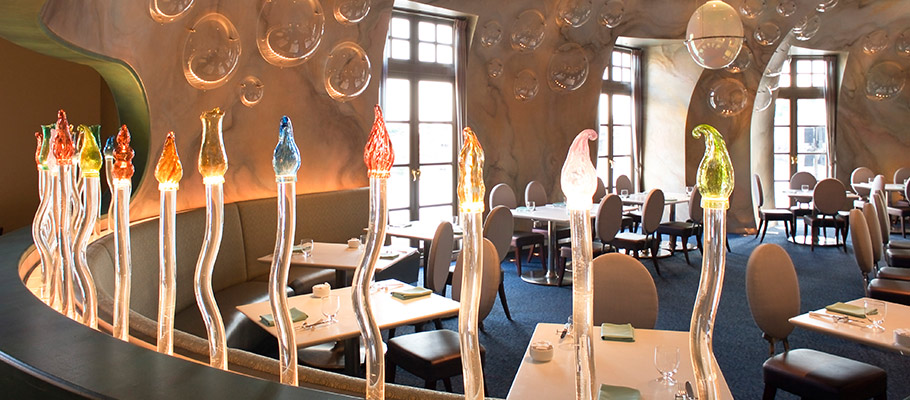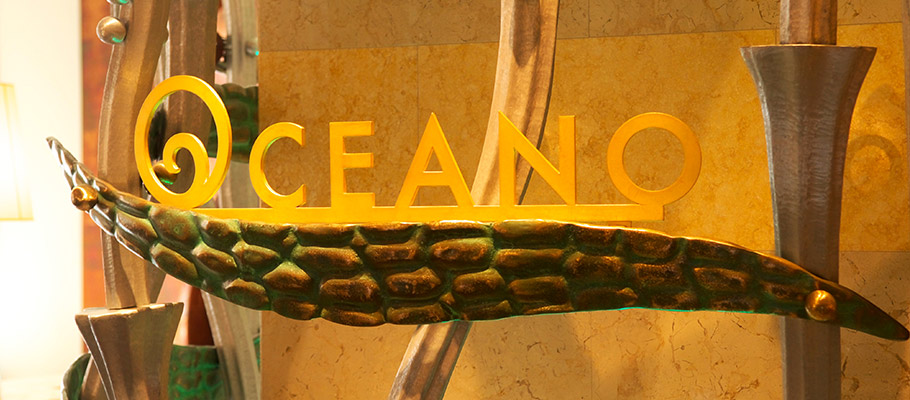 プライオリティ・シーティング対応
海の世界をモチーフにした店内でブッフェとコース料理をお楽しみください。
[ゲストサービス]
お子様メニューあり、低アレルゲンメニューあり
[予算]
ブレックファスト:3,400円~、ランチ・ディナー共通ブッフェ:6,300円~、ディナーコース:12,500円~
予算は目安です。時期により変更になる場合があります。
Priority Seating
Enjoy a buffet or a full-course meal in an ocean-inspired setting.
[Guest Services]
Children's Menus available, Special Dietary Menus available
[budget]
Breakfast: From 3,400 yen, Lunch & Dinner buffet: From 6,300 yen, Dinner course: From 12,500 yen
Budget amounts are for reference only. Prices may change depending on the season.
適用優先入席
以海洋世界作為裝潢主題,供應繽紛多樣的吃到飽自助餐,色香味俱全的精緻全餐。
【服務特色】
有兒童餐,有低敏餐點
【價位】
早餐:3,400 日圓以上,午餐,晚餐吃到飽自助餐:6,300 日圓以上,晚餐全餐:12,500 日圓以上
提供优先入座服务
以海洋世界为主题,提供自助餐和套餐。
[特殊服务]
供应儿童餐,供应低敏餐
[人均价格]
早餐:3,400日元以上,午餐,晚餐自助餐:6,300日元以上,晚餐套餐:12,500日元以上
좌석 우선안내권
바다의 세계를 모티브로 꾸며진 레스토랑에서 뷔페와 코스 요리를 즐겨 보시기 바랍니다.
[게스트 서비스]
어린이 메뉴, 저알레르겐 메뉴
[예산]
조식: 3,400엔~, 중식, 석식뷔페: 6,300엔~, 석식(코스): 12,500엔~
예산은 참고 가격입니다. 시기에 따라 변경될 수 있습니다.
At this restaurant stretching along Mediterranean Harbor in Tokyo DisneySea, Guests can enjoy Mediterranean cuisine from the buffet or as a full-course meal. True to its name, Oceano offers three beautiful ocean-inspired dining areas featuring different designs such as shells and pearls. Guests can dine on delightful dishes in a unique setting themed to the sea. Breakfast is served in buffet style.
Menu content and prices are subject to change.
Other Information
Dining Capacity
286 seats (including a private room with 36 seats)

Reservations
This restaurant accepts advanced bookings (Priority Seating).

Accessibility
Guests may remain in their wheelchair while dining.
Hours
Lunch&Dinner
Guests may enjoy the restaurant for up to 120 minutes.
Map