There are some changes to our operations and services.
Please
read this
before using the facilities.
BellaVista Lounge
Lobby Lounge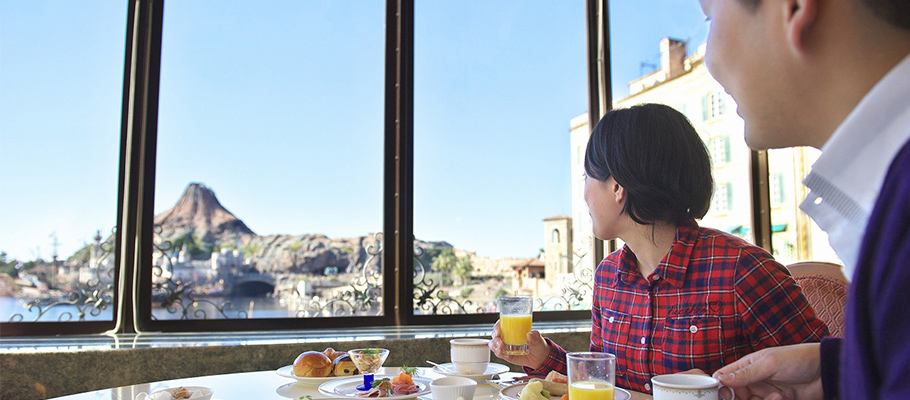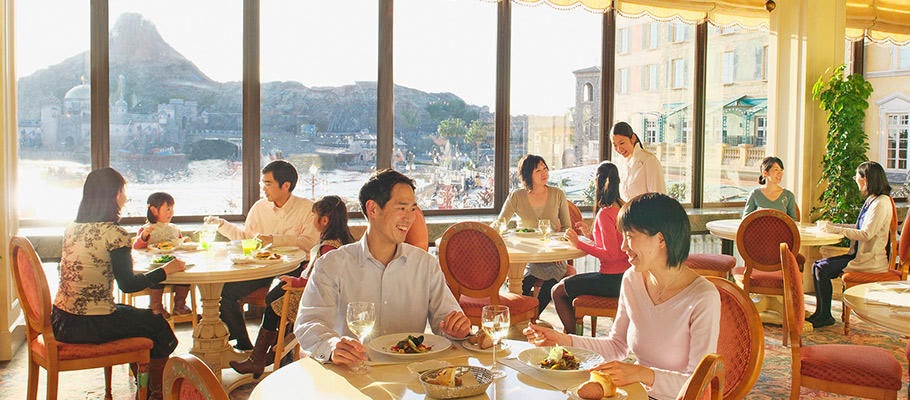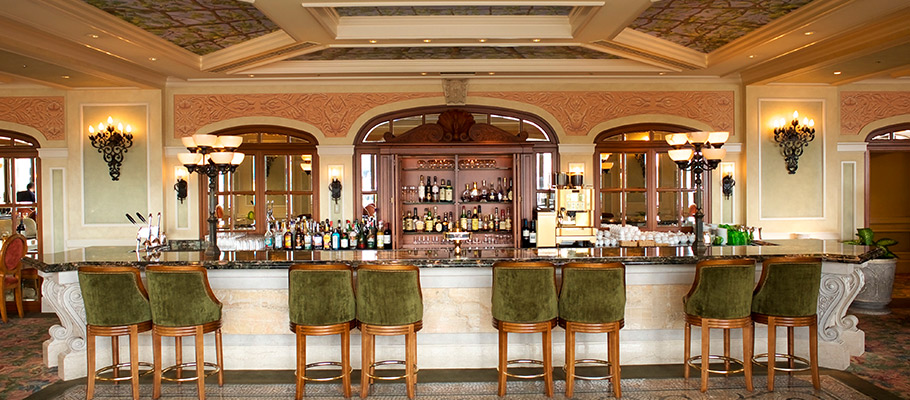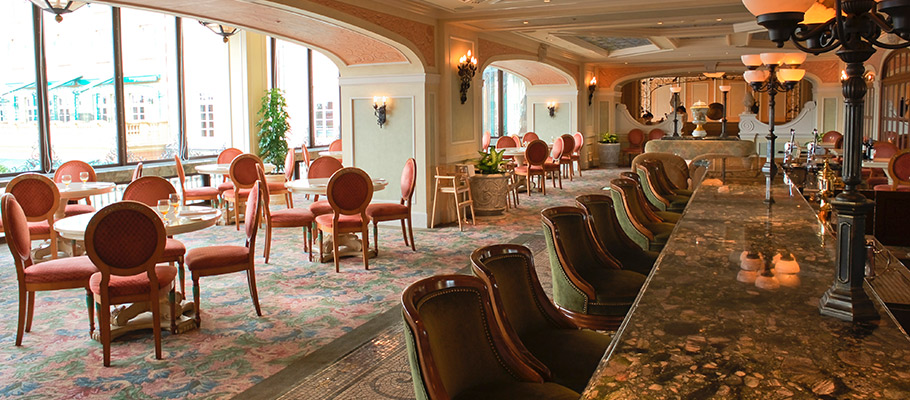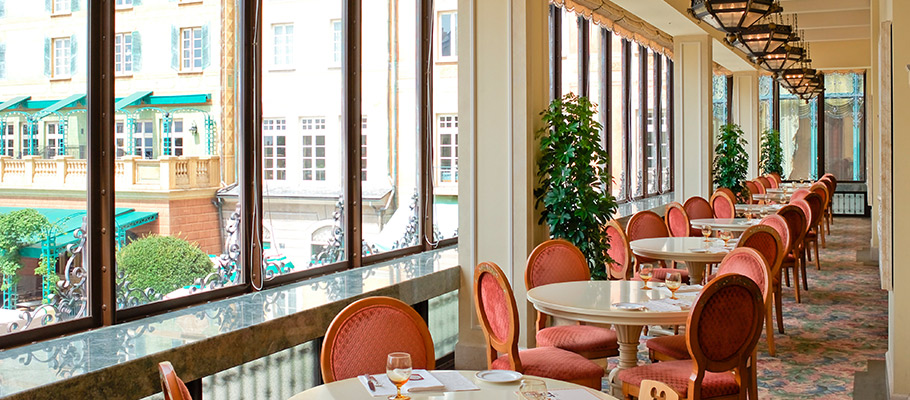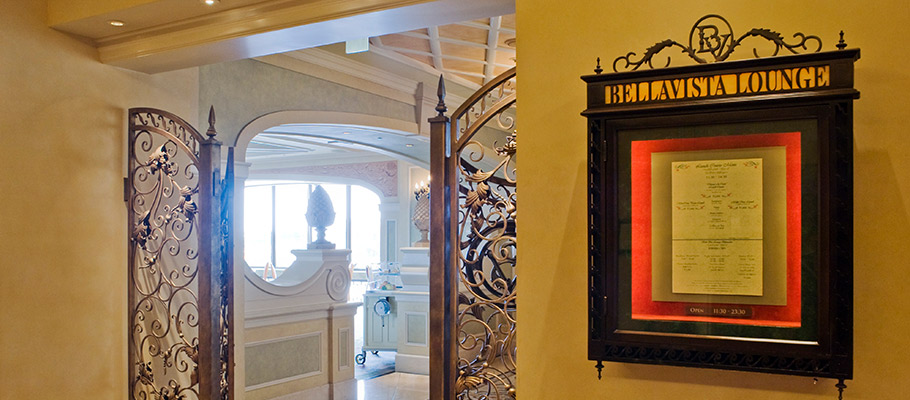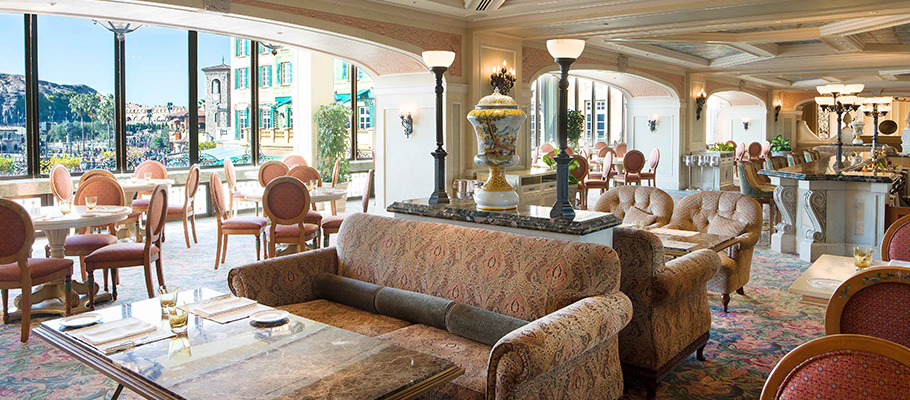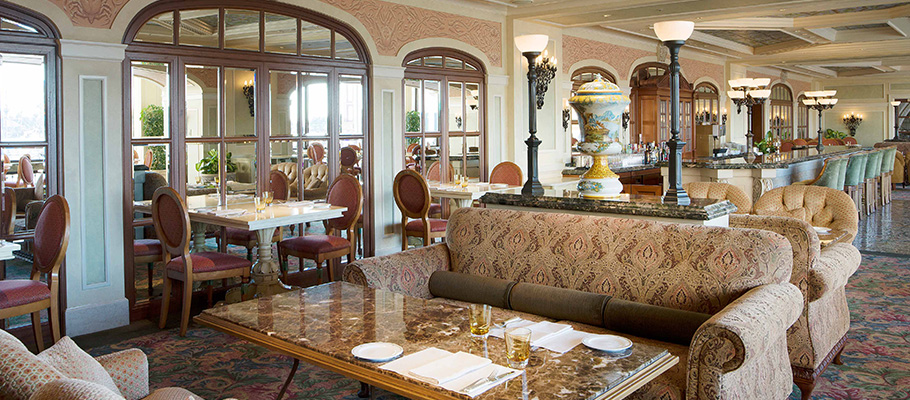 Priority Seating
Enjoy drinks and Italian dishes along with a fantastic view of Tokyo DisneySea.
[Guest Services]
Children's Menus available, Special Dietary Menus available
[budget]
Breakfast: From 3,000 yen, Lunch: From 4,500 yen, Dinner: From 13,000 yen
Budget amounts are for reference only. Prices may change depending on the season.
Meaning "beautiful view" in Italian, BellaVista Lounge affords Guests a fantastic view of the bustling port town of Mediterranean Harbor. Guests can enjoy drinks and Italian dishes in the graceful serenity of this well-appointed, sunny lounge. Breakfast is served in buffet style.
Other Information
Dining Capacity
98 seats (including 8 counter seats)

Reservations
This restaurant accepts advanced bookings (Priority Seating).

Accessibility
Guests may remain in their wheelchair while dining.
Advance reservations (Priority Seating) for lunch and dinner time are only accepted for full-course meals.
If you would like to dine during the light meals service hours, please go directly to the lounge. Advance reservations (Priority Seating) are not accepted for this dining time.
Menus and prices are subject to change.
Hours
Lunch&Dinner
Guests may enjoy the restaurant for up to 120 minutes.
Map