There are some changes to our operations and services.
Please
read this
before using the facilities.
BellaVista Lounge
Lobby Lounge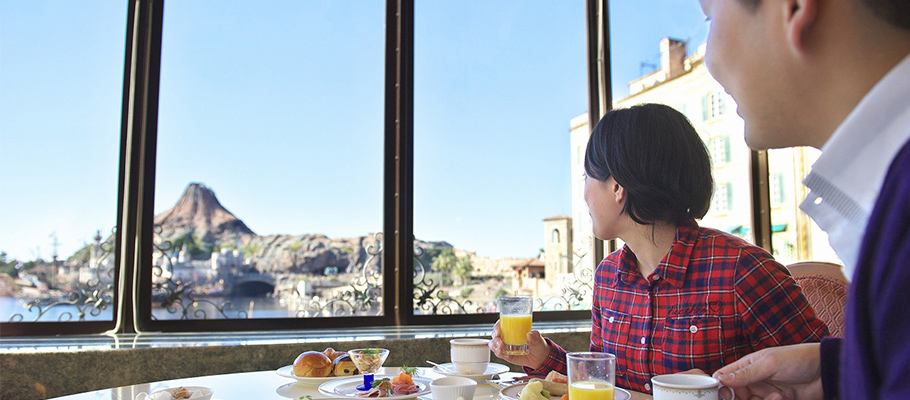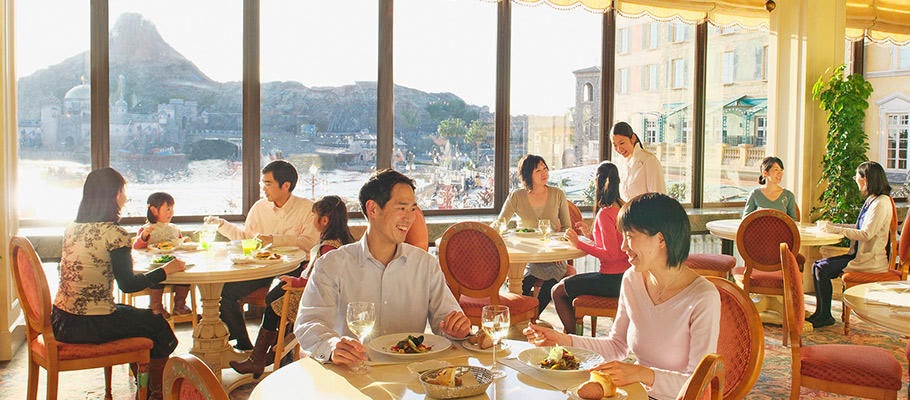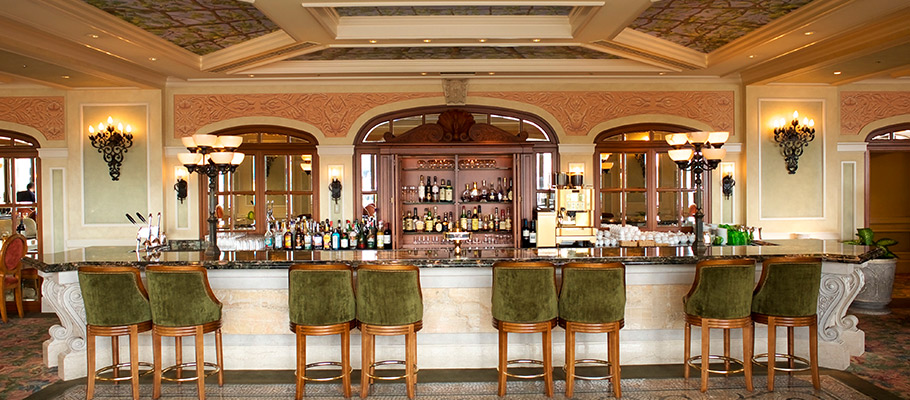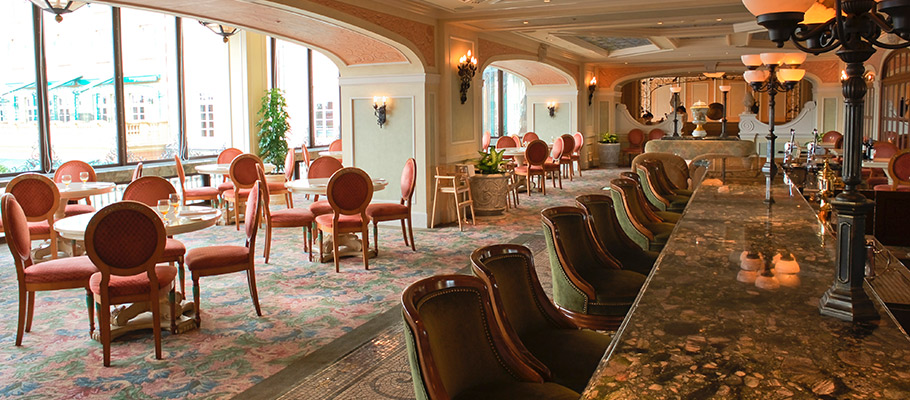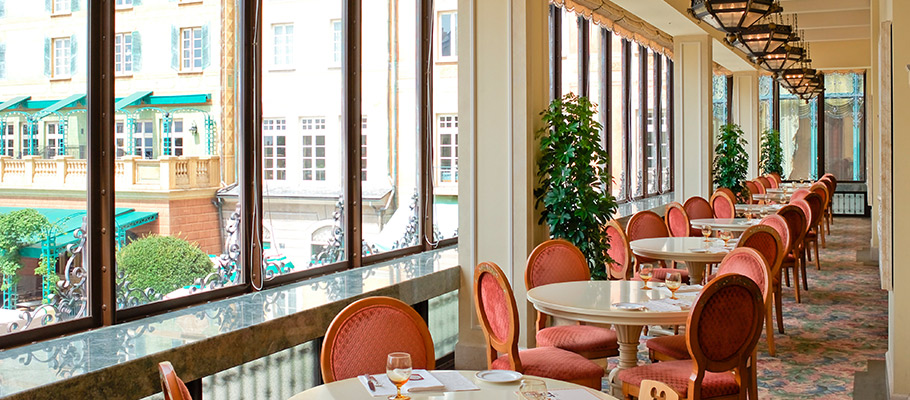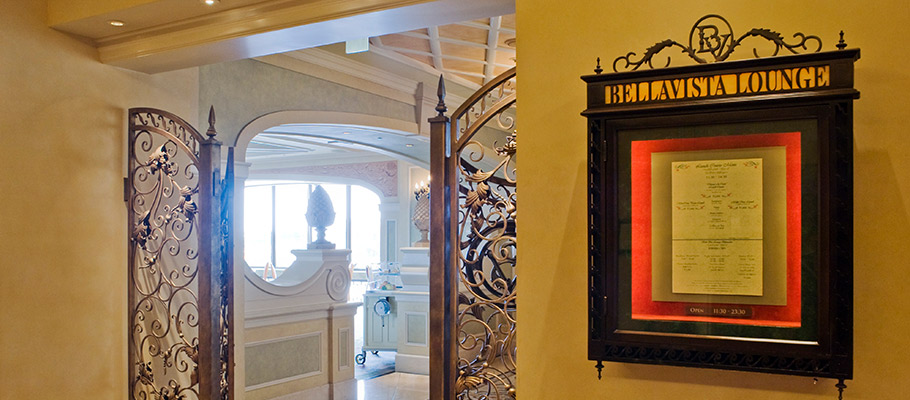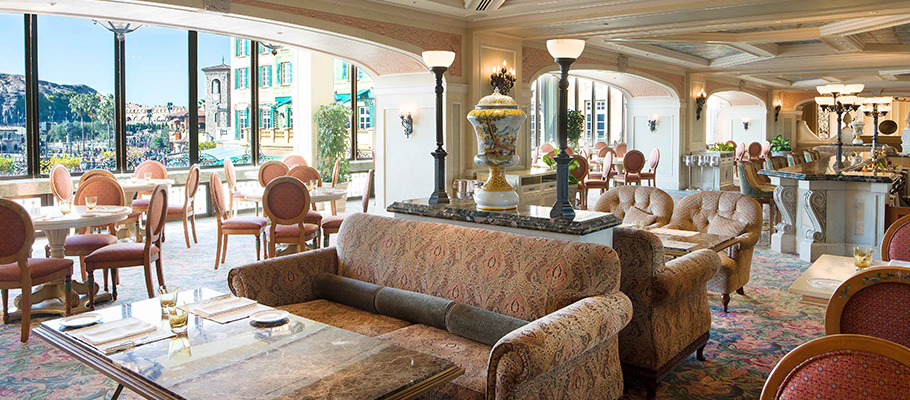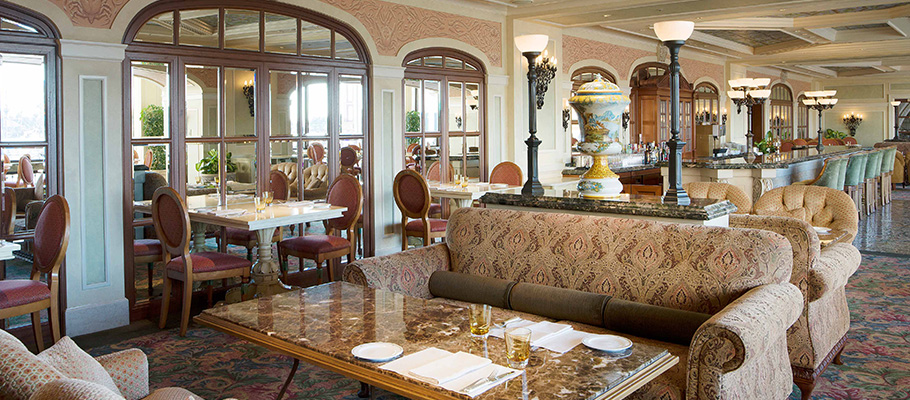 プライオリティ・シーティング対応
イタリア料理とお飲み物を東京ディズニーシーの景観とともにお楽しみください。
[ゲストサービス]
お子様メニューあり、低アレルゲンメニューあり
[予算]
ブレックファスト:3,200円~、ランチ:5,000円~、ディナー:13,500円~
予算は目安です。時期により変更になる場合があります。
Priority Seating
Enjoy drinks and Italian dishes along with a fantastic view of Tokyo DisneySea.
[Guest Services]
Children's Menus available, Special Dietary Menus available
[budget]
Breakfast: From 3,200 yen, Lunch: From 5,000 yen, Dinner: From 13,500 yen
Budget amounts are for reference only. Prices may change depending on the season.
適用優先入席
一邊品嚐義式佳餚,飲品,一邊眺望風光明媚的地中海港灣,享受無限愜意的一刻。
【服務特色】
有兒童餐,有低敏餐點
【價位】
早餐:3,200 日圓以上,午餐:5,000 日圓以上,晚餐:13,500 日圓以上
提供优先入座服务
一边欣赏东京迪士尼海洋的风景,一边享用意大利的美味佳肴和饮品。
[特殊服务]
供应儿童餐,供应低敏餐
[人均价格]
早餐:3,200日元以上,午餐:5,000日元以上,晚餐:13,500日元以上
좌석 우선안내권
이탈리아 요리와 음료를 도쿄디즈니씨의 풍경과 함께 즐겨 보세요.
[게스트 서비스]
어린이 메뉴, 저알레르겐 메뉴
[예산]
조식: 3,200엔~, 중식: 5,000엔~, 석식: 13,500엔~
예산은 참고 가격입니다. 시기에 따라 변경될 수 있습니다.
Meaning "beautiful view" in Italian, BellaVista Lounge affords Guests a fantastic view of the bustling port town of Mediterranean Harbor. Guests can enjoy drinks and Italian dishes in the graceful serenity of this well-appointed, sunny lounge. Breakfast is served in buffet style.
Other Information
Dining Capacity
98 seats (including 8 counter seats)

Reservations
This restaurant accepts advanced bookings (Priority Seating).

Accessibility
Guests may remain in their wheelchair while dining.
Advance reservations (Priority Seating) for lunch and dinner time are only accepted for full-course meals.
If you would like to dine during the light meals service hours, please go directly to the lounge. Advance reservations (Priority Seating) are not accepted for this dining time.
Menus and prices are subject to change.
Hours
Lunch&Dinner
Guests may enjoy the restaurant for up to 120 minutes.
Map