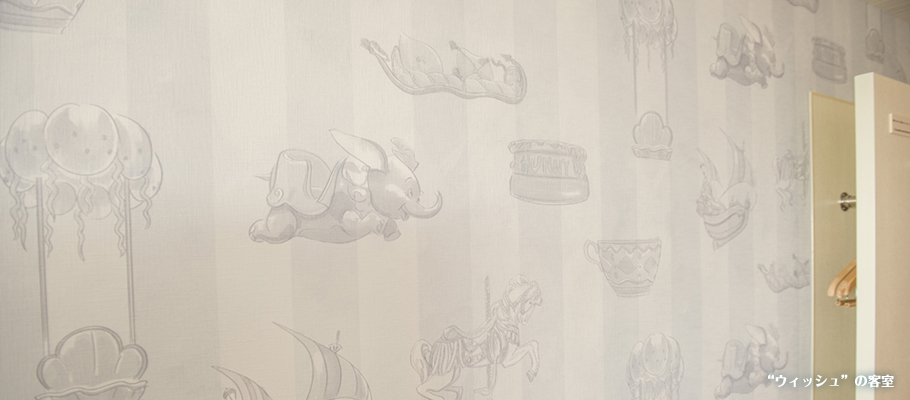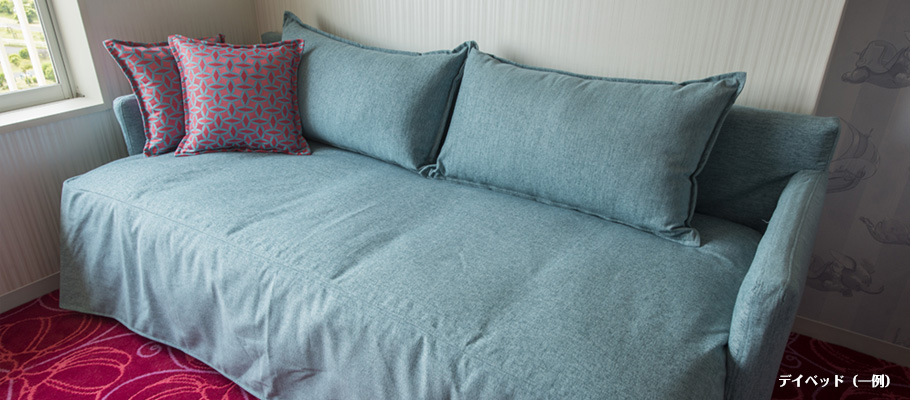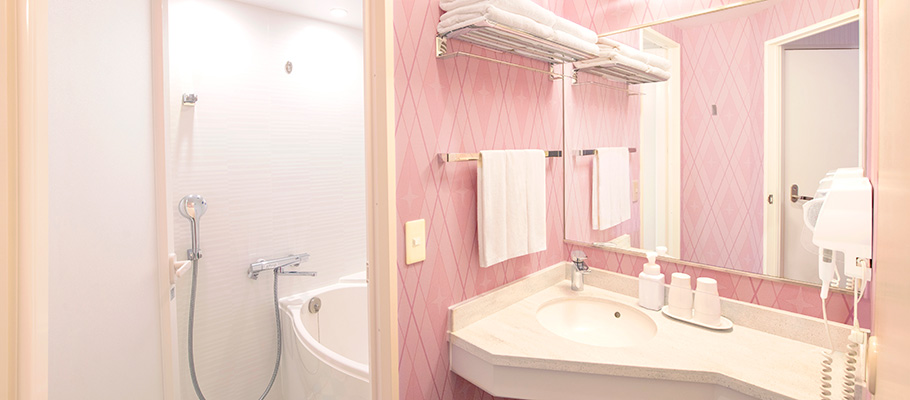 Equipped with four beds, these standard rooms are ideal for families and groups.
- All guest rooms are non-smoking.
- The images shown are an example of the room type.
Capacity:

4 persons

Bed type:

2 regular beds, 2 daybeds

Room area:

29 m²
Layout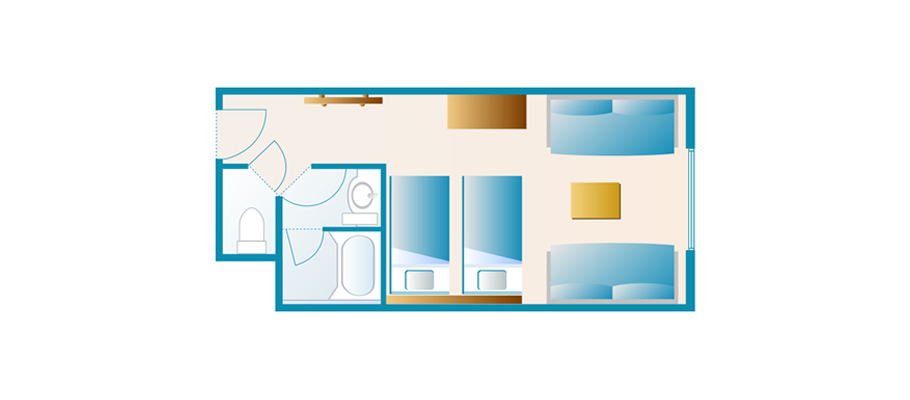 Amenities / Facilities
Amenities

Toothbrush
Hairbrush
Room slippers
Amenity kit (cotton swabs, cotton balls, hair elastic)
Razor (available at the Front Desk)
Cosmetic set (face wash, cleansing oil, lotion, milky lotion: available at the Front Desk)
Body Sponge

Facilities

TV (general broadcast stations, Disney Channel)
Towels
Hand soap
Hair dryer
Pajamas (for adults)
Toilet with bidet
Safe deposit box
Refrigerator
Shampoo (in dispenser)
Conditioner (in dispenser)
Body wash (in dispenser)
Electric kettle
Complimentary tea

Amenities for children

<Available in the room>

<Available on request>

Children's pajamas
Diaper bag
Children's slippers
Children's toothbrush

<Available by reservation>

Bed-wetting pad
Toddler toilet seat
Crib for infants (under 18 months)

Internet

Free Internet connection for Wi-Fi compatible devices
お子様用パジャマは下記のサイズがございます。
セパレートタイプ/2サイズ: Mサイズ(身長100~120cm)、Lサイズ(身長120~140cm)
大人用パジャマはワンピースタイプです。
無料のお茶は客室タイプによって提供数がことなります。
Children's pajamas are available in the following sizes:
M size (height 100-120cm), L size (height 120-140cm)
Adult pajamas come as a single nightshirt.
The amount of complimentary tea available in your room will depend on your guest room type.
兒童睡衣尺寸如下:
M尺寸(身高100-120cm),L尺寸(身高120-140cm)
成人睡衣為一件式。
茶包組的免費提供數量依房型而有所不同。
儿童睡衣尺码如下:
两件式/两种尺码: M码(身高100~120 cm)、L码(身高120~140 cm)
成人睡衣为连体式。
免费茶包的提供数量因客房类型而异。
어린이용 잠옷은 아래 사이즈가 준비되어 있습니다.
M 사이즈 (신장 100 ~ 120cm) L 사이즈 (신장 120 ~ 140cm)
어른용 잠옷은 원피스 타입입니다.
무료 차는 객실 타입에 따라 제공 수량이 다릅니다.