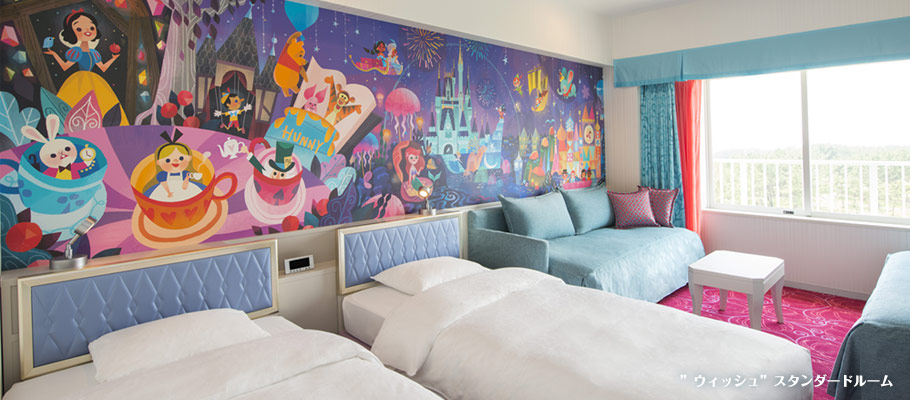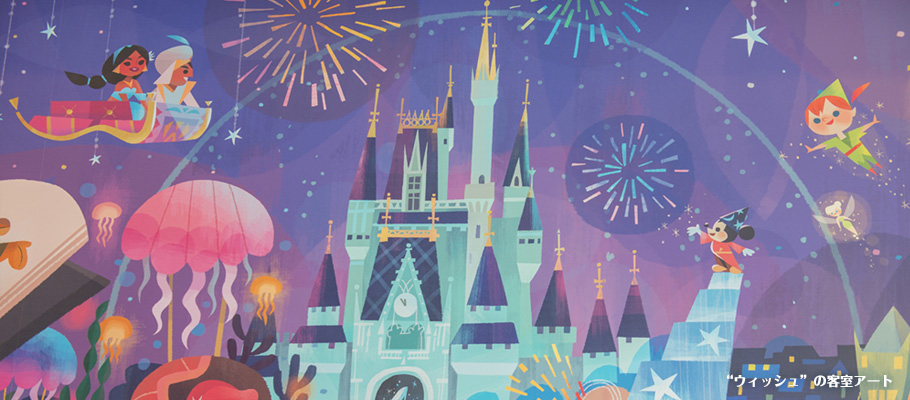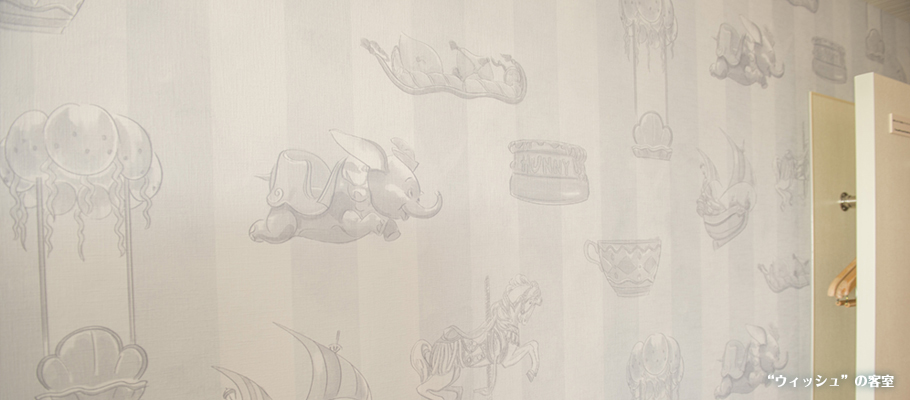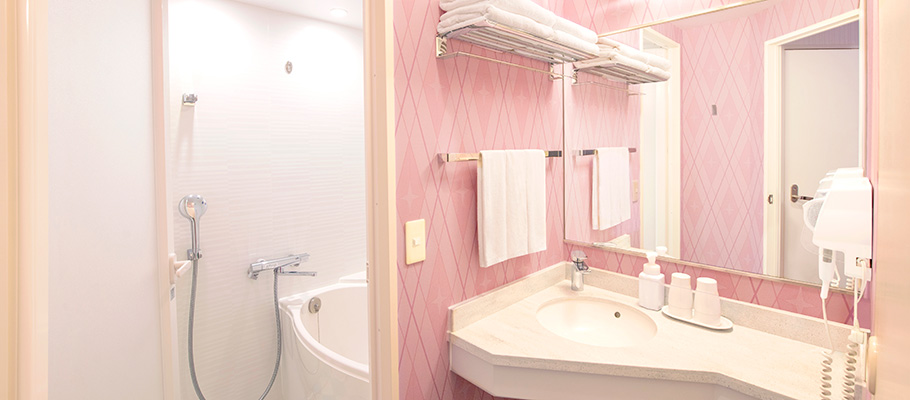 Equipped with four beds, these standard rooms are ideal for families and groups.
- All guest rooms are non-smoking.
- The images shown are an example of the room type.
Capacity:

4 persons

Bed type:

2 regular beds, 2 daybeds

Room area:

29 m²
Layout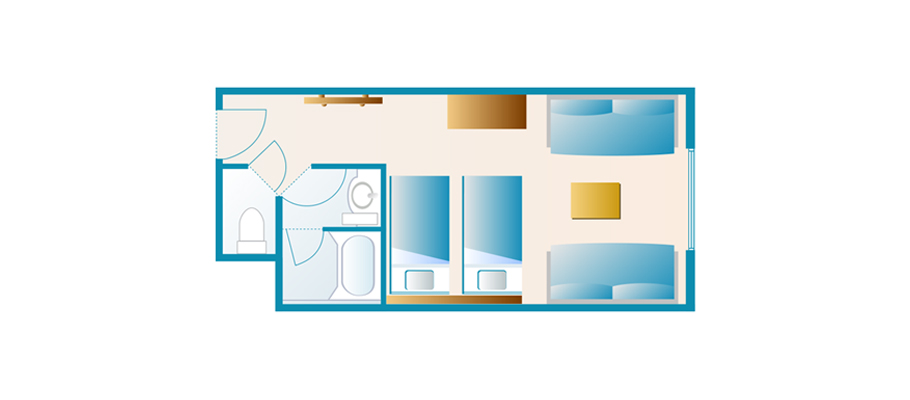 Amenities / Facilities
Amenities

Toothbrush
Hairbrush
Flannel towel
Room slippers
Amenity kit (cotton swabs, cotton balls, hair elastic)
Razor (available at the Front Desk)
Cosmetic set (face wash, cleansing oil, lotion, milky lotion: available at the Front Desk)

Facilities

TV (general broadcast stations, Disney Channel)
Towels
Hand soap
Hair dryer
Pajamas (for adults)
Toilet with bidet
Safe deposit box
Refrigerator
Shampoo (in dispenser)
Conditioner (in dispenser)
Body wash (in dispenser)
Electric kettle
Complimentary tea
Humidifier

Amenities for children

<Available in the room>

<Available at the time of check-in>

Children's pajamas
Diaper bag
Children's slippers
Children's toothbrush

<Available by reservation>

Bed-wetting pad
Toddler toilet seat
Crib for infants (under 18 months)

Internet

Free Internet connection for WiFi compatible devices
Children's pajamas are available in the following sizes:
M size (height 100-120cm), L size (height 120-140cm)
Bed guards are available in the room for children 18 months or above.
-As of September 30, 2021, bed guards will no longer be available at the hotel.