Health and Safety Measures at Tokyo Disney Resort
We are implementing measures in accordance with the Amusement Park and Theme Park New Coronavirus Infection Containment Guidelines that were developed based on the government's Basic Policies for Novel Coronavirus Disease Control, and additionally are following government agency guidance to give top priority to the health and safety of our Guests and Cast Members in our operations.
Basic approach to promoting health and safety
The following measures are being implemented in our operations:
Be attentive to the health conditions of everyone involved with the Parks including Guests and Cast Members
Conduct enhanced cleaning and sanitization measures
Implement social distancing and provide thoroughly ventilated air conditioning
Requests to Guests Visiting the Parks
See here for "Requests at Attractions" video
See here for "Requests at Shops" video
See here for "Requests at Restaurants" video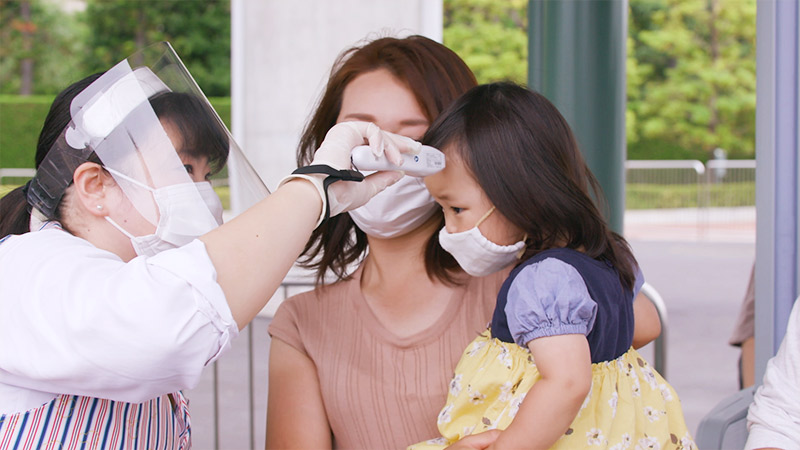 Take part in temperature screening
Temperature screenings will be conducted before admission, and Guests with a temperature of 37.5 degrees Celsius or above, or cold-like symptoms, will be asked to refrain from entering the Park.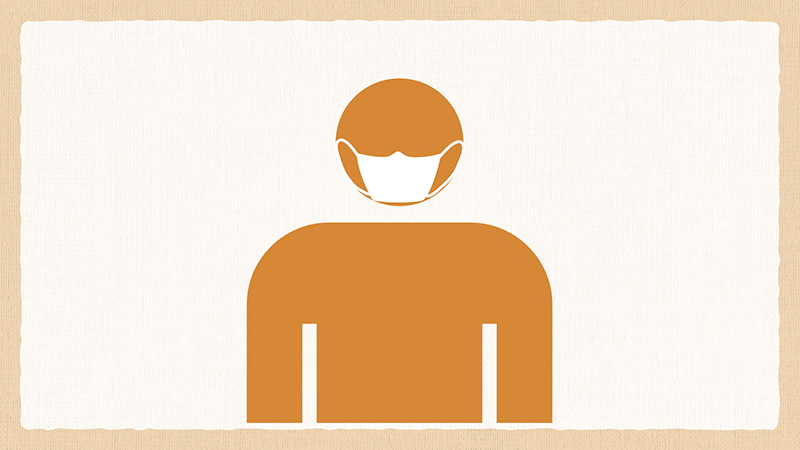 Wear masks
Guests are required to wear masks at all times inside the Parks (optional for Guests under the age of 2), except when dining. However, to prevent heat stroke during the summer season when the temperature and humidity are high, masks may be removed if Guests are outdoors with adequate distance from others.
Please take your used mask home.
Please be considerate of others when coughing or sneezing.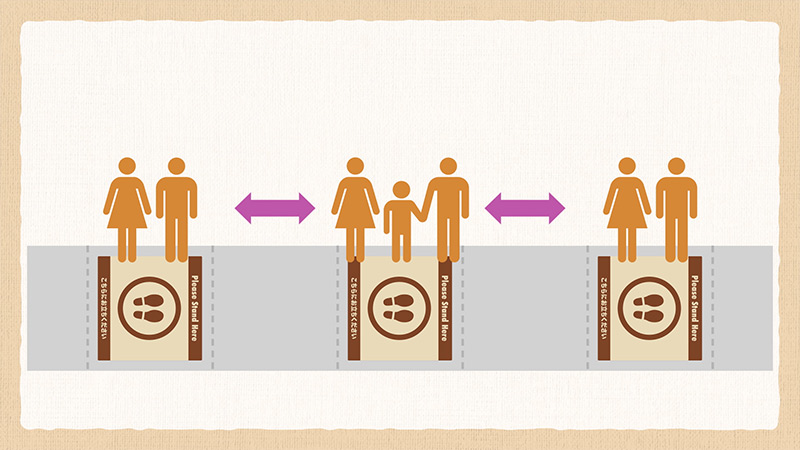 Maintain social distancing
Markings are installed to maintain the necessary distance in queues, seating areas, restaurant tables, benches, etc., and Guests are asked to cooperate in order to maintain social distancing.
We ask Guests to have their entire party together before queuing at the Park entrance and refrain from having members of their party join them in the queue later.
Facilities may have limits on the number of persons who can experience the facility and Guests may be asked to sit separately.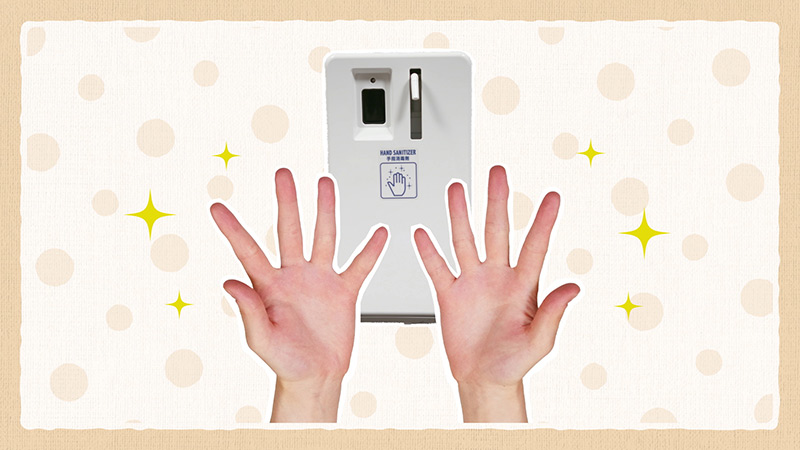 Wash and sanitize hands
Hand sanitizers are placed in attractions, shops, restaurants, restrooms, and other locations in the Park, so please sanitize and wash hands regularly.
Cast Members will be using the Guest restrooms to wash their hands as well as to sanitize the restroom.
Requests to guests exiting the Park
Many guests will be leaving the Park at the same time. So please wear a face mask and keep an adequate distance from other parties around you.
To reduce congestion at the Park exit, we ask for your cooperation in choosing a less crowded time to leave the Park. Please be aware that trains and other public transportation will be very crowded around the Park closing time.
Other
The government of Japan, as well as the Chiba prefecture local authority, encourages you to install the COVID-19 Contact-Confirming Application (COCOA) on your mobile device.
Cashless transactions such as credit cards and electronic money are recommended.
If you become ill after entering the Park, you may be asked to leave depending on the symptoms.
If you don't feel well after entering the Park, please go to Central First Aid or contact a Cast Member for assistance.
To prevent heat stroke, please remember to stay hydrated.
Please arrive within the given time frame on your Park ticket.
Individuals for whom the following applies are asked to refrain from visiting
Guests who have been in close contact with individuals who have tested positive for the new coronavirus
Guests who have family members or close acquaintances who are suspected of being infected
Guests who have been to countries or areas that the government has banned entry from, or requires monitoring after entering the country, as well as guests who have been in close contact with residents of the above, in the last 14 days
Elderly people and people with medical conditions who may develop serious symptoms if infected are advised to consider cautiously whether to visit the Parks.
Guests' personal information may be provided to public health authorities upon request for the purpose of preventing the spread of the new coronavirus.