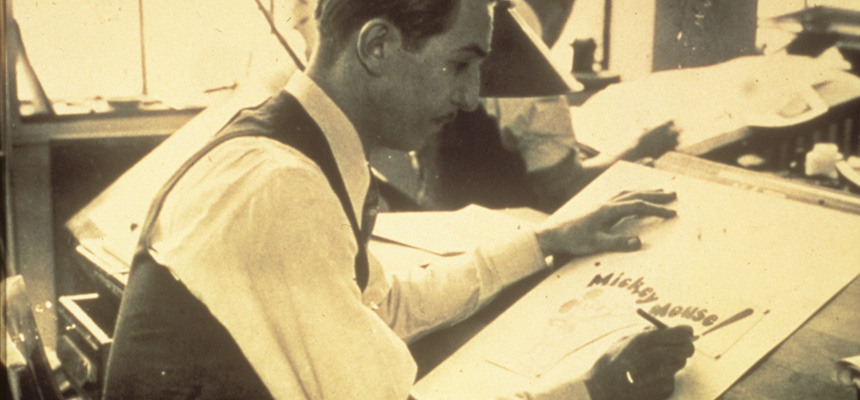 Walt Disney, who created Disneyland, had a unique sense of creativity and imagination. He took the genres of film, television, and amusement parks into new realms and gave dreams and positive experiences to people around the world. Walt was active in many projects, but he consistently took time to foster in young people a love of learning to actively challenge the unknown.
Walt Disney's spirit can still be found at Tokyo Disney Resort, where we endeavor to welcome Guests to a warm, imaginative, and truly magical place.
A place where parents and children can have fun together
The creation of Disneyland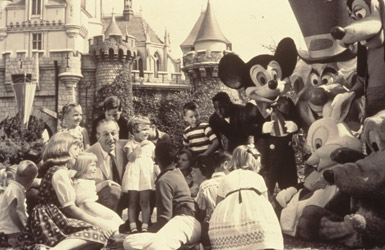 When his two daughters were young, Walt Disney would take them to zoos and amusement parks on weekends. One day while sitting on a bench eating peanuts, he watched his girls have fun on a merry-go-round and began to think that there ought to be a place where parents and children could have a good time together. It took Walt 15 years to take that idea and develop it into Disneyland, which finally opened in California in 1955.
All we ever intended for him or expected of him was that he should continue to make people everywhere chuckle with him and at him
Walt Disney on Mickey Mouse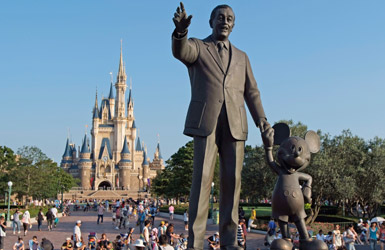 As a child, Walt showed a talent for drawing and at age 19 he created his first animation. When he was 22, he established the Disney Brothers Cartoon Studio where he produced the "Alice Comedies" and "Oswald the Lucky Rabbit" cartoon series. These popular cartoons were followed in 1928 by the screen debut of Mickey Mouse. The Mickey Mouse cartoons were immensely popular in the United States and around the world. Mickey held a special place in Walt's heart and was part of Walt's grandest dream of creating a theme park.
Disneyland will never be completed. It will continue to grow as long as there is imagination left in the world.
Walt Disney on the theme park in California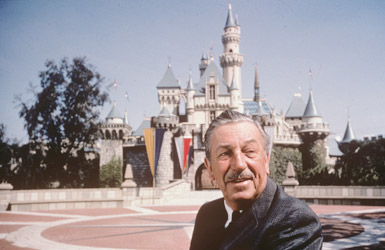 Disneyland, the world's first Disney theme park, opened in Anaheim, California in 1955 to the great anticipation and expectation of thousands of Guests who could hardly wait to see what Walt had built. Walt believed that Disneyland would continue to grow as long as there was imagination left in the world. He understood that to be popular and attract people over and over again, Disneyland would need to continually offer new dreams and ideas for enhancing the experience. And today, Disneyland is still growing and amazing people with innovative ideas and new creations.
Disney Theme Park Chronicle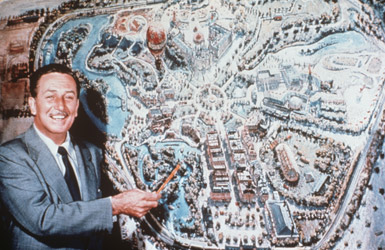 | | |
| --- | --- |
| 1955 | Disneyland opens in California, U.S.A. |
| 1966 | Walt Disney dies |
| 1971 | Walt Disney World opens in Florida, U.S.A. |
| 1983 | Tokyo Disneyland opens in Japan |
| 1992 | Disneyland Paris opens in France |
| 2005 | Hong Kong Disneyland opens in China |
| 2016 | Shanghai Disneyland opens in China |