Tokyo Disney Resort Ambassador
The first Disneyland Ambassador was appointed in 1965. At the time, Walt Disney was so busy that he needed help attending all the official functions, giving speeches about Disneyland, and showing special Guests around the Park. So from the Cast of Disneyland, he selected someone who could serve as an Ambassador in his place. Today, more than 60 years later, Ambassadors are selected at each of the Disney theme parks around the world to represent their fellow Cast Members and share the Disney dream through various activities.
As of 2015, the Tokyo Disney Resort Ambassador serves for two years, beginning on January 1 when the traditional Ambassador Pin is passed on to the new Ambassador.
2019-2020 Tokyo Disney Resort Ambassador
Ayumi Noguchi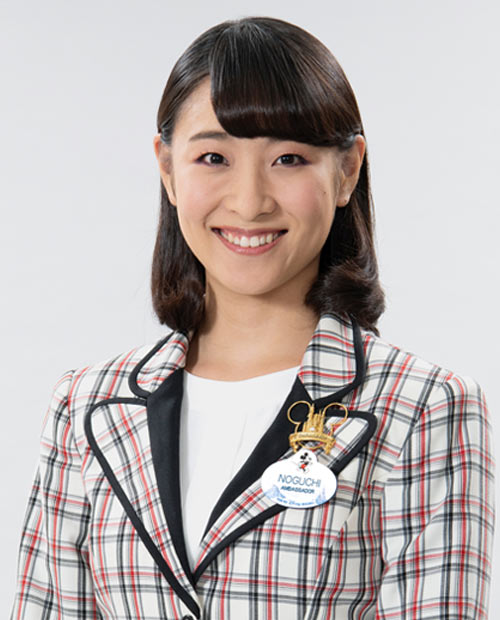 Hello, I am Ayumi Noguchi, the Tokyo Disney Resort Ambassador.

Tokyo Disney Resort is filled with smiling faces and lots of happiness. I would like to share the attraction and appeal of the Resort with everyone in Japan and from around the world.

I look forward to meeting many people over the next two years.