Entering, Re-Entering and Exiting the Park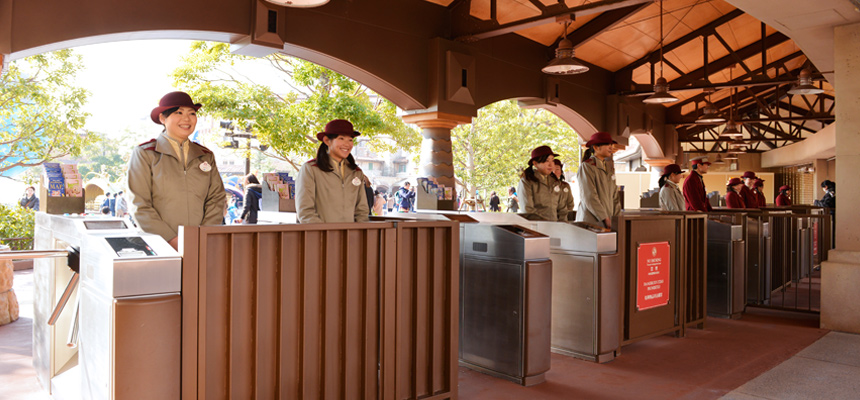 Present your Park ticket at the Park Entrance gates for admission to the Park. Use the exit gates when you leave.
About Park Admission
The Park entrance has automatic ticket gates. When entering the Park, each person should have their own Park ticket. If you have a stroller, you will be shown to an exclusive gate. Please proceed, following the instructions of the Cast Members.
About Exiting and Re-Entering the Park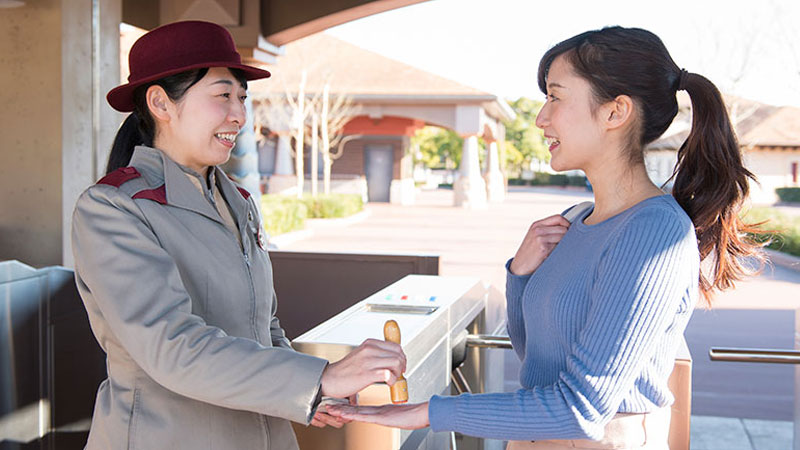 If you intend to leave the Park but return again later the same day, please have your hand stamped when you exit.
When you return, please enter through the admission gates. Please note that a valid Park ticket and a handstamp are required for re-entry.

- A valid Park ticket and a handstamp are also required when visiting the two Parks on the same day with a Multi-Day Passport or a Multi-Day Passport Special.
Request from Tokyo Disney Resort
For everyone's safety, bags and personal belongings will be inspected when entering or re-entering the Parks. We appreciate your understanding and cooperation.