Making changes to Park tickets
Tickets changes can only be made online for tickets purchased from the Tokyo Disney Resort Online Reservations & Tickets website (printed out at home).
Making ticket changes online
The fixed admission date, Park selection, admission time, and age category on your ticket can be changed while the ticket is still valid.
Changes can be made to the fixed-date tickets even if the fixed admission date has passed, as long as the ticket is within the validity period.
The service fee will not be charged.
Cancellations and refund requests will not be accepted.
| | Example | Making changes online |
| --- | --- | --- |
| Changing the fixed admission date | April 15, 2021 → April 16, 2021 | ○ |
| Changing the Park selection | Tokyo Disneyland → Tokyo DisneySea | ○ |
| Changing the ticket type | Fixed Date and Time Passport (from 10:30 a.m.) → Fixed Date and Time Passport (from 12:00 noon) | ○ |
| Changing the age category | Junior → Adult | ○ |
| Changing the validity period | - | × |
Changes to the Park tickets online can only be made to Disney's eTicket Passports (printed out) at this time.
If the ticket for the desired date is sold out, then you will not be able to make the changes listed above.
If you have an eligible Park ticket that was purchased with the old pricing and would like to make changes to the fixed admission date and Park selection, the price difference must be paid.
Making changes on the web browser
- These images are for smartphone users. The displayed information may differ if you access from a PC.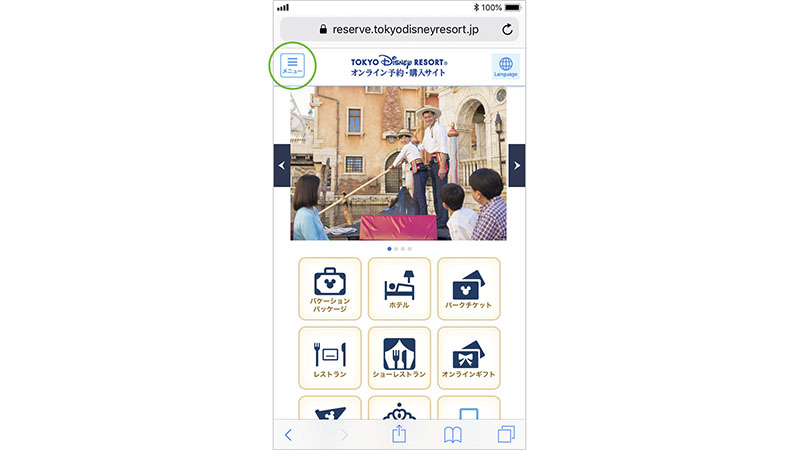 Step 2
Select "My Booking" from the menu.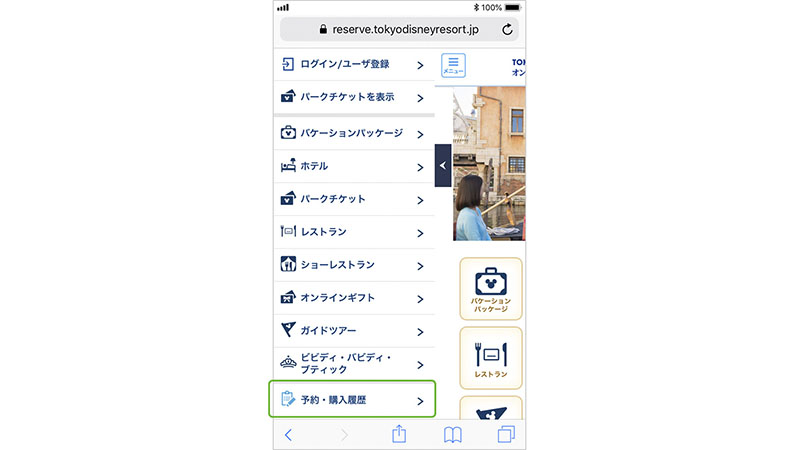 Step 3
Log in using the registered User ID and Password.
Step 4
Under My Bookings, make sure that your "Search Option" is set to "Show all bookings", then tap "View Booking Details" for the item you wish to change.
Changes must be made one ticket at a time.
Step 5
Under View Booking Details/Change, select the ticket to make changes to and tap "Change" for the ticket selected.
Step 6
On the screen to modify information, make changes to ticket type, date, age category, etc. and tap "Change".
Step 7
Check the updated information under User Information and tap "Next".
Step 8
After checking your changes, tap "Make Change".
Step 9
Once you get to the confirmation screen, your ticket information will have been successfully changed.