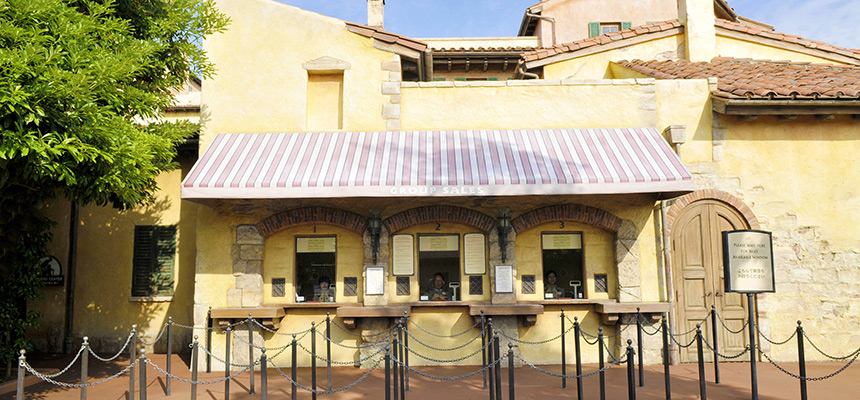 Ticket window for groups of 25 of more. Sales of Gift Cards and food vouchers, as well as change of ticket type, are also handled here.
Information
Services
・Sales of same-day group tickets
・Exchange of Travel Vouchers for same-day tickets
・Sales of advance tickets for Tokyo Disneyland Park
・Sales of advance tickets for Tokyo DisneySea Park
・Change of ticket type (Main Entrance Information & Ticket Booths also handle changes to same-day tickets)
・Sales of Annual Passport vouchers
・Sales of Tokyo Disney Resort Gift Cards
・Sale of food vouchers

Hours
One hour before Park opening to 3:00 p.m.
Closing time may vary depending on the day.
Map