Tokyo DisneySea Information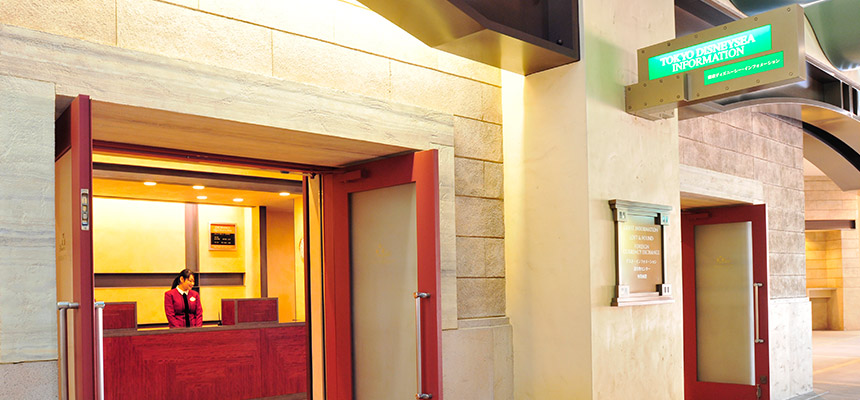 Located outside of the Park in Tokyo DisneySea Station, this facility provides a variety of information and services, including information on attractions and shows, and lost-and-found services.
Information
Services
・General information on Park attractions, shows and special events, as well as general information about Tokyo Disney Resort
・Sales of Tokyo Disney Resort Gift Cards
・Issuance of receipts for payments made
・Message service
・Lost & Found
Same-day tickets may be purchased after the Ticket Booths North / South have closed for the day.

Hours
From 30 minutes before Park opening to 12:30 p.m.
Map