Tokyo Disney Resort Ambassador
The first Disneyland Ambassador was appointed in 1965. At the time, Walt Disney was so busy that he needed help attending all the official functions, giving speeches about Disneyland, and showing special Guests around the Park. So from the Cast of Disneyland, he selected someone who could serve as an Ambassador in his place. Today, more than 50 years later, Ambassadors are selected at each of the Disney theme parks around the world to represent their fellow Cast Members and share the Disney dream through various activities.
Inheriting the traditional Ambassador Pin at the inauguration ceremony from the previous Tokyo Disney Resort Ambassador, the new Ambassador will represent the fellow Cast Members during the two-year term.
2022-2023 Tokyo Disney Resort Ambassador
Mika Ogasawara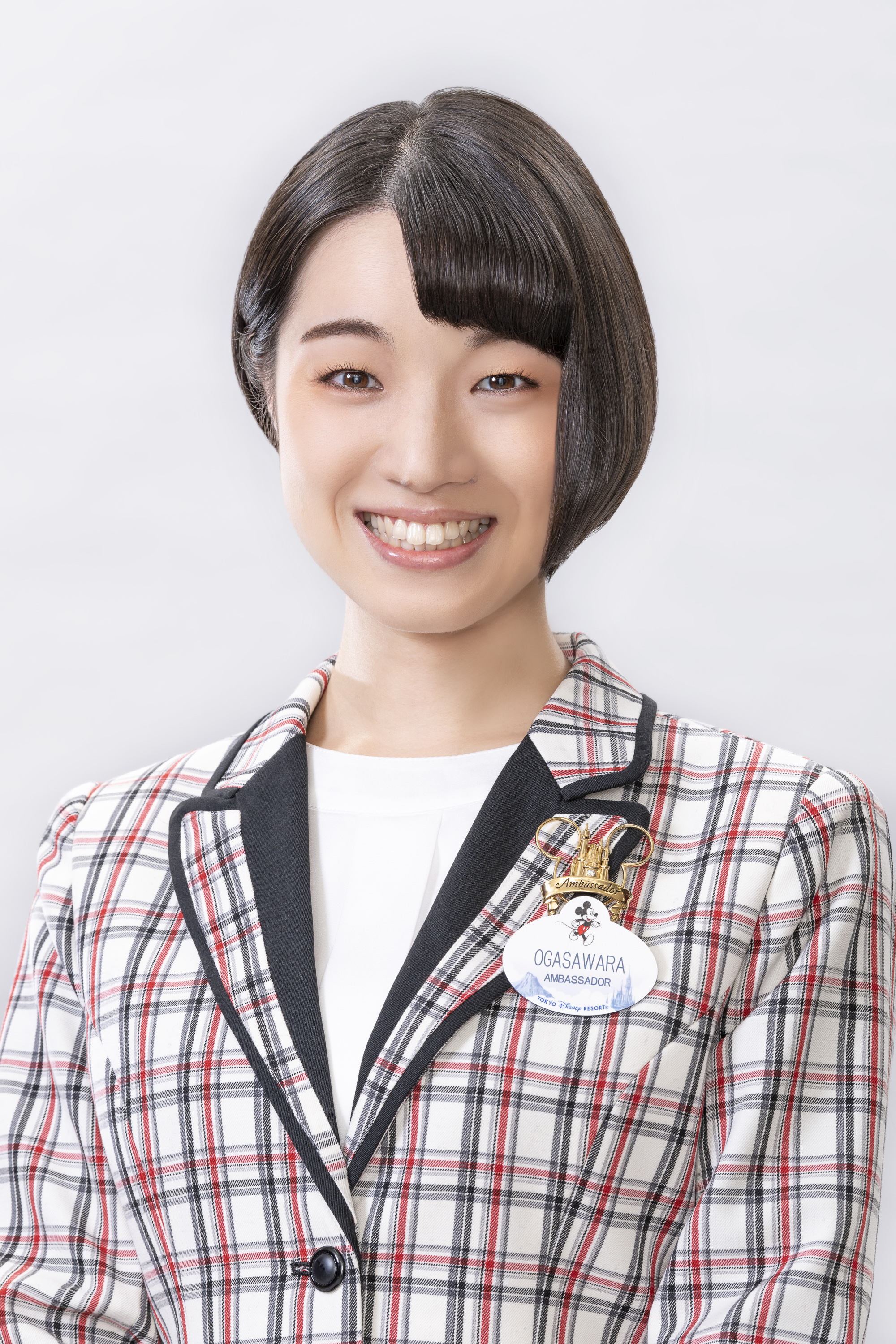 Hello, I am Mika Ogasawara, the Tokyo Disney Resort Ambassador.

The anniversary event "Tokyo DisneySea 20th: Time to Shine!" will continue at Tokyo DisneySea in 2022, and the following year of 2023 will mark the 40th anniversary of Tokyo Disneyland. I am fortunate to be able to serve as the Tokyo Disney Resort Ambassador during this commemorative period.

As the representative of the Cast Members, I would like to share with people around the world the dreams and happiness of Tokyo Disney Resort.

I look forward to meeting you all during the next two years.