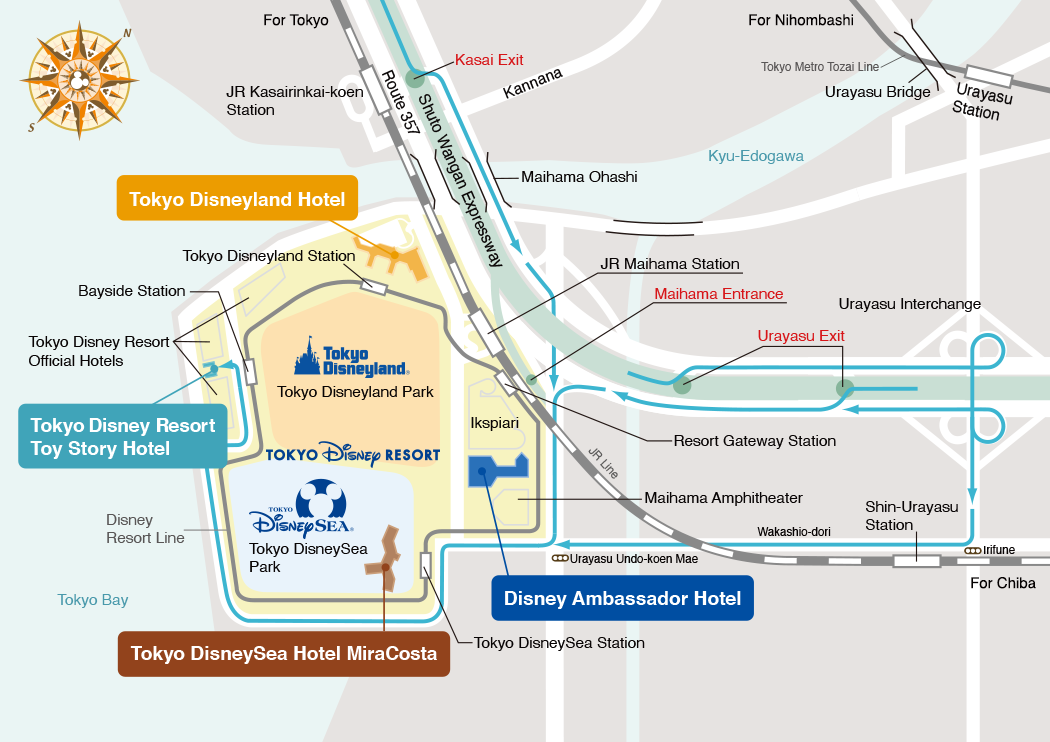 Take the Urayasu Exit or Kasai Exit on the Shuto Expressway Bayshore Route

[Information]
Regarding heavy traffic around Tokyo Disney Resort
On weekends and holidays, the Kasai Exit (nearer to Tokyo) can become very congested. We suggest using the Urayasu Exit instead.
Please be aware that from about one hour before the Parks close, you may experience heavy traffic on the roads around Tokyo Disney Resort as many cars try to leave the area at the same time.
Further details will be announced on this website as soon as it is determined.
Close