Things to do on a rainy day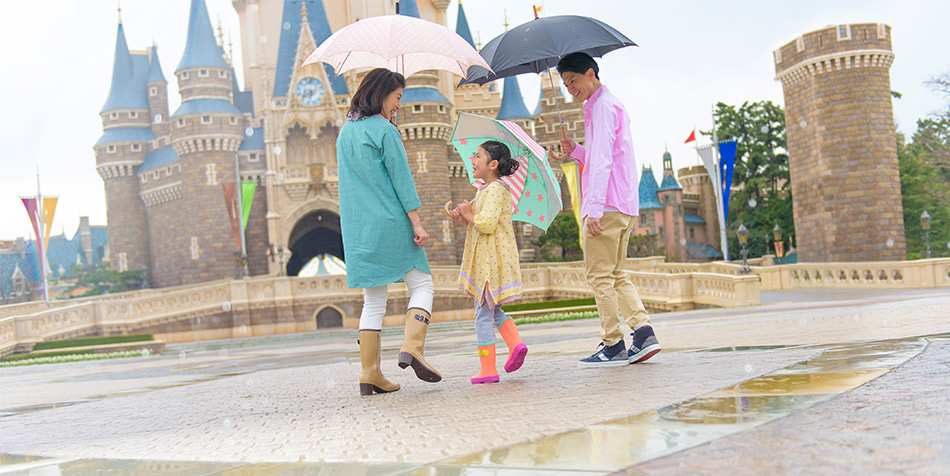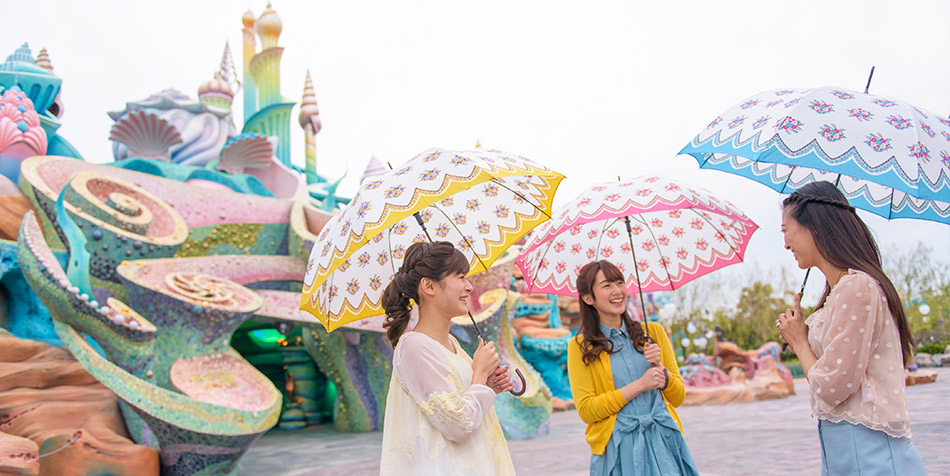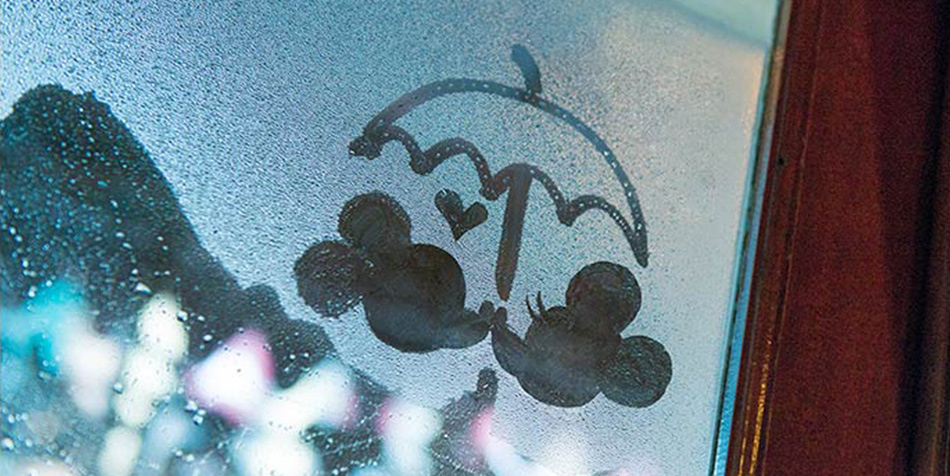 Please see below for tips on enjoying the Parks on a rainy day.
Attractions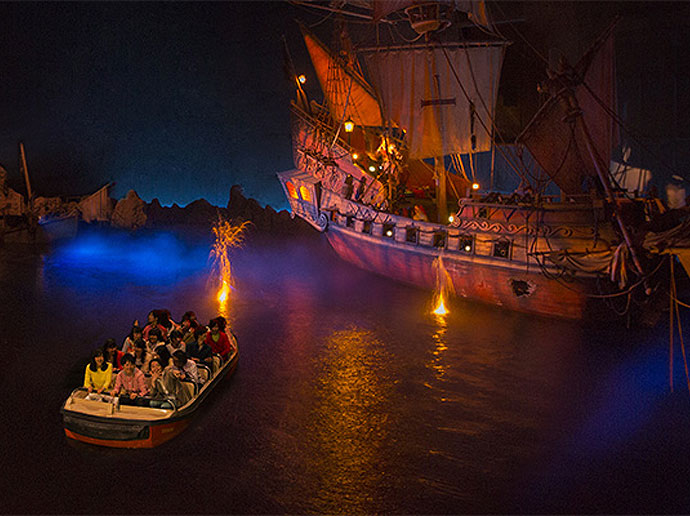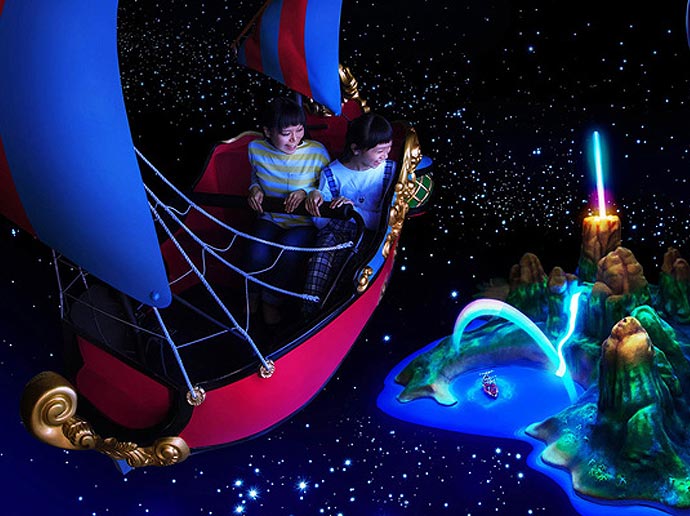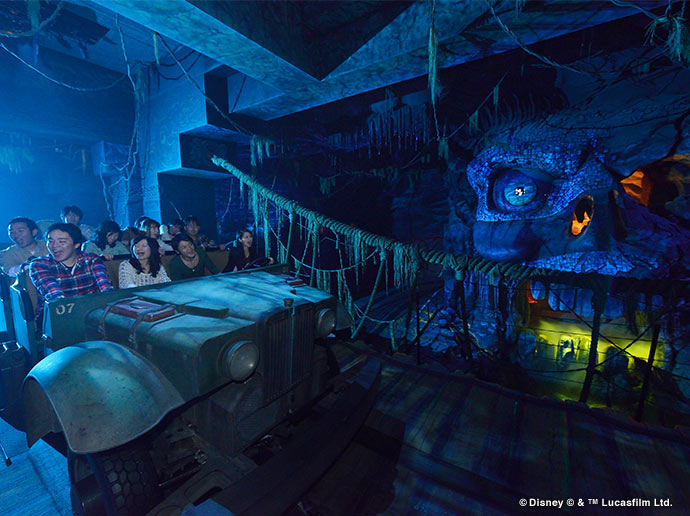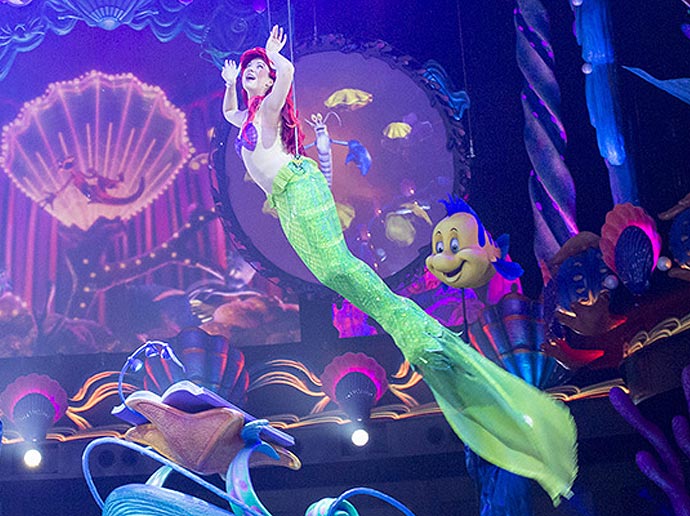 Ariel's Playground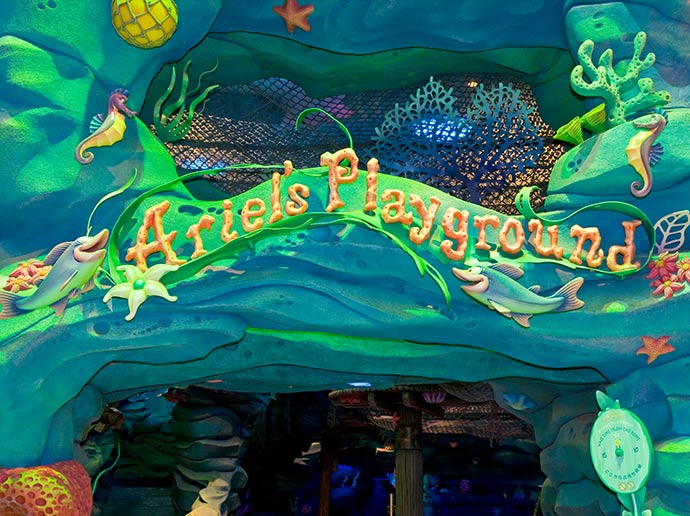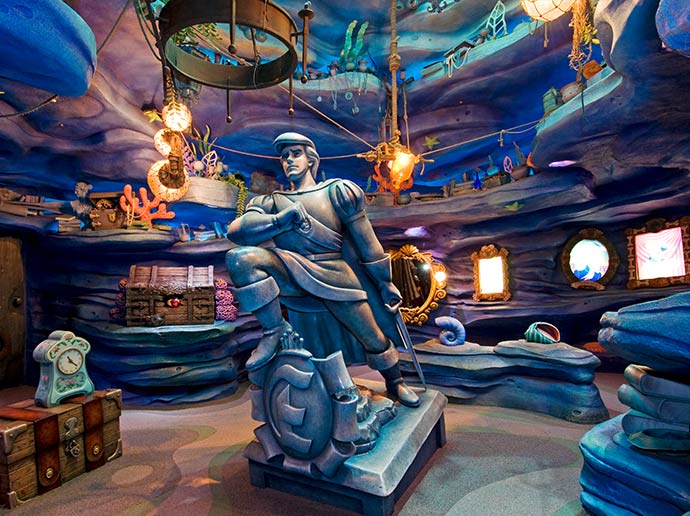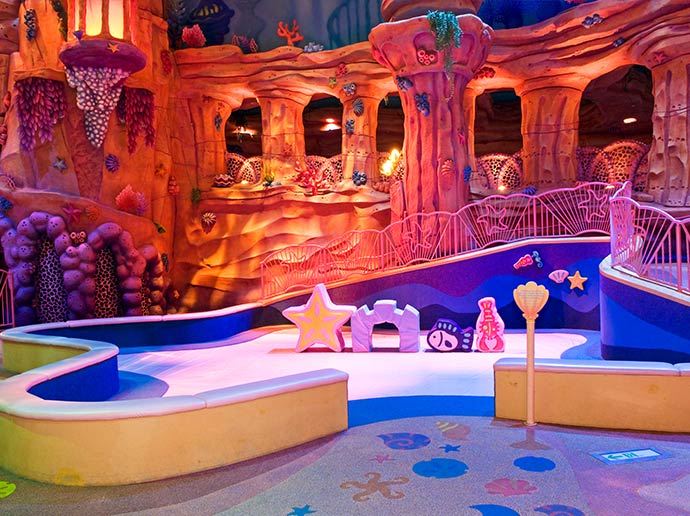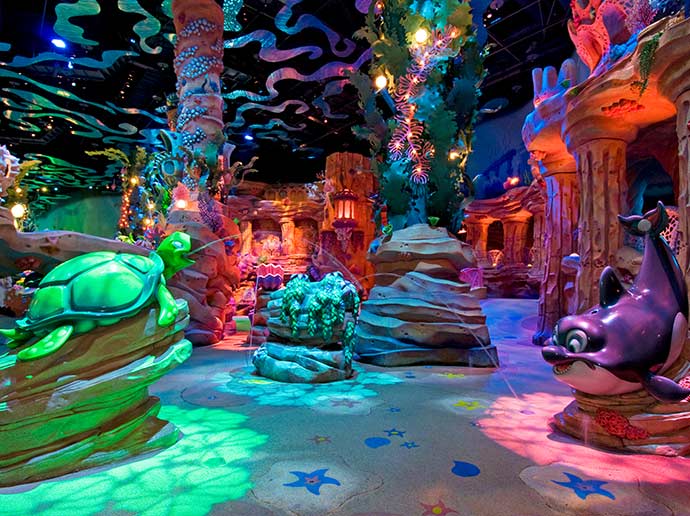 Climb on and around fishing nets, explore a hidden treasure-filled cave, and more. This is Ariel's favorite hideaway, a playground full of fun and activities that's perfect for kids who want to explore Ariel's incredible world. Cast Members hand out exploration maps so you can enjoy Ariel's Playground to the fullest.
In the playground is Starfish Playpen, a soft-padded area for children age 6 and younger to play in.
Guests can explore 9 colorful settings in this indoor walkthrough-type attraction.
When the regular nighttime parade cannot be presented due to inclement weather, you can enjoy "Nightfall Glow," a parade presented only on rainy nights.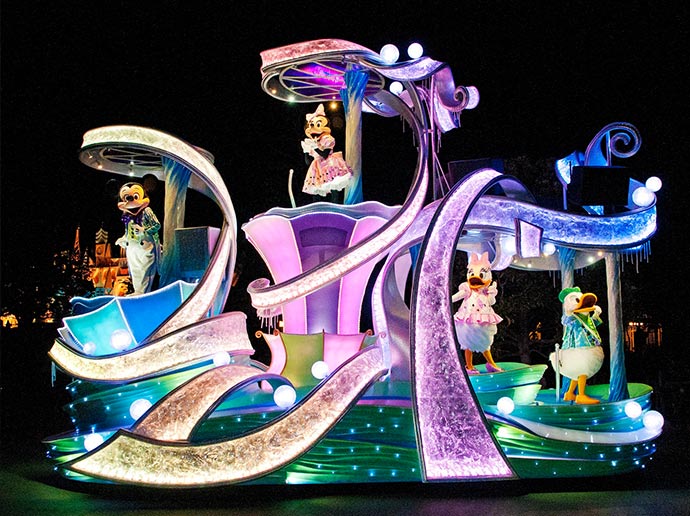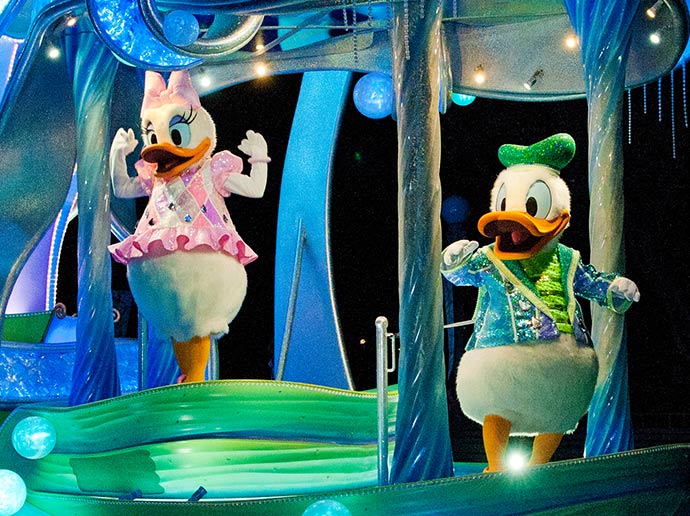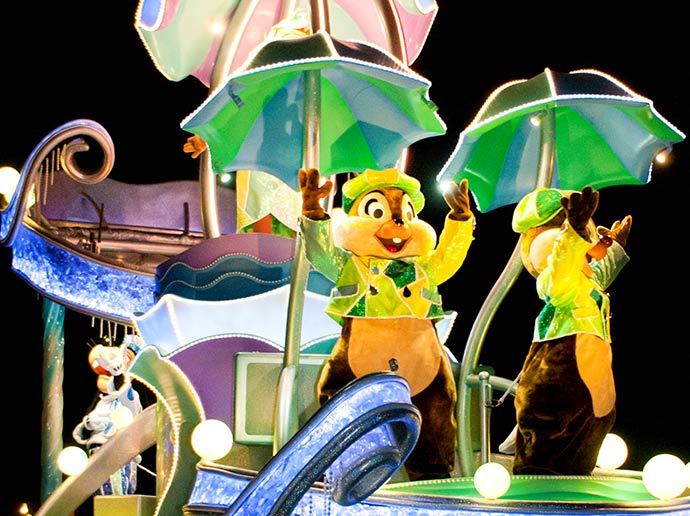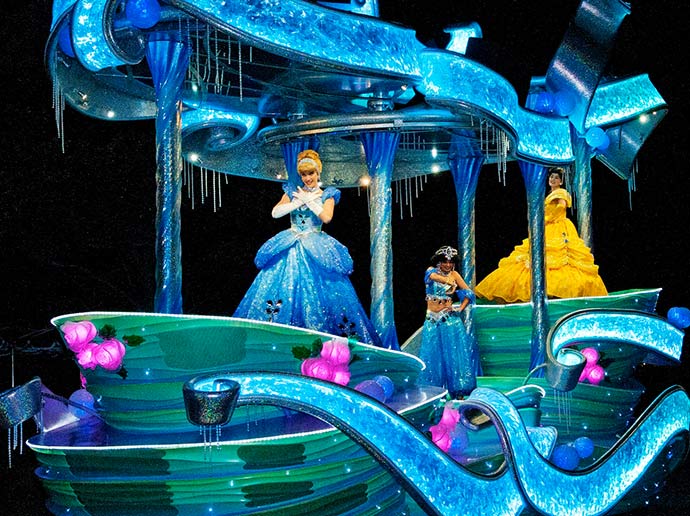 When "Tokyo Disneyland Electrical Parade Dreamlights" is canceled due to inclement weather, the mini parade "Nightfall Glow," which is exclusive to rainy evenings, will be presented.
The Disney Friends want to have a lovely time, especially when it rains! They appear in this shimmering interlude of lights aboard floats that glow in a rainbow of colors to light up the Park on a rainy night.

- This mini parade starts in Toontown, proceeds around the Plaza, then moves through Westernland and Fantasyland.
- The performance may be canceled due to weather conditions. Please see a Cast Member on your day of visit for the latest information.
Jungle Carnival (in Adventureland, Tokyo Disneyland) , Abu's Bazaar (in Arabian Coast, Tokyo DisneySea)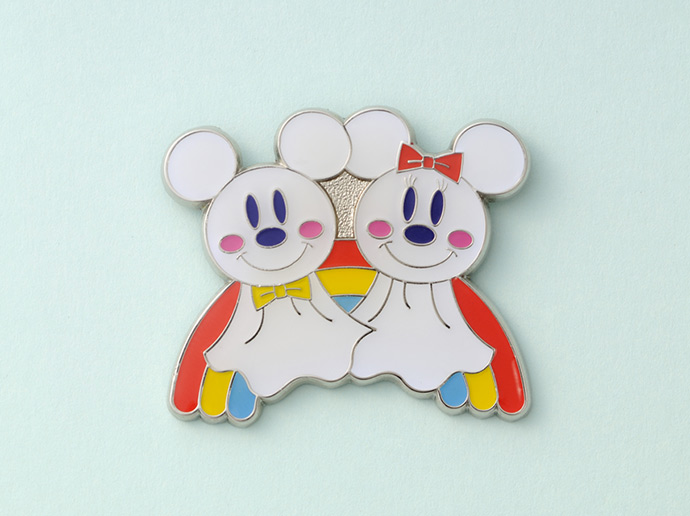 Two types of carnival games can be enjoyed at the shops Jungle Carnival at Tokyo Disneyland and Abu's Bazaar at Tokyo DisneySea.
All participants can receive a special pin, while successful participants can take home a special merchandise item.
There is also an exclusive pin offered only on rainy days.
Rainwear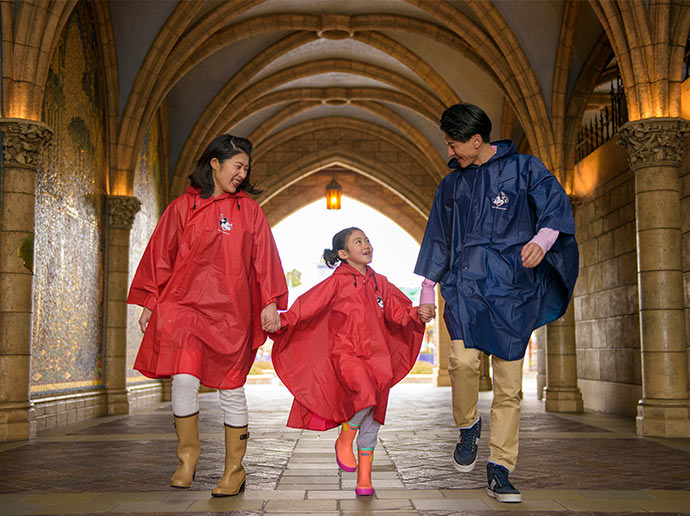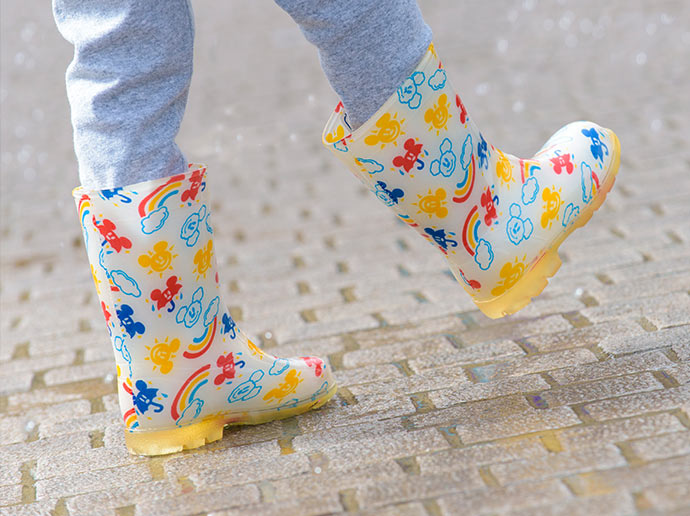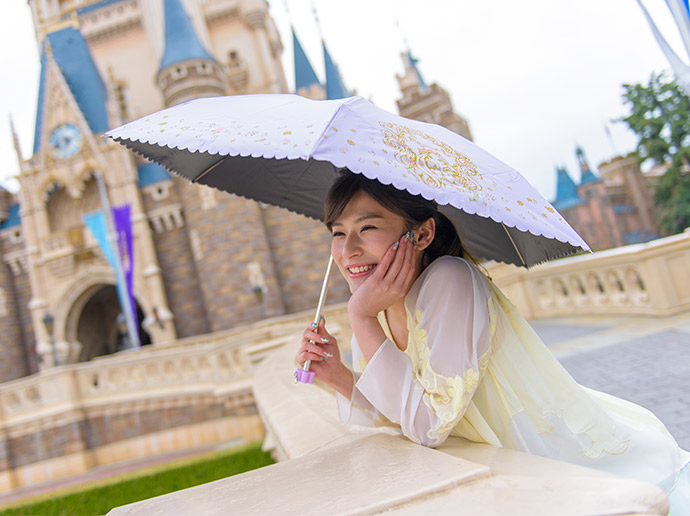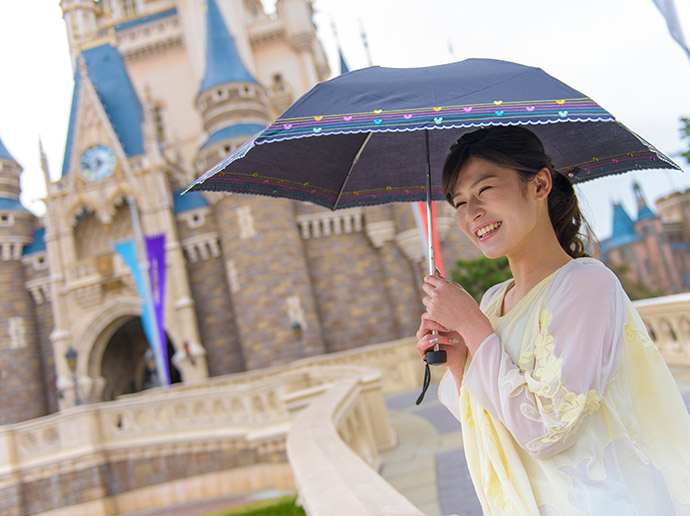 At selected shops at both Parks, Guests can purchase original rainwear with designs of the Disney Characters. Rain boots for children are also available in colorful designs and come in handy on a rainy day!

Rain ponchos (for adult): 1,300 yen
Rain ponchos (for child): 1,000 yen
Rain boots (for child only): 2,900 yen
Umbrella (with a design of Rapunzel): 4,200 yen
Umbrella (with a design of Mickey Mouse): 3,700 yen
Digital Photo Express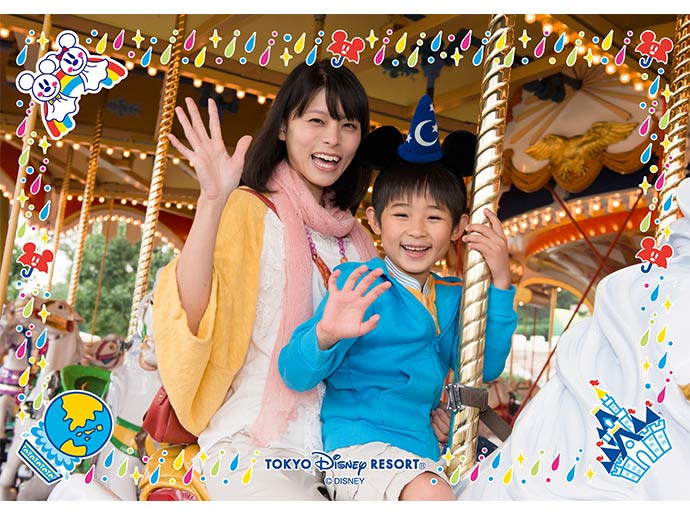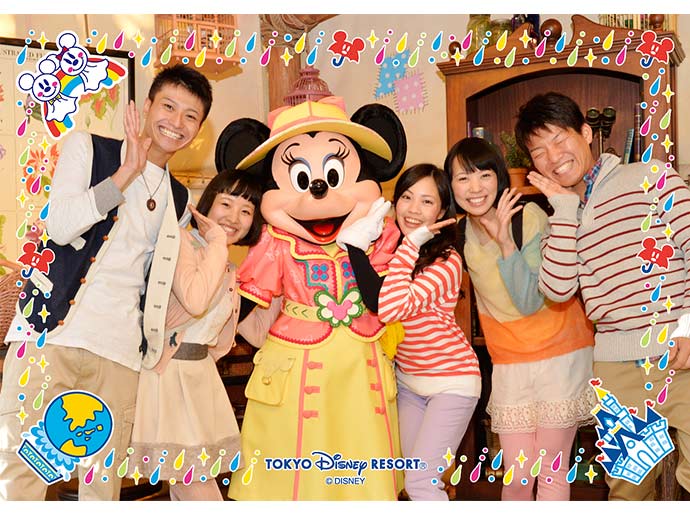 Photos can be printed here with an original Disney border. You can also decorate your photos with "stickers" to personalize them even more!
You can also select a "Happy Rainy Day!" border offered only on a rainy day.
Park scenery lovely on a rainy day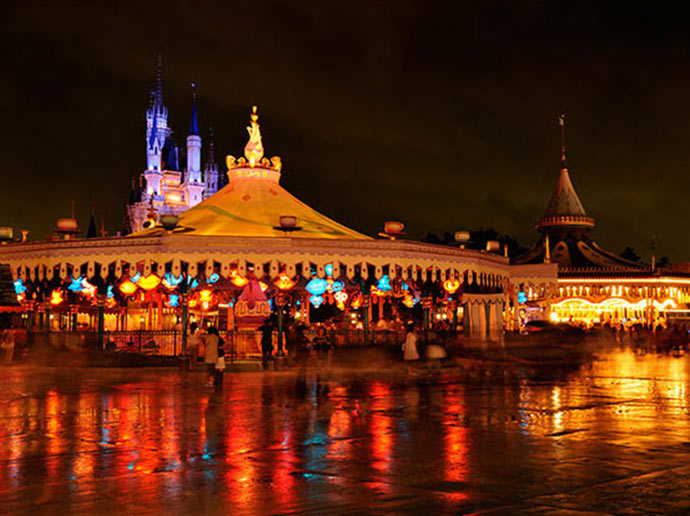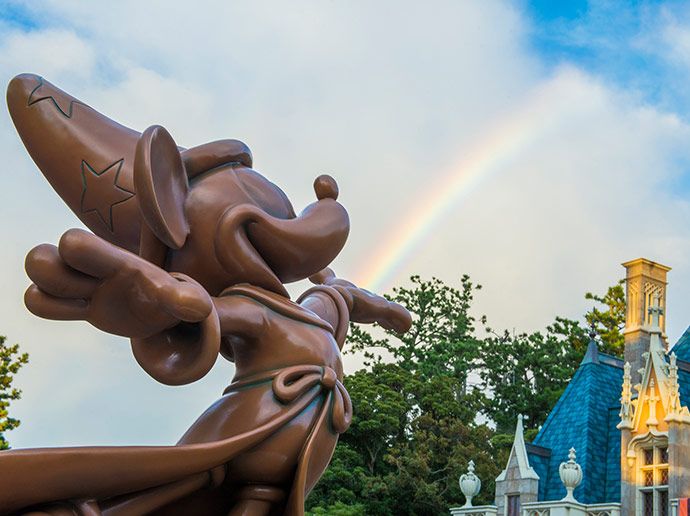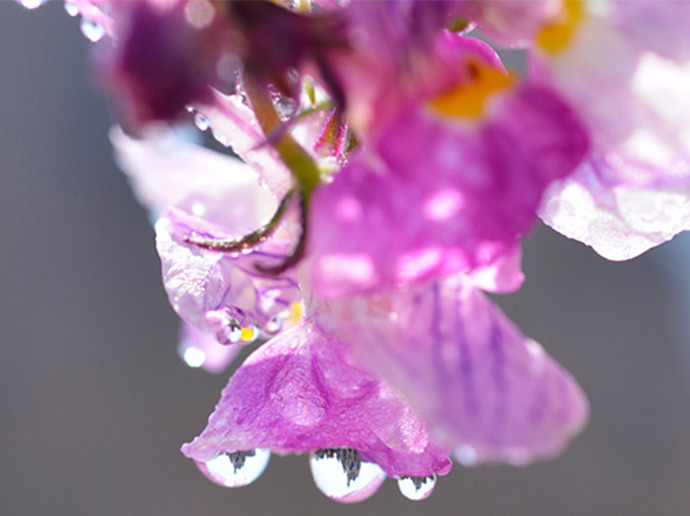 The Parks offer beautiful scenery on rainy days as well, with illuminations creating a unique atmosphere especially after dark for a great photo opportunity.