Special Event "Anna and Elsa's Frozen Fantasy"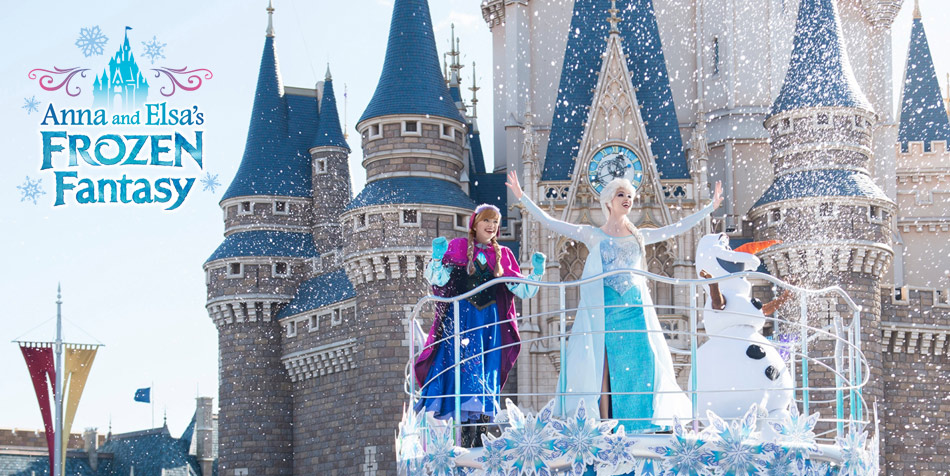 Jan. 11 to Mar. 19, 2018
"Anna and Elsa's Frozen Fantasy" will bring to life the world of the Disney film Frozen. The "Frozen Fantasy Parade" and the greeting program "Anna and Elsa's Winter Greeting" will be presented again, while a new interactive photo location that resembles the impressive ice castle that Elsa created in the film will be set up. Guests taking pictures there will be able to pose and feel like Anna and Elsa. This will be the final year of this event.
Frozen Fantasy Parade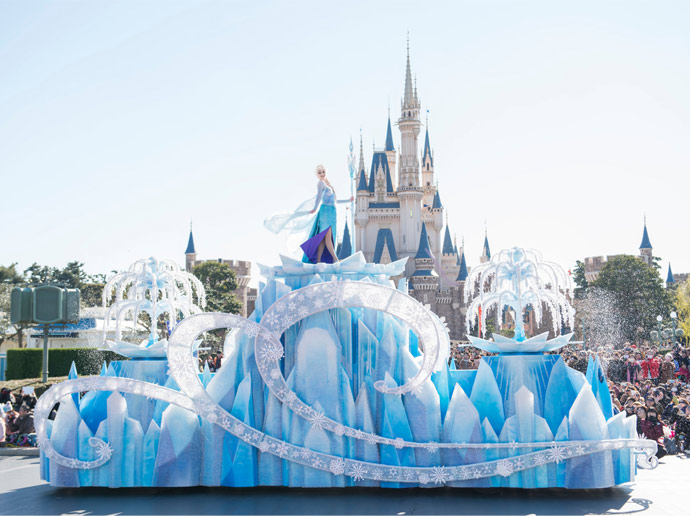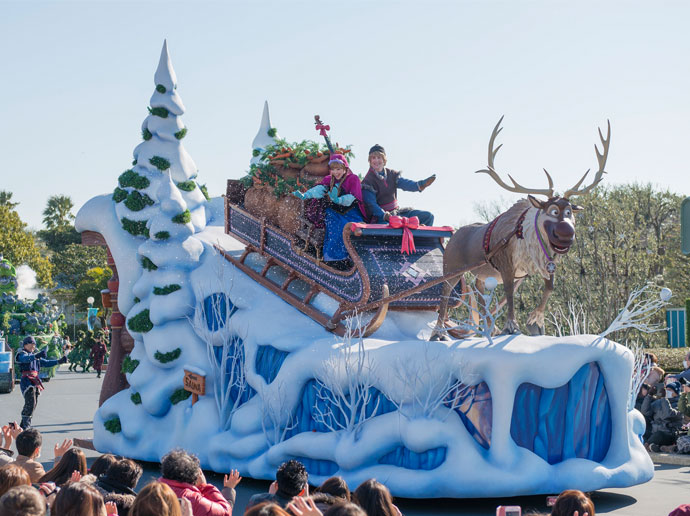 Venue: Parade Route
Duration: About 45 minutes
Performances: 1-2 Daily
Number of Performers: About 86
Number of Floats: 5

This special parade themed to the Disney film Frozen can only be experienced at Tokyo Disneyland. When Anna wishes she could play with everyone in the snow, Elsa uses her powers to make a magical snowfall! The parade comes to a spectacular finale as everyone dances in the falling snow to the music of "Let It Go." This special parade combines music from the film's most memorable scenes with a magical performance amidst falling snow to create an enchanting experience for Guests.
Decorations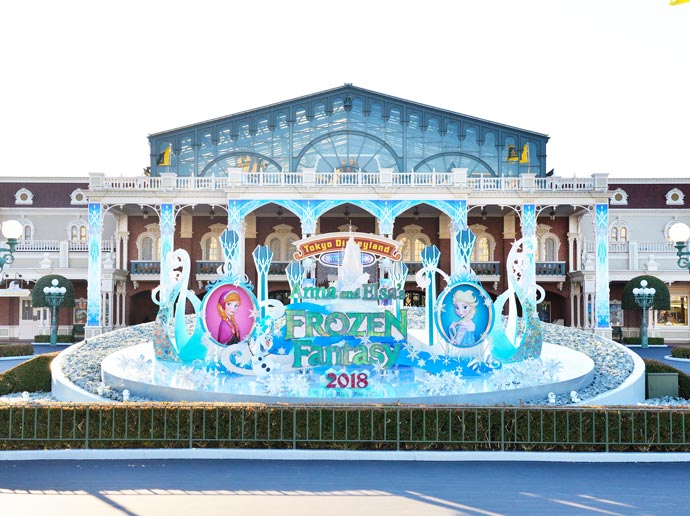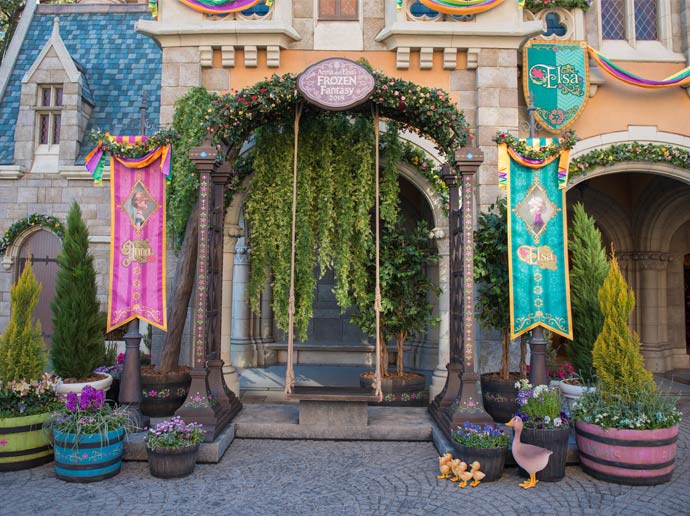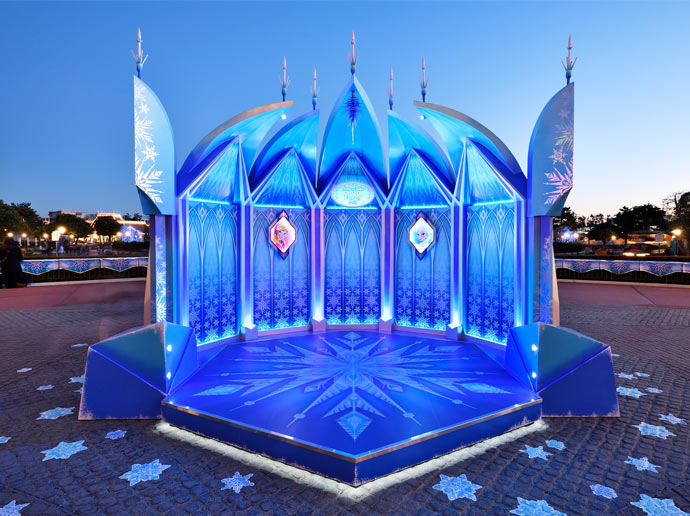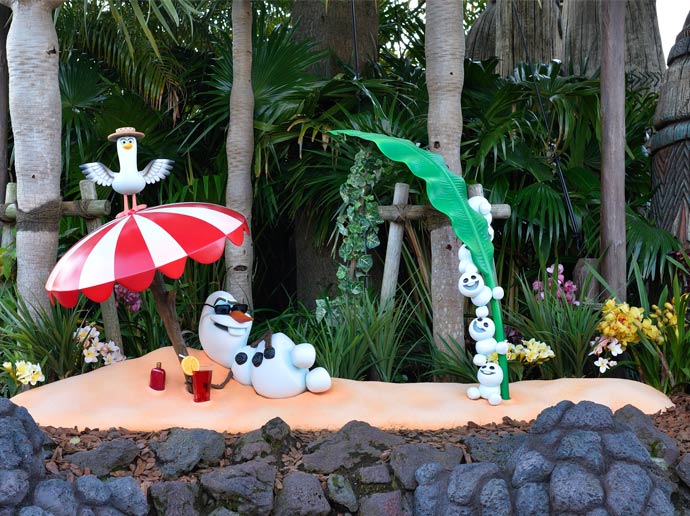 At the Park will be new photo locations themed to the event where Guests can feel like they are in the world of the Disney film Frozen. Plaza Terrace will feature a photo location inspired by a glittering ice castle. In Fantasyland will be a photo location inspired by the scene from the film when Anna sings "For the First Time in Forever" while sitting on a swing. Again this year, a photo location of Anna and Elsa ice skating will be placed at the Plaza in front of Cinderella Castle, and in Fantasyland a photo location featuring Sven lets Guests climb aboard his sleigh and feel like they are part of the film. Other areas in the Park will also be decked out for the event, including decorations in Fantasyland themed to the castle and courtyard of Arendelle. Guests can have fun looking for Snowgies (small snowmen that appeared in the short film Frozen Fever) hiding throughout the Park, and enjoy many other decorative touches that enhance the winter atmosphere during this special event period.
Special Merchandise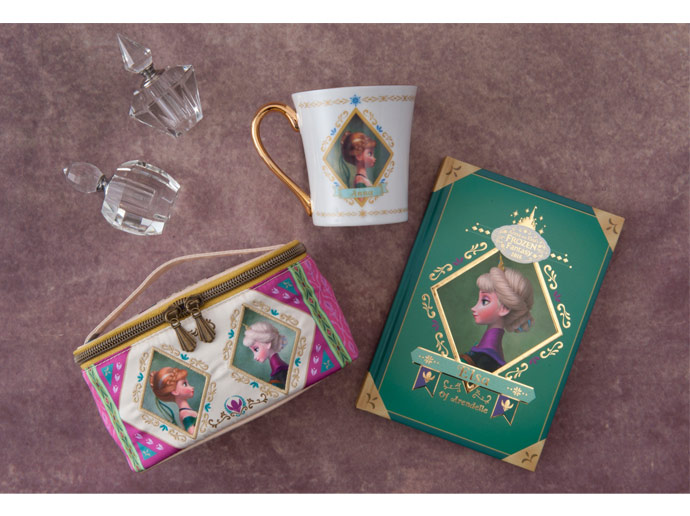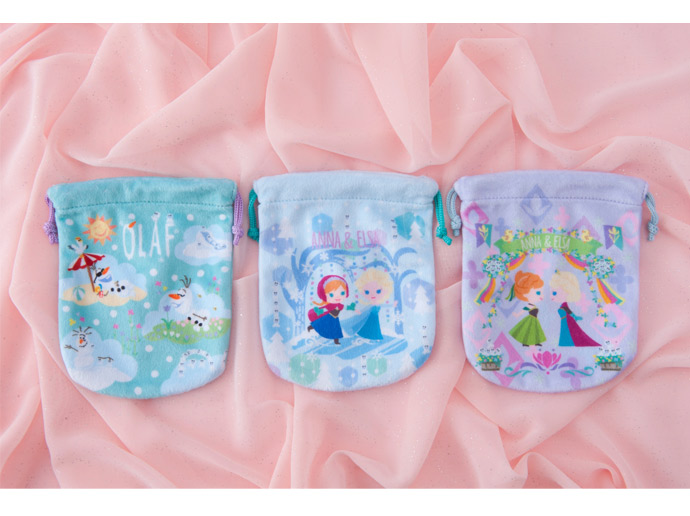 The special event "Anna and Elsa's Frozen Fantasy" provides inspiration for the special merchandise available during the event period. At the Park, about 25 different types of merchandise with designs themed to "Frozen Fantasy Parade" will go on sale including stationery, plush toys, and more. Also on offer will be about 10 different types of merchandise featuring designs of Anna and Elsa in Arendelle, including mugs, notebooks, cushions and pouches. In addition, artwork showing Anna, Elsa and Olaf in the Park will be on about 20 different types of merchandise including a mini towel set, lip cream set and more.

Note: Special merchandise will be available from January 9, 2018. Special merchandise items are available in limited numbers and may sell out.
Disney Resort Line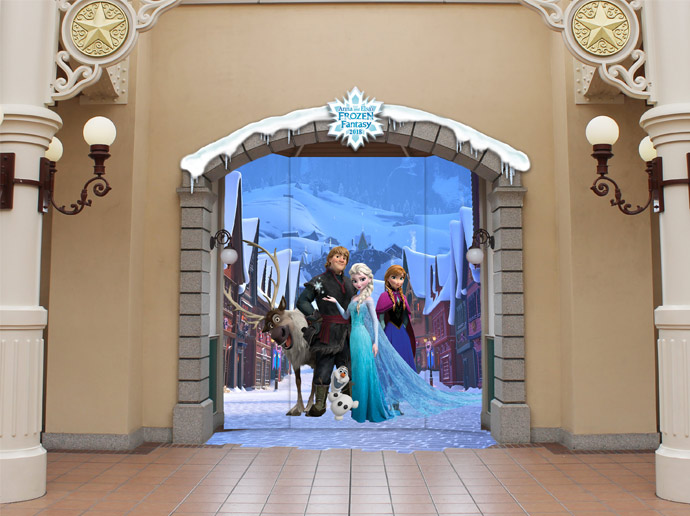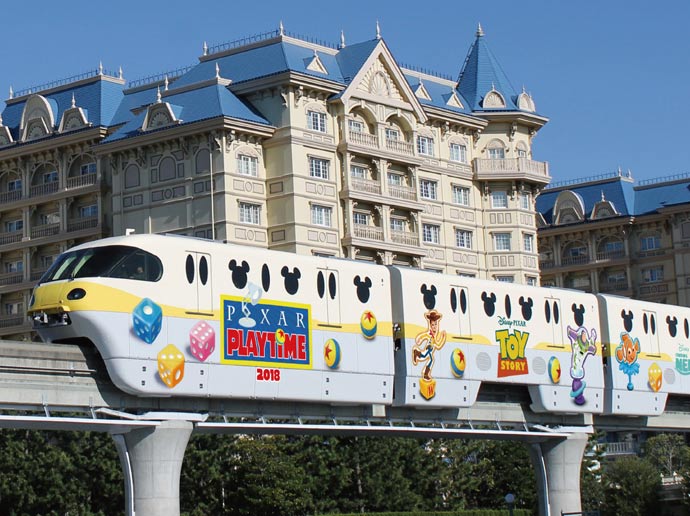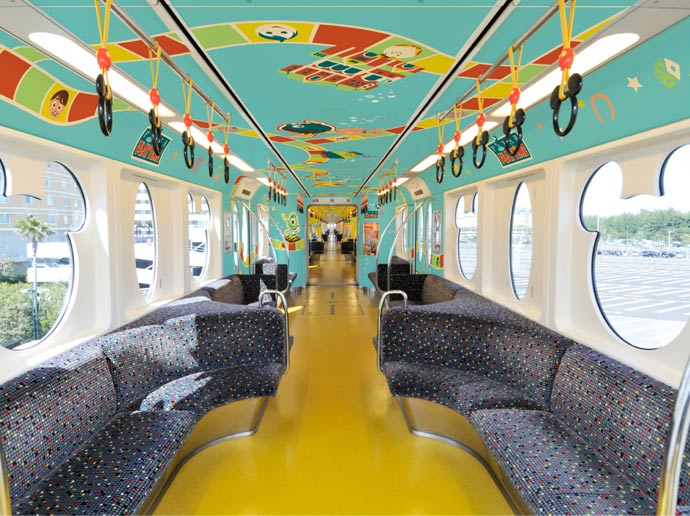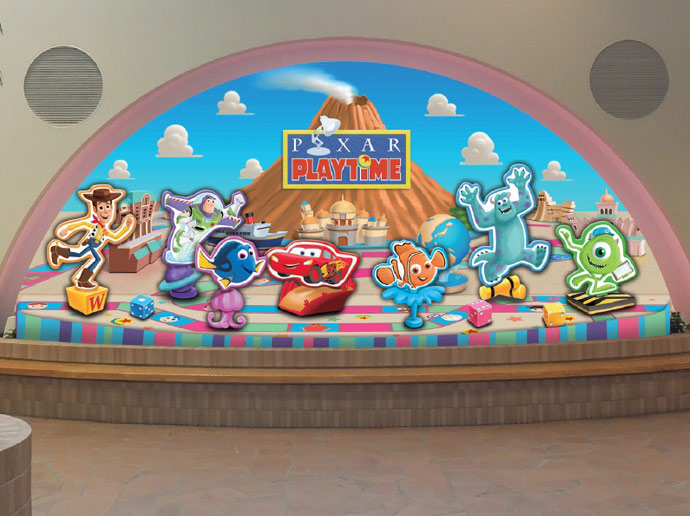 On the Disney Resort Line, Guests can enjoy a ride on a "Pixar Playtime Liner" decorated with designs of the characters from the Disney・Pixar films. Resort Gateway Station will feature a photo location linked to the Tokyo DisneySea special event "Pixar Playtime." In addition, Guests will find a photo location with designs of Anna and Elsa at Tokyo Disneyland Station in conjunction with the special event "Anna and Elsa's Frozen Fantasy" at Tokyo Disneyland.
All photos are concept images.
Entertainment programs are subject to change or cancellation due to inclement weather, etc.
The number of performances each day is also subject to change.

©DISNEY/PIXAR