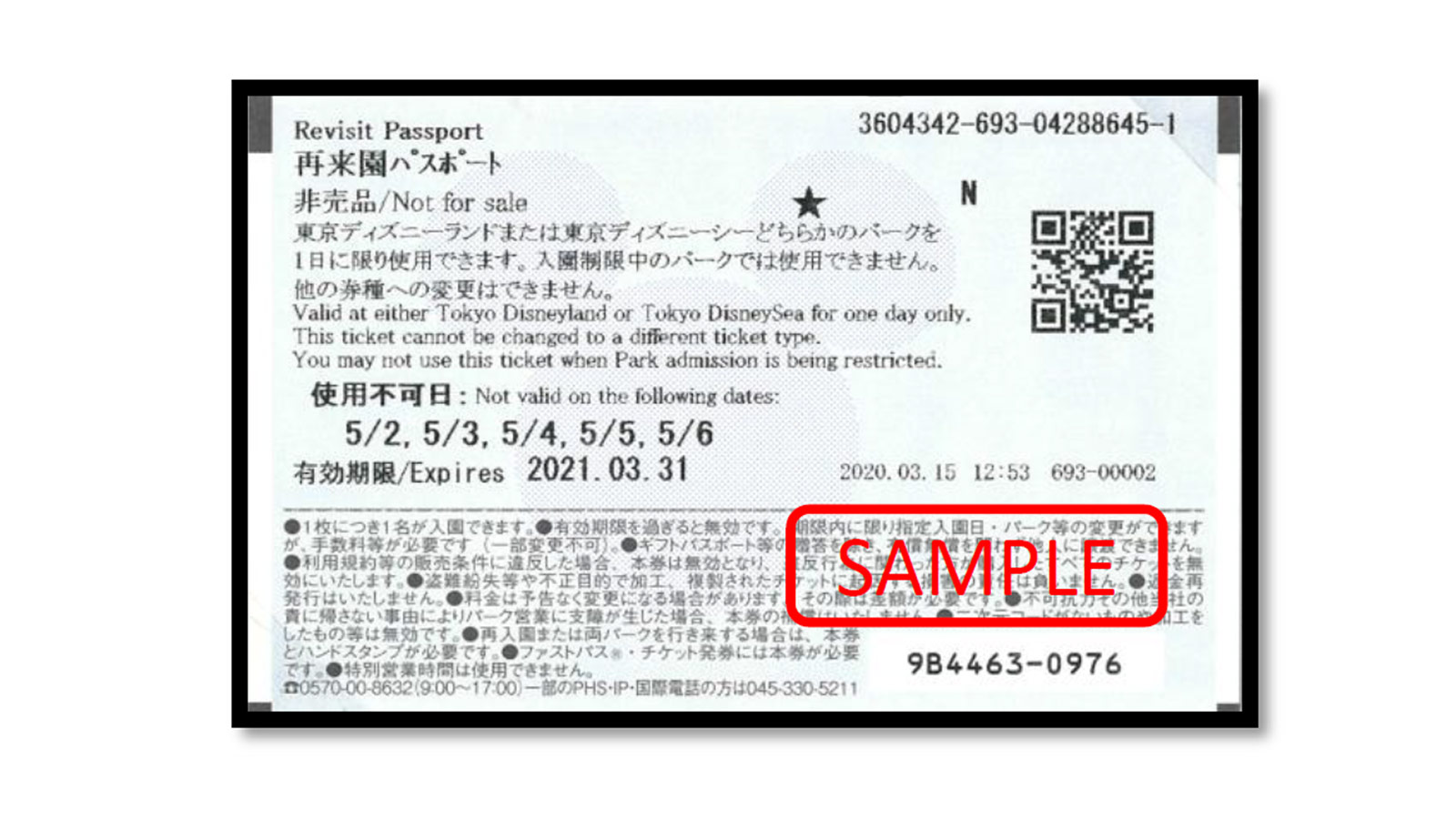 Extension of the validity period
With no further action on your part, the validity of your ticket has been extended to March 31, 2023.
The price difference and service fee will not be charged.
Park admission by designating the date in advance
Guests who have made an entry designating their preferred date of Park admission, and Park of choice, will be admitted to the Park. Applications will be accepted during a designated period one month before the scheduled date of visit.
- This ticket type is not eligible for a refund.