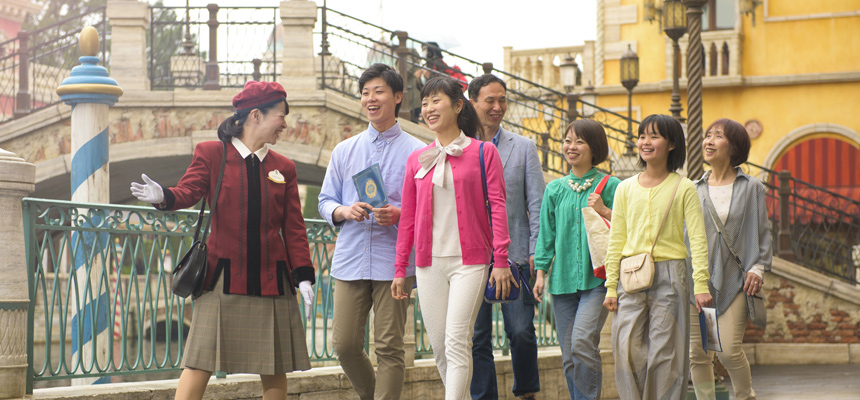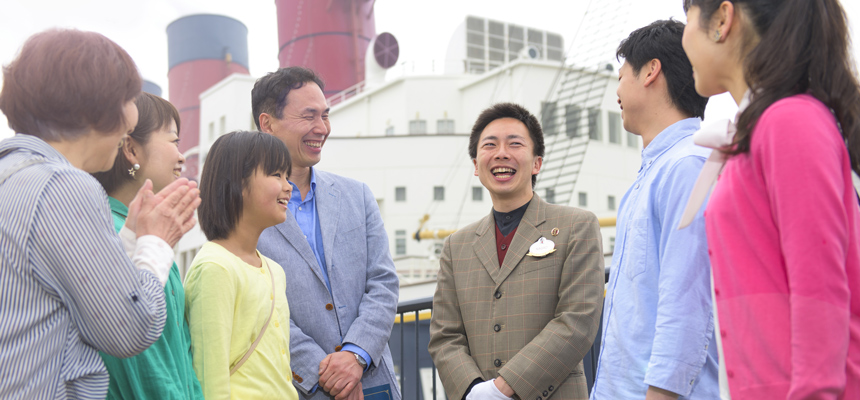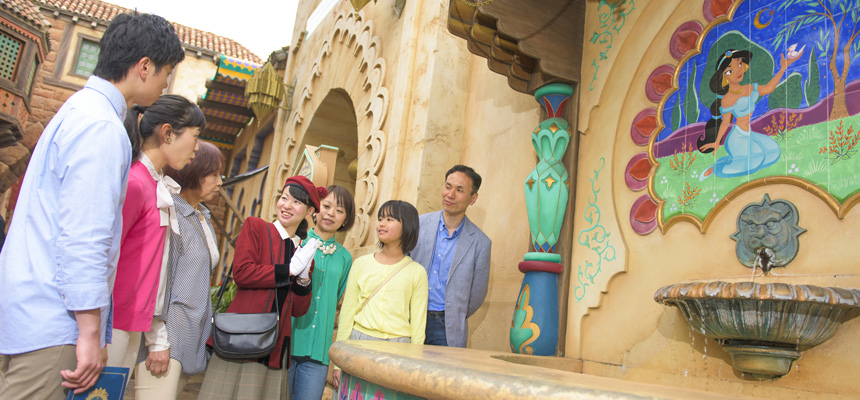 pre-booking option
same-day reservations possible
In this Guided Tour, a knowledgeable Guide takes Guests around the Park and shares information that gives a glimpse into the stories behind the scenes and what it is that makes a Theme Park so special.
Guests will also learn little known facts about the Park, which makes this Guided Tour an enjoyable experience for both first-time Guests and those who have visited many times before.
At the beginning of the tour, Guests receive a Tour Log, where they place stickers given out by the Guide at each of the locations visited. As every Tour Log is unique, it becomes a lasting memento of the Guided Tour experience.

- This service is only available in Japanese.
To sign up for a Guided Tour:
Advance reservations
Advance reservation is required from Tokyo Disney Resort Online Reservations & Tickets website.
- This service is only available in Japanese.
Bookings for September 1, 2019 and onwards will require advance payment by credit card.
Reservations on the date of Park visit
You can make a reservation for same-day Guided Tours at the Guest Relations counter, available on a first-come-first-served basis. Numbers are limited, so please book early. The counter is open from Park opening.
Map