Christmastime with You
NEW
From November 8 to December 25, 2022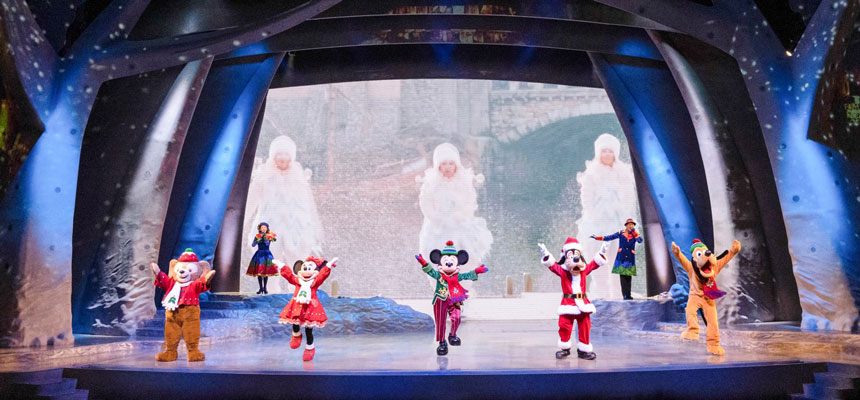 This show features vocal and dance performances by Mickey Mouse and his Disney friends, along with videos of the impressive entertainment that has graced the Tokyo DisneySea Christmas season.
[Location / Duration]
Hangar Stage / About 25 minutes
[Type]
Stage show, Presented even on rainy days
This show features a medley of familiar Christmas songs performed by Mickey Mouse and his friends, cheerful dancing, and romantic songs, along with videos of the entertainment that has made Christmas at Tokyo DisneySea a memorable experience. Let this heartwarming, festive performance warm your heart.
When Viewing Shows and Parades
- During the performance the venue will become dark for some scenes.
- When viewing performances, please remove large hats or other headwear.
- Children should not be lifted above adult head-level.
- Please do not take photos or videos during the performance.
- No admittance after the show begins. Please refrain from leaving your seat during the show.
Map