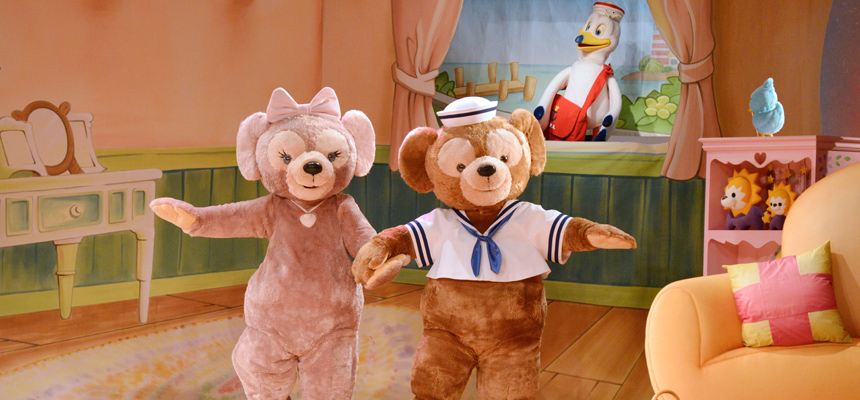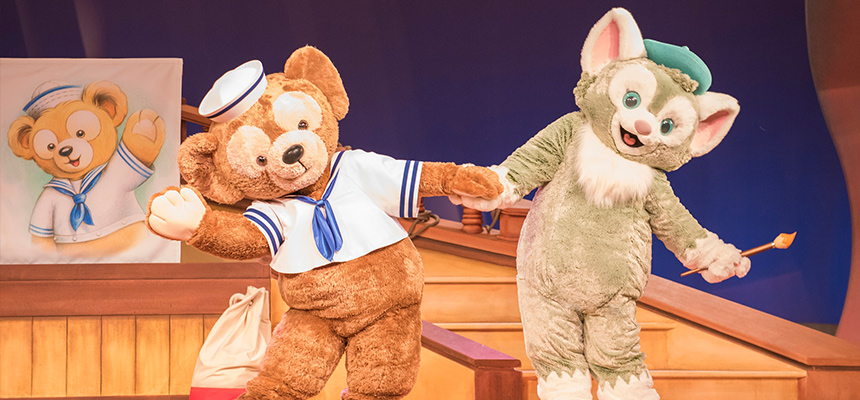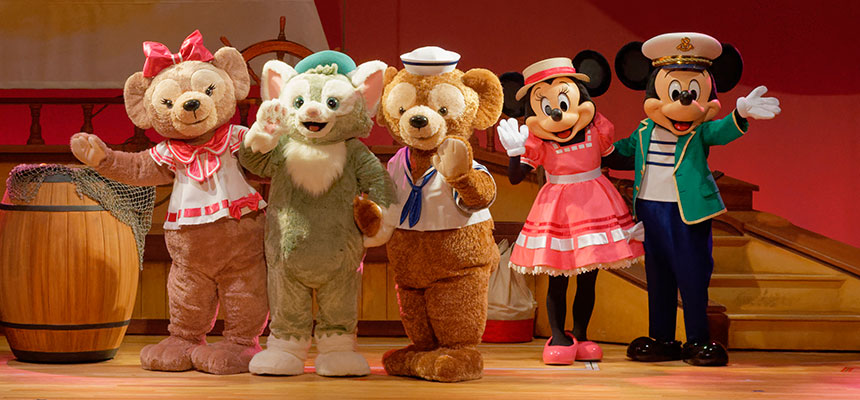 Time required: Each performance lasts approximately 10 minutes
(there are five-minute breaks between each performance).
Presented by: Cape Cod Cook-Off (Hosted by: Coca-Cola (Japan) Co., Ltd.)
Welcome to Cape Cod Cook-Off!
Presented in one of the dining areas is a fun-filled, two-part show. The first story tells of how Duffy´s friend, ShellieMay, came to be. The other story tells how Gelatoni, who befriended Duffy overseas, came to Cape Cod. Mickey and Minnie join in the singing and dancing.
Spend a wonderful time with Duffy and his friends.
Temporary Closure of Park Facilities:2020/7/1 - TBD
Information
| | |
| --- | --- |
| Area (location) | American Waterfront (Cape Cod Cook-Off) |
| Type | Indoors, Presented even on rainy days |
Map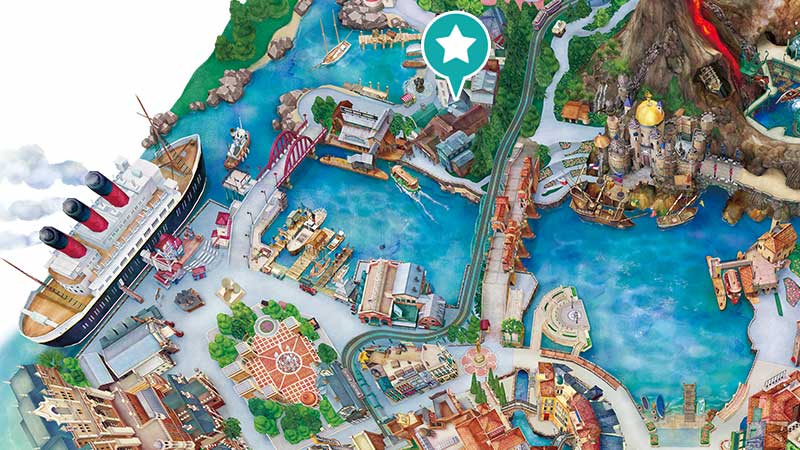 - To view "My Friend Duffy," first order your food and drinks and wait with your entire party at the entrance to the dining area. A Cast Member will seat Guests on a first-come-first-served basis. Please understand that you cannot choose where to be seated.
- So that as many people can view the show as possible, dining and viewing time is limited. Please see a Cast Member for further details.
- Once you are seated, please refrain from moving to another table during the show.
- Once capacity is reached, seating will be suspended.